Sixty per cent of people think Brexit has gone badly and even 42 per cent of Brexit voters share this negative view according to Opinium polling.
"Is it considered a Wake or a celebration?" posited the Independent. Reader Ina Yekaterina: "Well, it could be considered a celebration. If you run on opioids."
Brexit: why the United Kingdom is in a big mess.
Canary Islands: residents rebuild after volcano eruption.
December 2021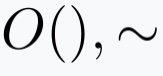 OMG Omicron!

The hits keep on coming and whilst even a small section of the public refuses to receive [or does not have access to] vaccinations, Covid will continue to find victims and will continue to mutate. Humans will continue to suffer the consequences. It's the way things work on this planet - and there's no way around it.
"The culture of beef is not consistent with Earth's wellbeing, and we have to choose: do you eat beef and let Earth incinerate, or do you forgo beef and give Earth a fighting chance?" -- Gidon Eshel, environment & urban studies research professor Bard College
How poor people survive in America [DW Germany documentary].
Play a racquet sport or soccer = live longer
Tennis, badminton, and soccer top the list of sports scientifically proven to increase life expectancy, writes Allie Flinn on Well & Good.
Have a great holiday month and remember TheQuake is with you every step of the way, and do check back for further updates.
November 2021
Fall leaves
"The Republican Party has openly embraced January 6. So now a vote for ANY Republican is a vote for what happened on January 6. That is the message that needs to be hammered home to those so-called swing voters so they don't get distracted with nonsense. 'Did you like January 6? Then vote Republican. You didn't? Then vote Democratic, because the Republicans are all about January 6.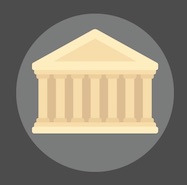 And if you can't bring yourself to vote Democratic, then you can still be a patriot: stay home.' Hammer, hammer, hammer. It's not just about Trump. It's about all the filth in Congress and the state houses who have embraced the attack on the Capitol, which is to say, the attack on the country, on Jan. 6. We really need to be vigorously hanging that millstone around their necks, but our leaders are not doing that. 'Swing' voters aren't moved by practical improvements in society, because they are already allright, Jack. If they were moved by improvement in society, they would be Democrats. But some of them are still moved by treason - if they are reminded to be." -- XXX, New York Times reader comment
One way or another it's going to be an eventful November at so many different levels. Democrats trying to get meaningful legislation thru despite crazed GOP opposition and some snakes in the grass in the Dem's own camp. Climate crisis and the inability, thus far, of humans to reverse the greed that leads to their own destruction. The US dealing with a chronic supply chain breakdown, and the UK glimpsing the chaos and descent into oblivion potentially caused by batshit Boris' Brexit as its frightening ramifications rear their myriad ugly heads.
But heading back some fair few years it's fascinating to see how police detectives work to get results [in this case - Canadian detectives], as Jennifer's solution proves no solution at all, just swapping one hellish existence for another.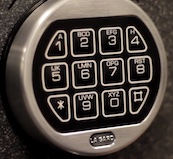 Oct 2021
A stolen safe
A stolen safe and a psychological turning point. An intense story that stays in the mind from BBC radio program Outlook. If you get a chance: listen. On a related note, why not visit Matthew's introduction to his other site.
Meanwhile, Matt Stoller on the current supply back-up: "The consolidation of power into the hands of private equity financiers and monopolists over the last four decades has left us uniquely unprepared to manage a supply shock. Our hyper-efficient globalized supply chain, once romanticized by men like Tom Friedman in The World Is Flat, is the problem. Like the financial system before the 2008 crash, this kind of economic order hides its fragility. It seems to work quite well, until it doesn't.
"The specific policies that led to our supply constrained world are lax antitrust, deregulation of basic infrastructure industries like shipping, railroads and trucking, disinvestment in domestic production, and trade policy emphasizing finance over manufacturing."
Sept 2021
Rightwing assault on Cal democracy battered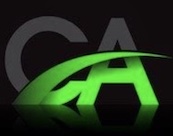 Congressman Sean Maloney on the significance of the failed California recall election of Gvnr. Gavin Newsom by the Repugs: "You couldn't have had a better mouthpiece for the Trump brand than Larry Elder in that election, and he got his ass kicked, and I think that ought to send a chill down the spine of [House Minority Leader] Kevin McCarthy, who thinks he can do this toxic Trump stuff without the Trump turnout that papered over how bad that message is for voters in swing districts."

Update briefs
Since original article came out in Sept: Oct 21, 2021 Gabby Petito's fiance Brian Laundrie's remains have been found: the tragic mystery is finally over. Previously: Oct 12, 2021 Cause of Gabby's death was homicidal strangulation. Sun Sept 19: the body of Gabby Petito is found in Wyoming, but still missing is the boyfriend of interest Brian Laundrie, likely hiding out in an environmentally protected refuge inland from Sarasota, Florida.
Big story - unresolved: The as yet strange, disturbing, and unsolved case of missing you-tuber begs the question - where is Gabby Petito? She seemingly disappeared in the wilds of Wyoming, but her boyfriend trundled on back to Florida in their camper van, and eventually [ten days after his return] she was reported missing. North Port police in Florida is giving updates on its twitter account. Story hits the media: Early days when the story broke. At the time of writing only one sole video currently appears on the couple's "Nomadic Statik" YT channel.
Bitcoin coming of age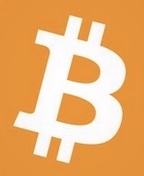 Tues Sept 7th marks an historic and amazing milestone, literally the first time an entire nation moved to crypto as a recognized national currency, namely El Salvador officially adopting Bitcoin [image by freepng.img]. However Bitcoin took a big hit as this was occurring, the opposite of expectation, and some observers point to serious system disruption by unsympathetic and powerful opponents of El Salvador's decision. This view has been rejected by others and that more likely giant investor[s] were gaming the market, unregulated as it is. Opponents of El Salvador's move include those who remind us of a major reason Bitcoin became popular in the first place - money laundering, a serious scourge on human societies.
Same day ABC [USA] reports "A prominent Minnesota GOP donor who is charged with multiple counts of child sex trafficking is now being sued by an underage girl he allegedly groomed as a victim."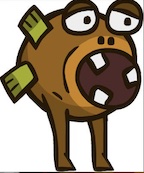 Batshit Boebert just got Demo'ed
Ultra right Q-crazed blowhard Lauren Boebert [freepng.img] must have choked on her nutrition free corporate cornflakes when she saw the nonpartisan Colorado Independent Redistricting Commission's map which reflects changes based upon population data from the 2020 national census. She's been reapportioned into a solidly blue district, demolishing her free pass to political idiocy.
The Dems of the district also probably briefly paused from their vitamin packed greek yoghurt with muesli and latte to consider the implications that this revelation brings to them too - having batshit Boebert [originally from Florida, surprise surprise] staggering around town, especially if the former failed model starts flashing her firearm at everyone.
That said, it's encouraging to know that there are some states that do actually attempt to take a genuinely non-partisan approach to conducting elections, albeit a declining number. Americans will take any sliver of good news that comes their way and then get on with their lives.
Getting vaccinated at a cool place.
---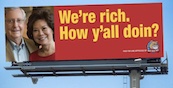 Aug 2021
T'was an attempted coup
As a fourth officer who responded to the insurrection dies by suicide, finally the commission to investigate the extreme right wing storming of the Capitol is in gear. Meanwhile Robert Reich looks at what amounts to an attempted coup against US democracy and Trump's damning self-implicating words. Says one reader, deGooder: "I don't think enough people realise how close America came to having a legitimate election overturned. All it would have taken was two or three people amongst those Trump tried to coerce to have gone along with it. Which is why among the assault on voting rights coming from the GOP perhaps the most troubling aspect is the number of bills looking to place partisan officials in charge of electoral processes."
FlyoverStater, Raw Story reader: "Drop the 'ervative' and call them what they are -- Cons."
Here's to your unhealth! The Commonwealth Fund list of best health-care systems demotes the UK to fourth place, with the US system in what would be bottom of the relegation zone if the list was was for soccer teams. The Guardian: "Norway, the Netherlands and Australia now provide better care than the UK, it found. The findings are a blow to the NHS, which had been the top-rated system in the thinktank's two previous reports in 2017 and 2014. The US had by far the worst-rated system, despite spending the most on care."
July 2021
The Fakebook 12
It's disturbing to note that many of the top known fake news disseminators are merrily plying their harmful trade, often at a big profit to themselves, and causing great harm to others, without, in many cases, being effectively reined in. Earlier this year the Center for Covering Digital Hate highlighted this problem which also led to a related NPR article addressing more specifically fake and misleading news about vaccinations.


Trump [Org]
is in deep
shit


Trump Org: BUSTED!
It's happening -- looks like there will be justice after all at America's highest level and, if not yet the Feds, rather the Manhattan District Attorney's office, is about to confirm that even an ex-president of the most powerful nation in the world cannot get off scot free without answering to alleged criminal activity. In short, it looks like Trump Org, which is in effect an extension of Trump himself, is about to get taken down. Karma in action, at its finest.

All this, while Trump himself watched as crowds of his cultists streamed away early, despondent and bored, from his endless disjointed rambling that shows he can barely read off a teleprompter any more, and when he improvises he forgets even the gist of his supposed argument or which states are under discussion.

Meanwhile, in other good news for Americans:
"Trump's big lie about 2020 results suffers legal and political blows in key swing states", says this CNN article that breaks down the state of play in the GQP's efforts to overthrow democracy in the United States. The question still remains as to whether free and fair elections have been permanently damaged in America, but one thing's for sure, defending democracy is a daily ongoing battle, and complacency by any of us citizens will not save it. We must continue to struggle for what we hold so dear. Democracy won't save itself. Pro-activity is the key.

June 2021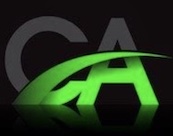 GQP in meltdown


California most successful state in USA
The Grand Q Party hate that people who actually check the stats on the state of California reveal that this most dynamic state in the nation is currently a runaway engine economically, highly successful at vaccinating, boasts a superbly organized voting system, and, of course, is still the home of that gorgeous dry heat [eat your hearts out, humid "rest of most of the USA"] and sparkling ocean views. California's economy rivals China for growth, contrasting the anaemic lack of performance in the backward and corruption plagued 'red' states.

Bill Barr the spreader
CNN: "Barr bears as much responsibility as anybody other than Trump himself for spreading the malicious lie that ultimately resulted in the January 6 Capitol insurrection."

Billy Barr is now "distancing himself" [Politico] from the Trumpist DOJ secret dirt probe of Democrats and other citizens including children. Politico: "In a phone interview, Barr said he didn't recall getting briefed on the moves." The long awaited yearning by pro-democracy Americans for justice just got a glimmer of hope as this scandal breaks. America needs help to survive and we may just have seen a turning of the tide, preventing, for now, the end of democracy and freedom as we know it.

Meanwhile, in a post-postal America, Louis DeJoy was unqualified to run the Postal Office to begin with. Like all Trump appointees, their agenda was and is to destroy the rules and regulations that protect the American public and our democratic system. If the FBI has cause to investigate DeJoy's behavior and management, then let it proceed.

"The Administration should just go big and go now!" -- Danniels, WAPO reader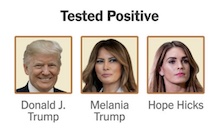 Trumpblog positively done


Trump blog flushed
The Trump blog's demise after only about a month appears to reflect the dwindling public interest in his ranting and raving, even if he's still got the Repugs by the throat since the party, in disarray, has no platform other than the lure and cult of his waning 'personality'.

The blog, the only active part of his otherwise static "From the desk of Donald J trump", was truly tough and turgid to read. It seems like most visitors were massively underwhelmed. It was a disastrous move because it simply sped up the rate at which many of the cult followers are peeling away. The hardcore ones remain but even those morally bankrupt souls may have been indelibly shaken by the mind-numbing blandness of this latest effort to remain relevant by their [w]holy orange grifter.

Trump was so devastated by the paucity of visitors he flushed his own vanity project down the drain. Joshed 'Humphrey', viewer of MSNBC's You Tube channel: "Too good! Will be interesting to see what happens to the Trump supporters when he goes to jail.

National Memo: "Democrats must begin January 6 investigation -- NOW!"

May 2021

Attack on demo-
cracy is USA's
no.1 threat


Justice matters
"The greatest threat to our nation's future is not covid-19 or the rise of China or even the existential challenge of climate change. It is the Republican Party's attempt to seize and hold power by offering voters the seductive choice of rejecting inconvenient facts and basic logic. For the American experiment and people to survive, much less prosper, this iteration of the GOP must fail." -- Eugene Robinson, Washington Post.

Michael Cohen On Trump: "I Think Donald Trump Is Going To Flip On All Of Them".

MAGA man charged with murdering wife and uses her ballot to vote for Trump. Link "here".

"Accountability for criminal Republican president can't happen soon enough" is the headline of Thom Hartmann's recent you tube channel "deep dive" episode - and now with the investigation into Rudy Giuliani's bizarre past behavior and highly dodgy acts in full swing, a lot could be about to unfold in this coming year of reckoning and desperately needed justice. It's a tribute to the American system that we just about survived the previous toxic regime but the danger going forward is ever present.

April 2021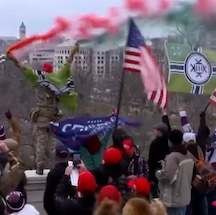 Violence, hate and
racism are drowning
our beloved USA


Biden stabilizes States


"When Republicans want to make it tougher to vote than to purchase a gun, something is definitely off-kilter." -- Lloyd Green, Guardian.

Re. the previous murders at the Georgia spas: "Robert Aaron Long's parents kicked him out of the house on Monday night, according to police and a friend. The next day, police said, he bought a handgun." -- Washington Post

CNN with a timely reminder, about the best state in the USA, provided by historian DJ Waldie: "California was never as golden as the dreamers made it out and it's never been as dystopic as those who complain about California make it out."

The Conservative Political Action Conference wheeled a golden calf-like version of Donald Trump onto the stage of their hotel ballroom, a stage whose risers were arranged to shape it into a nordic emblem last seen appropriated by the German Nazi regime in Hitler's Germany. The theme of their event was that Trump is still the president and they're all in with him together in a fake alternative government. Weird much. Q approves apparently, as did Ted Cruz who quipped that the location of this rightwing whack show was not up to Cancun standards, where he traveled during lockdown as his state of Texas was without power. America, in general, is powerless while the likes of him are elected.

February 2021
Democrats rule
"The six presidents who have presided over the fastest job growth have all been Democrats" points out the New York Times. No matter how you look at any of the indicators Americans would be far better off if Democrats were in power all the time.

"Americans feel better when a Democrat is in charge. Seems plausible that feeling better would correlate with voting for Democrats in the first place. People have postulated that voting for the political right is associated with 'survive' politics - scarcity, protectionism, avoid large changes - while the political left is associated with 'thrive' politics - abundance, fairness, experimentation." -- Todd, Chicago

"The real question is: Why are Democrats so dismally poor at delivering and hammering this message home to the American people? Republicans do it as a matter of course, of daily policy. Democrats make a speech or two, and walk away, thinking they are done - when in fact they haven't even begun yet." -- GW bear, Florida

Politico reports that in a Trump pollster's campaign autopsy "The 27-page report pins Trump's loss on voter perception that he was untrustworthy and disapproval of his pandemic performance."

Dems must 'Go Big'
The inability of Democrats to get any proper reciprocation from the Trump-captured GOP means the idea of working together will largely fail. It takes two to tango and the GOP machine is in the hands of the state and local levels, the tail which completely wags the disoriented reactionary dog.

Once the Dems have gone thru the motions of reaching out the hand and getting it bitten, the Dems must then be as ruthless as their opponents if they have any chance to defeat Q-anon laced corporate fascism and keep America free, in the true sense of the word.

Even going full steam ahead, the odds are still strong that, as capitalism eats itself [currently underway even as we speak], the power brokers will shore up the system with an authoritarian "single party" non-democracy such as Trump was close to achieving.

The days of softball are over. Either the Biden administration will acknowledge the state of play and give America at least a decent chance to stave off the next wave of attempted undemocratic authoritarianism, or our chances are practically zero. Let's see what they decide to do as crunch decision time rapidly approaches.

Please check back for more February thoughts.

January 2021
Massive sigh of relief
It's over. Trump is kicked out, lashing out at everything Americans value including justice [his most egregiously disgusting pardons surely must be challenged], democracy, and law and order. Our new president will roll back everything the failed fake president dumped onto We The People that he [Joe Biden] possibly can achieve through his executive power. But of course there remains so very much to do to stabilize the lurching ship and get it back on course to a bright, happy and safe future. Both for this great nation, and for the world.

Justice for
a severely
damaged nation

Donald - when will he be history?
What happens next? BBC: "The Senate - the upper house of the US Congress - will hold a trial to determine the president's guilt but this will not happen during Mr Trump's remaining week in office."

It's dawning even on people who don't think about these issues much. When we now hear someone say "This isn't America" we uneasily realize that, sadly, the historical evidence says otherwise.

"This is the biggest lie and the very reason why America stays a racist country, because this is America. This is the ugly racist white supremacy part of America which especially Republicans are unable to acknowledge. Every time there are atrocities committed by Americans, the white America tries to disown it by crying 'This isn't America'. Abu Ghraib in 2004 was America. The Blackwater mercenaries who killed civilians in 2014 and who were just now pardoned by Trump are America. Caged children separated from their parents are America. National Guard against BLM protests vs Police selfies with Capitol storming white terrorists are America. Only when all Americans acknowledge the shortcomings of their society, will they be able to fix anything. This is America." -- winzehnt "The Independent" newspaper reader.

US demo-
cracy under
seige

Can Donald duck impeachment #2?
Can desperate Donald duck a second humiliating impeachment after what the Independent describes as an "attempted 'criminal' Georgia call" [made 18 times!] to get Brad Raffensperger, Georgia Secretary of State, to "recalculate" and "find" enough votes to win him the state in the presidential election which he has already lost? If there truly is a desire by both the politicians and public: now or never is surely the time that this great nation must make it clear that the people's vote is sacred and should be strenuously protected.

"What used to be a bargain between Trump and the GOP -- in which they would overlook his corruption and abuses of power, and he would deliver judicial nominations and policy wins -- has devolved into a series of one-sided demands. Trump is no longer giving his party anything and is instead bullying them to cooperate with a series of increasingly absurd conspiracy theories and pseudo-constitutional remedies." -- Jonathan Chait, New York mag.
Eat your
lovely veggies

Happy Q Year
Happy Quake New Year and keep shakin'. Is this the year that we finally go vegan? Then Veganuary would be the perfect time, and the above linked Guardian podcast might just be the thing to get us over the line. Well, vegetarian or pescatarian if not that. Actually it's a really interesting podcast so thanks to the Guardian and the podcast guest Marco Springmann of Oxford University, UK.

Meanwhile in Gallup polling Trump's approval rating dropped from 43% to 39% since the election. But the stark reality remains: "Most of the 74,222,957 Americans who voted to re-elect Donald Trump -- 46.8% of the votes cast in the 2020 presidential election -- don't hold Trump accountable for what he's done to America. Their acceptance of Trump's behavior will be his vilest legacy." Robert Reich in a Guardian article.

Does VAR = Brexit?
Is football's equivalent of Brexit, VAR, becoming the sport's self-inflicted damage that is leading to more ludicrous and intrusive decisions every week, with no one willing to stand up and say this is not at all what was envisaged? Sort it.

"Deranged"
& "dangerous"
warns press

December 2020
Jan 6: Blusters last stand
"Be prepared to have to go to the bathroom outside." - Magaman, exhorting fellow MAGAts to demonstrate on January 6 when Congress counts electoral votes and certifies winner.

"Donald Trump will go down in history as the first American president to have willingly betrayed his own country in service to a foreign enemy. His acts of treason will be taught in history books for generations to come, and the name 'Trump' will become synonymous with treachery." -- john cooper

"The Republicans should become a party of ideas. It's been basically an anti-Democrat party. They don't have any ideas on healthcare, environment or the wealth gap. The Democrats are not in great shape either, but Joe Biden might be able to appeal to middle America. We'll see whether they will do that but Republicans really need to get some ideas otherwise they will wilt away." -- -- John Kasich, former Republican presidential candidate.

The laundry list of grievous bodily harm that Trump's wrecking ball is dishing out to USA democracy, the military, our defence and security, citizen's rights, the environment, the justice system, is too long to type out in this limited space, but whilst hundreds of thousand of Americans have perished or been permanently disabled, and while many of the deaths could have been avoided, sociopathic Trump is oblivious to the desperate needs of the people. No matter how bad their plight, both economic and health wise, his twisted twitter-mind has been itself contorted, deranged, and contaminated by his own ugly toxicity.

Justice matters

November 2020
Trump coup snuffed
It's official. CNN: "Transition can begin." BBC: "Trump accepts transition must begin." Independent: "President admits defeat and orders transition." Guardian: "No deal Brexit to cost more than Covid" - oops.... Seriously though, the Guardian was right that Brexit, for UK'ers, is a way bigger problem that's only just about to start.

Even crazed Trump stooge Emily Murphy, who is supposed to be impartial and professional, but dug her heels in against America's democratic process, has finally caved, her biased brain in meltdown, and she has, way too late, been forced to declare and certify it as official: "Biden has won the presidential election." Even if she sobs that Putin hasn't agreed or that she will have to dismantle her sordid shrine to Trump and to evil.

Donald J Trump is a sorry assed loser.

CISA: "The 3 November election was the most secure in American history. There is no evidence that any voting system deleted or lost votes, changed votes, or was in any way compromised". Toxic Trump responded by firing CISA head Christopher Krebs. Steve Rustad: "Trump is on a rampage against democracy. He's a lawless thug, a racist, a fascist, a treasonous psychopath. And the damn GOP is complicit in his treachery." #Protect2020

"Without consequences for criminal actions by those at the top then equality under the law and no one above it becomes a lie. Either prosecute the wealthy and connected or empty the jails and prisons and shut down law enforcement as fake because accountability doesn't matter and justice is either propaganda or a cruel cudgel to beat the serfs." -- partially paraphrased [for clarity] of forum post by TheKentuckian, on Daily Kos.