quake's world
The Quake touches on a variety of topics including progressive politics, promoting democracy, football [as in using your foot to kick the ball], general interest, happiness and fulfillment, news and opinion media, crypto - these all seem to come up a lot. There are a lot of links to quality sites well worth visiting and many worth subscribing to. Thanks for visiting.
The Quake supports Ukraine and its allies defending themselves. Always: No to authoritarianism. Yes to democracy [ideally: as uncorrupted as humanly possible]. That's getting harder to find these days. Help protect it.
Murder in Mayfair BBC documentary podcast.
Bitcoin value scan. Still barely any recovery? Meditate.
Progressive politics channels: YouTube etc.

majority report with sam seder
glenn kirschner & twitter
david pakman
democracy at work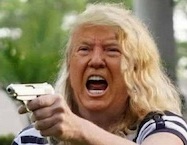 Trump upset
by opponents



TYT [young turks]
dollemore
farron balanced farron cousins [ring of fire] on the belzebublicans
rational national canada
some more news
humanist report
channel 5 not fake news
meidas touch podcast on u tube
secular talk
robert reich
AJ+
patriot act hasan minhaj
brian tyler cohen @bryantylercohen
now this news
right wing watch
beau of the fifth column
damage report


Other likeable links
WION india
the guardian
new york times' the daily podcast
semafor the world today
reveal news investigative reporting & more
legal eagle lawyer
msnbc you-tube site
cnn.com news site
associated press
Itv news uk
national world (UK) for the curious, so they claim
the recount news aimed at gen zee
washington post, podcasts, u-tube
PBS newshour episodes, live on 3-4pm M-F pacific USA time
on kqed livestream
john cooper
rob reiner twitter
dem underground
TPM talking points memo
crooked media
the intercept and podcasts
the atlantic + podcasts
the white house
sludge exposing corruption
crooks & liars
washington week youtube site
common dreams
daily kos
california health advocates
California vaccine record
politico & politico podcasts
democracy now
robert reich website
rick wilson
no copyright sounds
axios & axios today podcast
the daily beast + the new abnormal pod
media matters
international business times
yahoo finance
fivethirtyeight homepage
euronews online
npr news & npr twitter
foreign policy
channel 4 uk news
channel 5 uk
penguinz0 twitter
jonathan freedland
how appealing
public citizen
pro publica
vox
move on
democracy forward
justice democrats
we're in hell
just security
national memo
american oversight
democracy docket
political voices w/ stephanie miller et al.
stephanie harlowe
eleanor neale
xe.com currency currency exchange converter
mac option key symbols
free dictionary.com
annualcreditreport.com the one that's actually free, link fixed
the legal af podcast
egberto willies politics done right
barely sociable
glassnode
coin telegraph
cryptosRUs with george
banking on bitcoin the documentary story so far
law & crime
the atrocity guide
jomatech
techlead
inside ev's inside electric vehicles
allcarselectric.com [aka] green car reports
plugincars.com electric vehicles summary
route planner for electric cars
open secrets
thought slime
abroad in japan "it's not that everything is inherently weird"
serpentza china
nathaniel drew
johnny harris new link 2022
retire cheap in asia: JC based in thailand
invest answers

Online tv & tv streams
CNA singapore


france 24 english, french nu link [freqent URL changes]
franceinfo
KQED livestream supported by.... u
washington week youtube site
DW german intntl news in english with live stream
sky news [reduced its rightwing bias] uk
tvr britanny, france
elonce tv argentina
rtl muenchen deutschland
telemolise southern italia
global news canada
city news canada
the project australia
sfgovtv san francisco, calif., usa
Radio
times radio
kqed san francisco radio
kalw san francisco radio
kazu nat. public radio
bbc world service
c-span radio
Radio programs and podcasts
bbc health check
here & now
the takeaway
the world [PRX, formerly PRI]
On point radio podcasts, other link
on the media
You tube live streams

Quaking with Larfter
The Quake's BEL shares fave laff links featured on the Quake front page:
Jokes about american health care
Trump rally in NYC -- so strong, people
Classic dave allen on xtian religion
Apple computers know about dongles
Tweet of god at universodon
Best of takeshi's castle vol.1
Previous posts and links
Commuting from JB to Singapore.
Facebook's Mark Zuckerberg tries to show that he really is human. He eats a sandwich and virtually inspects the devastation in Puerto Rico.
This OCD man is obsessed with the number 12
pronate on all serves says ian of essential tennis
quake fave! --> pronation: really let go says tomas of feel tennis (7 pronation drills), 7 steps, and confused by pronation?
2 minute tennis serve
2 minute tennis: 5 tips to serve like the pro's [like Roger Federer]
tennis evolution pronation
tennis spin
essential tennis
how to make a tennis ball
what lies beneath?
golden era of aviation thai airbus 380 departing kansai, japan
landing at sfo (san francisco)
lufthansa 747-400 departing frankfurt germany to los angeles
lufthansa 747-400 landing in los angeles
America's awkward relationship with its mysteriously vanishing shopping carts. On this subject, there's gotta be a Mount Everest of a stockpile somewhere - the big grocery chain I spoke with doesn't seem to know where they go to in such large numbers. People say "homeless take 'em" etc, but they are physical objects disappearing by the many thousands, so surely, unless they're going into outer space or into the ocean depths, we'd see 'em somewhere eventually?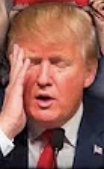 December 2023
Pressure ramps
Pressure ramps on Trump
"Trump doesn't have presidential immunity from lawsuits over January 6, appeals court rules", reports CNN.
It's a triple whammy for the shameless ex-President, who along with the "new" ultra right GOP, continues to threaten the most important democracy in the world.

November 2023
Growth at all costs
Capitalism's destructive need for growth
"I'm about fed up with 'growth' as being the driving measurement (of the economy). Can we return to a world where having a consistently performing product/service in the marketplace with a good forecast and strong net profit is enough to say 'this is good... let's keep going like this!'?" comments 'Adespoton' in response to a November Arstechnica article on Mac and iPad sales being flat.
Rob de Sanctimonious
Donald Trump on Truth Social: "Actually polls show that I do MUCH better against Biden than 'Rob'."
Cyber fiddling
The Guardian: "Bill Gates, the Republican vice-chair of the Maricopa county board of supervisors at the time of the Cyber Ninjas audit, said he was 'disappointed, but not surprised' by The Guardian's revelation that Trump had helped to pay for it ($1m). 'I have no problem with audits', Gates said. 'What I have a problem with is an audit that is undertaken with a goal in mind, and that is being literally funded by one of the candidates. This is absolutely what we do not want to happen.'"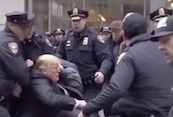 October 2023
Trial #1
Is the fever of Trumpism starting to break, asks Robert Reich in his early October Guardian article.
Speaking personally (--Rob Francis, TheQuake) I felt for the first time, as I watched Trump's demeanor on the first day of his New York State business trial and clips of him visiting southern California a few days before, and from the vibe of his sidekicks and the smallish crowds attending, a shift in all those elements - the man himself, his enablers, and the cult members themselves. It was a mixture of resignation, over reaction, and fatigue that is affecting not just the rest of America but also his very base, organization, and self. There has been a change. A loosening of his hold.
So now it's time for me to go deeper and actually read what Mr Reich has to say in answering his own question. I just wanted to welcome you, without further delay, to this month of October. Have a good month and back soon.
September 2023
Indictment #4
Lordy. It's happened for a fourth time, and three Georgia lawyers weighed in over at the FiveThirtyEight YT channel. Yes,this was the Georgia one. Again, it warms the cockles of pro-democracy hearts to see that the US is showing, so far, that it can do better than Germany's Weimar Republic in staving off fascism. But the American far right is heavily financed, already with the Supremely corrupt court in their pockets, and on their side the belief is that it's not a matter of if, but when, corporate control has complete domination over all other processes and it's game over for free and fair elections. Still, fight like hell to stave that off for as many generations as possible. Struggle on, brothers and sisters!
August 2023
Indictment #3
Lordy. It's happened for a third time, and this is the one that goes to the heart of the matter - the true menace that Donald Trump posed on the "January 6th" coup attempt and still poses to America's democracy and the sanctity of each individual citizen's right to have a vote that counts and that matters.

July 2023
Indicted again!
Lordy. It's happened again.
Trump faces new charges in classified documents investigation. "The Boss wants the server deleted"..... Employee #4 evidence.
Americans who cherish democracy are feeling the Trump nightmare may be moving to its end game with our free election system likely to live and fight again for justice and for the voting rights of the average citizen, not just the corrupt and exploitative who can not only manipulate but, which almost happened, overthrow our elective process.
Trump attorneys prepare for the worst after a nightmare meeting at the special counsel's office [Talking Feds link].
Jack Smith files superseding charges -- "and surprise, surprise....his republican cult is once again defending the traitor." -- siobhan4243, Meidas touch viewer.
Many major props. We're in love with America again is the vibe we're feeling around here. The USA is standing up for itself after the most egregious efforts of the extreme right, and indeed the, uh, alleged, self-seeking despotic former top man Trump himself, to, uh, allegedly bring down the democracy of our nation and sell out our country from under our feet. Glory Glory USA! Exciting, relieving, hopeful times - who'd have counted on these developments just a few months ago? Or is it too early to celebrate.... doesn't seem so.
June 2023
Indicted
Lordy. It's actually happened. Trump indicted by the Justice Department (Bryan Tyler Cohen link).
Links just prior to the June indictment, end of the "getting closer to justice" phase:
From the Meidas touch: DOJ prepared to indict Trump.
Bryan Tyler Cohen channel: Federal prosecutors deliver crushing news to Trump's lawyers.
"Trump freaks out worse than ever after failed DOJ meeting" -- Farron Balanced.
May 2023
Gun insanity
Shannon Watts (Moms Demand Action) to Ted Cruz re the horrific butchery at Allen (suburb of Dallas), Texas: "YOU helped arm him with guns, ammo and tactical gear. He did exactly what you knew he'd do. Spare us your prayers and talk of justice for a gunman who is ... dead." (courtesy The Guardian).
The US has some massive problems: a Supremely corrupt Court, which also hides behind its dodgy shadow documents; politicians beholden to special interests including the gun lobby; firearms freely available to the angry and mentally ill. No practical solutions are in sight, but we have one vote, and collective voices. Time is running out.
The Guardian: "According to the data, 90% of the cases of US terrorists are classed as domestic. Of the domestic extremists, 95% are far-right, Jensen said: white supremacists, Proud Boys, anti-immigrant groups and anti-government groups."
April 2023
Justice coming
As Brian @Krassenstein puts its: "Trump is being charged with 34, YES 34 counts of falsifying business records. This is more than just about Stormy Daniels. It's a WIN for Law and Order!"

We thought it might never happen: the United States of America has not rolled over to the pressure of corporately bankrolled fascism and is showing it will prosecute even an ex-President, to show that, yes, even a president is not above the law.
True, it's only an indictment and justice has not yet been been completed, but the ball is rolling, the process of justice has now taken a tangible form.
"1. We MUST celebrate. Justice is working in this case.
2. We must NOT think this somehow spells political doom for Donald Trump. NOPE.
We can't forget this simple fact -- when a rich (not as rich as he wants you to think), white, narcissistic, sociopathic, hyper-privileged POS conman cries that HE is the biggest 'victim' out there, his supporters eat it up."
Larry Huynh @larryhuynh
March 2023
Sound school
How do you podcast and tell a story, and what does the editor do? "Typically, what happens between an editor and a producer is private." Let's take a listen in, courtesy of public radio's Sound School.
Stop willow
Stop Willow, and thanks to TPM for linking to this, mostly ignored by other media outlets.
Stand-up timing from way back when with Moshe kasher: "some all-encompassing crowd work at The Laugh Factory".
Even if it's Nashville and there's really a long line. She's got her heart set on it and it might be the last one available.
Son must be in a hurry to watch Cocaine bear.
February 2023


Dark money, straw donors
Props to CNN for drawing attention to this "Open Secrets" website article on the role of straw donors in influencing American politics. It's a major problem and part of the wider corruption and erosion of democracy in this nation. It's a great country but it's in trouble and as individual citizens we can make a difference both individually and collectively, hopeless though it may seem in view of how far the system has been distorted and compromised.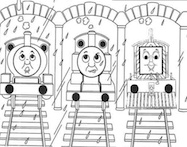 "Arriving on platforms ..."
One of the cool things about Semafor is they keep their readers informed of other media developments both presently and planned, such as emerging entity "The News Movement", linked article, as well as discussing the broader issues. The new TNM project is, we're told, the brainchild of an experienced duo of big wigs: one formerly of the BBC and the other previously with Dow Jones, plus News Corp is mentioned in there too. Compelling article. Looking forward to seeing how this one develops.
January 2023

Kevin "wins", but threat continues
Kevin McCarthy finally won the speakership title but the price paid to the devil was that he gave away most of the power and influence that the title holder previously enjoyed.
Even worse, as The Intercept and, elsewhere, Robert Reich both point out, that whatever the outcome the threat to American democracy is still just as great as it was before. As The Intercept succinctly says in a sub-header to another article: "Republicans are still locked in a battle for political power." That's all it is to them - a means to personal gain and advantage. While the majority of Americans cry out for solutions to our challenges, they go after Joe Biden's relatives if it earns them insurrectionist brownie points whilst offering nothing else. Almost beyond words.
GQP in chaos
In yet another slap in the face of the American voters the anti-democratic Republicans have brought Congress to a standstill as "Kaotic" Kevin McCarthy loses the Speaker vote for the 14th time (and counting), so we have no functioning House of Representatives, with the rabid "Never Kevin" rebels being the biggest problem of all.
Meanwhile the GQP has scraped the barrel of depravity for pretending that congressman-elect George Santos' stunning fabrication of his "life story" isn't grounds for, at the very least, criticism along with demands that he withdraw immediately.
What a tangled web of deception does the American rightwing weave, and it keeps getting worse.
December 2022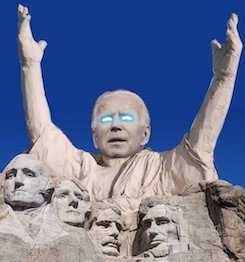 GQP treachery
The Talking Points Memo story that's started a firestorm re Mark Meadows exchanging texts with 34 members of congress about plans to overturn the 2020 election. Good work, TPM. Help save democracy. No to authoritarianism.
Georgia election
Sanity prevailed. The right choice was made. Incumbent Raphael Warnock (D) beat 'Orrible 'Erschel (R) by about two and a half percentage points - 51.3% to 48.7 at the time of writing. Congratulations. Massive result. Gargangtuan victory in terms of its meaning and message, the latter being a rebuke of GQP Trumpism.
Progressives get wins in 2022 elections.
Georgia election: previously
The Independent: "the Atlanta Journal-Constitution reported that a legal complaint had been filed, urging 'state investigators ... to probe whether ... Walker violated the law by receiving a tax break on his Texas home meant for primary residents of that state even as he runs for federal office in Georgia'".
Never mind "not knowing" what state he lives in, 'orrible 'Erschel barely knows what planet he's on (moral: never get your precious head anywhere near American football). Let's hope voters continue to punish the GQP's diabolical lurch to the extreme right. Thus far, their push for power through extremism has mostly failed at the ballot box. Thankfully, mostly sanity in the elections, so far!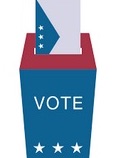 MSNBC viewer Dean F: Herschel Walker once spent an hour staring at a can of frozen orange juice just because it said "concentrate."
You lost again, Donald!
GQP in the house
Election denying and conspiracist MAGAt Kari Fake flops at the election. Congrats to Democrat Katie Hobbs. "Election denying, always lying, still a fake, bye bye salty (Kari) Lake" says YT/Meidas viewer Brian Gery.
"I think Ms Lake answered the question herself of how she lost when she tweeted: 'Arizonans know ---- when they see it.' Best concession speech of the season." -- McPyckle; Glenn (yahoo! news posters [via Msn forum]).
Just a day or so earlier, a massive thank you Nevada, and thank you America! Among many other things, Senate control gives Dems and non ultra rightists a chance to appoint judges that respect the law and are not extreme agenda crazed Christo-sharia zealots.
The Independent US election tracker [re. GOP attack on women's choice]: "Pissing off a demographic that makes up more than half of the electorate. Who could possibly have thought that was a good idea?"
In the House, the red wave never materialized, but the fact that so many people could vote against their best interests never fails to baffle. The only platform the GOP (greedy old putinists) has is to "privatize" social security and medicare [two disastrous corporate sponsored grabs] and torpedo everything the American people have worked and saved for.
Say it is so, Joe
The original unhinghed right-wing shock jock wannabe, Newt Gingrich, who has been largely lurking behind the scenes brewing up pro-Trump havoc in recent years, has admitted that the Man of The People is actually winning whilst the GQP smear campaigns and endless trolling have not only failed to torpedo good 'ol Joe but have supercharged his personal political success and the Democrats' stunningly effective self-defense at the recent midterm elections which historically end up as a bloodbath for the party in power.
For sure, it's a sad reflection on America that Joe Biden (no disrespect sir) is the best of an inadequate bunch, and of course the Dems needs to acknowledge that the justice and social wing of the party has the most dynamic in-touch talent, but that may never come in time to save this great country and its fragile democracy. Gotta make the best of what we've got whilst at the same time: try, try, & try again to get way better people in positions that matter.
November 2022
Trump's Hump at Murdoch Dump
Donald Trump is reportedly furious (as usual) - this time, about Murdoch's New York Post headline article "Trumpty Dumpty" essentially blaming him for the GOP midterm debacle. "Don (who couldn't build a wall) had a great fall - can all the GOP's men put the party together again?" trumpeted the sub-headline.
David Frum reminds us, it wasn't only Trump. "The Herschel Walker nomination was so important because it made clear ... everybody important in the GOP - from top elected officials to online and TV talkers - agrees: abortion restrictions are only for YOU, with exemptions of course reserved for themselves and allies."


"Big lie" grifters run rampant

There's no shortage of grifters who've become wealthy at the potential expense of the USA losing its democracy. "She Helped Create the Big Lie. Records Suggest She Turned It Into a Big Grift" is the headline of an article about Catherine Engelbrecht and her sidekick Gregg Phillips and their now notorious and dodgy operation appealing to gullible far right-twingers.
This Reveal news report may not be brand new, but is too interesting, creepy, ongoing, and sadly not unusual in modern day American grifter politics, to let slide by, and thanks to The Independent for bringing it to wider attention.
"Over the last two presidential election cycles," starts the Reveal article, "True the Vote has raised millions in donations with claims that it discovered tide-turning voter fraud. It's promised to release its evidence. It never has."
Getting us updated on this story, The Independent tell us that "US Marshals detain group's founders" ie. Engelbrecht and Phillips. The story, as they say, continues, and those guys above are keeping an eye on it, as will TheQuake.
Also from Reveal news is this podcast discussing the ballot boogeymen.
October 2022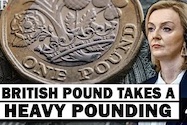 UK & Globe to Tories: Lose Truss!
As predicted by TheQuake: The UK's former prime minister was indeed replaced by someone actually worse. So bad in fact that loony Liz UnTrussworthy and her sorry-assed sidekick Kwakpot Kwasi swooped in to destroy what was left of the UK economy, losing any confidence or credibility she may have ever had with anyone.
"Surely in a nation of 60 million plus they could have come up with someone better than this hopeless woman and the kwasi buffoon? Sad to see how far the UK is falling." -- Fighto, 'Japan Today' reader.

Do you recognize a face?

&nbsp&nbsp
CNN link
Now she's likely to get booted out [the world fervently hopes so, we've already got way too many problems without this idiocy] and the merry go round continues as the British pound threatens to fall to parity with (or even lower than) the US dollar - unthinkable and unimaginable until now. Leaving the European Union, and then Truss' decision to lower taxes on wealthy people and corporations leading to a staggering debt commitment, both combine to bring the UK economy and social fabric to its knees.
And reneging on it's agreement with the EU on how to handle the NI/NorthSea border backstop situation leaves the UK as a pariah state to its neighbors [no wonder any rational "Norn Irelander" wants out of the UK and to flourish with Eire & Europe]. All this needs to be sorted, and soon. And it ain't gonna be done with loony Liz anywhere near the decision making process.
September 2022


US Legal: Trump is above the law
"TheTrump Special master ruling violates the principle that no one is above the law" -- Guardian. To make matters worse: "FBI found document on foreign nuclear defenses at Mar-a-Lago", the same media outlet reports.
AccountNumberEight (poster on "Democracy at work" YT channel): "It's an American character flaw: instead of lifting everyone up, the sheeple want everyone to suffer. Maybe it's based on that 'protestant work ethic'."

Criminal charges imminent?
"Trump in increasing legal peril one month on from Mar-a-Lago search" says the Guardian.
Hear what ex-FBI special agent noticed in evidence (CNN) photo taken inside Trump's home.
Meanwhile, "the choice is clear. If you want a government that cares about all Americans, vote Democratic. If you want a white christian nationalist autocracy and are willing to kill fellow Americans to get it, vote Republican." -- Rob Reiner, twitter
August 2022
Rightwing terrorist plot foiled
Rightwing terrorists invariably fail to look like amenable individuals, nevertheless justice was done as "a jury on Tuesday convicted two men of conspiring to kidnap Michigan state governor Gretchen Whitmer in 2020, delivering swift verdicts in a plot that was broken up by the FBI." Reaction on Meidas touch YT podcast channel.
Interviews on "Real and present danger" from On Point, a US national public radio program/podcast, discusses how Trump and right wing politicians' rhetoric impacts the FBI.
The top 400 American families own over 25% of total U.S. wealth.

Justice Dept.
kicks into gear

Criminal swoop into Trump
"Trump under investigation for potential violations of Espionage Act" reads the banner headline of Politico, Fri PM Aug 12.

Previously: looks like the blustering sociopathic boss of anti-democracy Donald J. "Twitler" is going to be subject to a criminal investigation [allelujah it's time honeybuns] as a judge authorized a search warrant on one of Trump's trophy homes that look down and mock the working people of America whose money has gone to these altars of corruption and grift.

It's "big news that a grand jury has reportedly been impaneled to find out how and why national secrets were packed up in Washington and parked in Palm Beach" says MSNBC.

We are witnessing possible justice unlike ever seen before, going to the very top, and it seems it may be true, thank goodness, that .... even a president or an ex-president is not above the law. Continues MSNBC: " it's unlikely the Justice Department would convene a grand jury if officials there didn't think they had some evidence that could overcome Trump's likeliest defenses."

Blackpool
intoxicating

English Football is baack!
The English football league season is with us again, with the actual official "English Football League" itself having already started, while the top tier, a separate yet connected entity called the Premier League, is geared up to kick-off this Friday with an all London affair between Crystal Palace and Arsenal.

We are informed that the lowest life expectancy in England is for residents of Blackpool [the highest being Westminster in central London]. So howzabout looking to see how their football club is doing, eh? Well, at the time of writing, they're by no means bottom of the entire football league system. In fact they are in the top level of the Football League which is the second to top tier of the overall pyramid.

They actually won their first match of this brand new season, defeating visitors Reading 1:0. An unhappy Reading supporter royalboy reacted: "New season optimism crushed after 10 minutes. Another long season lies ahead I'm afraid. On the plus side my girlfriend and I had a lovely evening in (Black)pool, the smell of chips, vomit and sea air is truly intoxicating. I just hope we get to go back next season."

So don't commit suicide just yet, Blackpool or Reading fans, and deny yourselves the future guilty pleasure that is, indeed, the truly intoxicating smell of chips, vomit and sea air. May I add: the alcohol could also be a contributing factor. To the intoxication that is. Or the lifespan. Or, frankly, both. At any rate, this result indicates a lot to live for, even in Blackpool, where the team plays in tangerine - surely a color to die for.

July 2022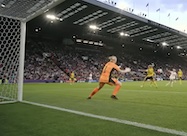 England scoring
in the semifinal

England women win Euro final
The final between England and Germany lived up to the glaring spotlight of over 87,000 spectators and millions more via remote watching (TV, online, outdoor gatherings etc). What a way to finish the tournament topped off with three remarkable goals and some quality play by both sides.

The first goal, lobbed over the keeper by Ella Toone from a pinpoint Keira Walsh assist that released the scorer's amazing run, has already become the signature clip or here for the match. The way Germany rapidly rallied to get even, and then the dramatic match winner late into extra time, could not have been scripted better.

Semifinal
They're on their way to the Women's Euro Cup final in Wembley stadium as England's national football side thrilled the nation, the continent, indeed the world! with a comprehensively professional 4:0 demolition of Sweden in the semifinal held at Sheffield United's sold-out ground. Some amazing action and some memorable goals. Big audiences live and on TV, along with a watch-along in downtown London. Catch the highlights if you missed the game. Second semifinal is between Germany and France Wed July 27.

USL & Monterey Bay
Monterey Bay FC still on a roll with a string of unbeaten league games after a shaky start to the season. Potential coming through, it's beginning to click. Both brilliant goals.

Stadiums of all the USL Championship clubs, at least, as of the previous season.

Ray of hope for US democracy
Us democracy is in deep trouble and it's going to take a lot more than throwing batshit Bannon into the cooler for a few days. But it's a critical baseline marker which, had our nation sunk below it, might have precluded any coming back.
As Norman Eisen and Dennis Aftergut reacted on CNN: "Subpoena defiance and the insurrection are birds of a feather. The American system of government requires that there be both a peaceful transition of power and a successful investigation of those who seek to interfere with it. Deterrence by punishment for such interference is the only way to stabilize American democracy."
Meanwhile, in Tik Tok land USA, his daughter thinks the waiter is cute.
Also, let us not forget, in Tik Tok land USA, you are kidding my azz.
"Why We Did It": former RNC spokesman on GOP's descent into Trumpism.
Props to Jake Broe for a you-tube channel that keeps many of us coming back for his content, especially the Russian war on Ukraine.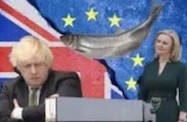 Curtains for Boris
it's all over for batshit Boris who's resigned and no longer leads the disunited Kingdom. The toxic Tories will now further destabilize the UK by coming up with another dysfunctional dotard to lead a nation, still reeling after its diabolical disassociation from the European Union, in meltdown. But which worrisome weasel will they elect to replace jaundiced Johnson? Sir Robert Buckland: "we are in unchartered waters". Time to beg the EU to fly over some psychedelic snorkels.
What finally sank the blustering buffoon?
June 2022


Curtains for humans
As suspected, we're on the final leg of the human journey. We've lost the ability to solve our problems. Andrew Potter on Decline, speaking to CBC Radio [Canada] of "a slow, grinding descent into less prosperity, lower quality of life, and diminished prospects for a better world."

Justice? Depp-ends...
While US democracy gets whittled away by the far right, so far we see a gaping absence of justice served up to the corrupt politicians and hangers-on of the Trump era who made huge personal fortunes at the expense of the ordinary working American stiffs, the masses are kept docile with the likes of "the Johnny Depp trial". Nevertheless, who could not fail to be charmed by his lawyers who certainly got their 15 minute of fame along with some serious $$$ in this case. Now where's the justice for everyone who's not a multi-millionaire?
USA's interminable internal terror
by Rob Francis: It baffles the rest of the modern world why America seems incapable of stopping the mass shootings. This Guardian article discusses the problem, which has existed in the many decades I've lived here and has only gotten worse. It's the completely out of control gun violence and mass shootings.
Australia and New Zealand did it - they fixed their mass shooting problems, and for all my criticism of many aspects of UK politics this problem has never been an issue there in my entire lifetime. By contrast, in the United States, with mass shootings occurring now at catastrophic rates. I discovered that in 2021 it was just under 1.9 mass shooting events PER DAY according to the criteria of the "Mass Shooting Tracker", far outstripping those that ever make national news, and 27 school shootings have taken place just this year so far, at the time of writing in late May.
The solution is further away than ever before, and because of the political reality in this nation it now seems beyond the ability of the executive, legislative, and judicial systems to ever be solved, no matter how many citizens are killed or experiencing lifelong trauma or other injury.
There's so much to like, and indeed to still love, about this amazing country overall [and California in particular] but the murder and mayhem of uncontrolled gun accessibility is a huge problem with no mechanism in sight to ever change it - and that's killing us, literally and psychically.
May 2022
Trumpism toppled abroad
Not only is disgraced groping TV star and former failed president Donald Trump struggling to maintain interest in his now tedious presence at home [though strong inside the otherwise rudderless Repugli-Q party] his influence aboard is taking signifcant hits. His minions abroad are falling like dominoes, now with Slovenia's people souring on authoritarian Trump mooch Janez Jansa in favor of the brand new Liberal party's Robert Golob, while of course France rejected their extremist rightwing ultra racist choice for [unpopular but far lesser of two evils in their view] Emmanuel Macron.
Slovenia is recognized as the wealthiest Slavic nation in Europe but the people have set their sights even beyond that - seeking an improved health care system and a yearning to stem the dangerous rightwing efforts to erode democracy - remarkably like the US in many ways.
Meanwhile, a blueprint for America's future: Just Security's "Good governance papers". Where are we now, where are we succeeding, where are we moving in the right direction but need to do better, and where are we failing?
Mallory M of Michigan
Michigan senator Mallory McMorrow's speech that went viral tells it like it is. A breath of fresh air to see someone speak out strongly on behalf of the views of the greater and more grounded of the American people.
Buddhism in Spanish
Buddhism in Spanish is growing around the world and just two examples are in the Canary Islands and Los Angeles. In California, and probably elsewhere in the USA and Canada, it is noticeable to those who visit Buddhist temples or communities the extent to which, for example, Spanish speaking monks are entering the Buddhist picture where before only [or overwhelmingly] English and/or Japanese, Sri Lankan, Thai, Vietnamese, Mandarin, Tibetan, Korean or other Buddhist tongues would have been spoken.
---
April 2022
The US & global Q-anon mental health crisis
Jill Filipovic sums it very well, as the latest diatribe from Marjorie Taylor Greene accuses Republicans who voted for Supreme court nominee Judge Jackson of being pro-pedophile. The CNN writer said: "Republicans should remember that there are more important things than cementing power and winning elections -- American democracy, stability and cohesion among them."
The problem is that the GOP have become so extreme and unhinged that they couldn't care less and that Taylor Greene isn't going to stop spouting batshit garbage. Now if somebody can come up with a way to bring them back to their senses, then we're talking. Meanwhile, at the worst possible time in human history, global mental illness proliferates and threatens to become dominant, whether it be in growing segments of the population, in its leaders [like Putin], and in American and global rightwing media.
Clevedon Town player scores non-league goal of the season contender video... hulloh.
What a brilliant goal. Brilliant.
Truth is not out there
To all the mugs who want to get onto Trump's laughing stock psuedo-twitter platform called "Truth Social": all they are getting is patronizing doublespeak. For example, the bug-ridden site's message to their supposed waiting list: "Thanks for joining. Due to massive demand, we have placed you on our waitlist. We love you, and you're not just another number to us. But your waitlist number is below." It seems the demand is anything but "massive" as the BBC [via Similar Web] notes Trump's app is not even among the Top 100 whereas YouTube and TikTok are in the top ten. You can't make this stuff up.
Not a surprise that former Californian Republican big wig Devin Nunes is the chief executive, moving on from his political career which is perhaps best known for his suing a fictitious bovine-obsessed twitter detractor called Devin Nunes' cow. The son of a dairy lineage could be having another cow over Social Truth's udder shambles which so far has gone teats up. Especially as the cult leader himself @realDonaldTrump has only posted one 'truth' for "well over a month" [BBC] at the time of writing. However, the BBC writer James Clayton, desperate not to want to upset the rambunctious rancher, goes on to mention what a star Trump still is [really?] and that "any 'free speech' app would bend over backwards to have him on its platform." Hmm. Well anyway, thanks for updating us on Trump's "Truth Social", Clayton. Maybe it's time to moo-ve on. Between the various players involved in this alleged super flop endeavor, at least they've milked it for all it's worth, both D and D are raking in the bucks from gung-ho investors.
What the all-women newsroom in South Asia says about democracy.
For the first time it's gradually dawning on many of the public at large that there's a World Cup going on this winter [northern hemisphere perspective]. Awareness is increasing because we pretty much know who's in the Finals and who they're gonna play. The most talked about group in The Quake's neck of the woods is Group B. Wowza: USA, England, Iran, and one of Wales, Scotland or Ukraine [all this at the time of writing of course]. And what a surprise, Qatar get the easiest group. Meanwhile the most brutal, arguably, is Spain, Germany, Japan, and Costa Rica or New Zealand. Brutal mostly for Japan. Three big fish in one group and then Qatar with only one big fish: the Netherlands. Rigged some? Dear oh dear.
USL Championship
Welcome: Monterey Bay
1st home game in May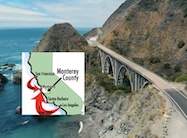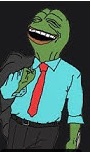 May 07, 2022. USA: ESPN+
Monterey Bay vs
Las Vegas
It's the beginning of a brand new football club in glorious California. At the time of writing Monterey Bay finally won some league points. After two losses they turned it around with a dramatic hard fought away win at the Oakland Roots.
The game made history as it was the first time the club has ever earned a point in its history, or three to be exact, because it was also the first time in its history to win a match, having lost the first two [all on the road, as the home ground won't be available until this upcoming above fixture.] And how soon will this repeated: the goalscorer of the two first Monterey goals, Chase Boone, switched to "emergency goalkeeper" for the latter part of the game! It was one of those kinda quirky situations.
Another "first" of sorts is that it was MBFC's first northern California "derby", and you could even say Bay Area derby if you want to stretch things. It's reached a point where north Monterey county does have a significant number of commuters who work in Silicon Valley, itself part of the San Francisco Bay Area, and Oakland is also part of that metro SF Bay Area.
Check back to this column as there's plenty of time for the build up to this one!
---
March 2022
The West awakens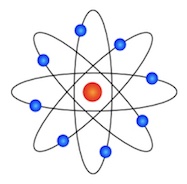 Though the death and destruction may just be beginning for our neighbors in Ukraine, Vladimir Putin has tested what he perceived as the feeble weak-minded West [which, as Stephen Kotkin points out, is a way of being, not a place, and includes, for example, Japan, Singapore, Taiwan, South Korea] and has found them stronger, and himself and the Russian military weaker, than he [and many others] imagined.
Europe has moved with unity and speed to integrate the Ukrainian people into its own communities, Germany and Switzerland have said goodbye to their neutrality, and the US is deploying substantial hardware and software to push back, and economic sanctions have been swift and dramatic.
Whatever happens, Russia [and China] are realizing it's not about blowing over a mere paper tiger as they mistakenly thought the West was.
Whether that averts the looming nuclear crisis remains to be seen.
Mexican club violence
Update on this infamous match: the punishments have been severe including home fans banned for a year and the forced sale of the club, among a shopping list of mind-warping repercussions as Mexican authorities basically tells the world: "Dudes. We want to still co-host the 2026 world cup. Look what we're doing to stamp this out."
"It's what you want to see. The commentators also have to take the blame when they exalt the teams [tribes] that they get paid to publicize." -- Valentin Esquivel, You-tube viewer.
This is the ground zero from which they are working, as reported by the Sporting News: "It's notable that the Queretaro State Police posted a tweet during the match in which they confirmed their presence at the stadium and noted (translated from Spanish) that the first half is taking place in a tranquil environment and with a good atmosphere in the stands." No worries then, safe in the knowledge that the action women security team [seriously] would hold the fort. Cheque's in the mail, 'n all that.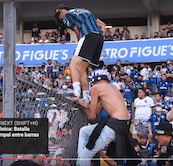 Original article: It was weird watching the terrace battle [albeit across actual seats and then the pitch] as Queretaro fans tried to overrun an elevated away section to throw whatever objects came to hand at the visiting Atlas supporters, some of whom returned the favor. Elswhere running battles appeared to take place with what looked like targeted attacks to clear out any away visitors, ultimately the match itself was abandoned. Many in the away and mixed sections poured onto the pitch to escape the onslaught.
It was like a flashback to the 70's and 80's in Britain and elsewhere in Europe and strangely out of synch so many decades later. It would only take a few street level investigators to immerse into the culture of the hooligan brigades to suss out when something like this was brewing and therefore allow authorities to take [at least] proper security measures. Instead, nobody can or wants to get their act together. The opposite. One or more security guards allegedly unlocked a fence gate to allow the blue bedecked hoard to swarm out of their pen towards the Atlas loyalists.
As the Guardian points out, this must raise the question of whether Mexico is capable or deserving of co-hosting an upcoming World Cup.
Nuke catastrophe looms
Absolute power corrupts absolutely and we're witnessing a nuke laden authoritarian in mental meltdown so all bets are off and you'd get decent odds for betting "on" but little time to spend the takings.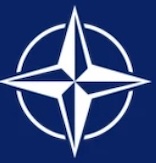 Europe + North
America = NATO.
A formidable foe
for would-be
rogues
Amazing how the right-wing media was fawning all over Putin with praise, adulation and worship until they realized the game was up, these grifter overlords, who'll say anything to keep their inflated paychecks coming, cowardly change their tune when the chips are down. 180 degree about face -- overnight. But the gormless followers don't seem to notice, it's all whooshing far above their heads.
---
February 2022
To the Moon
With the cold war heating up along with the earth's record high temps and there's a heady brew of angst afoot in a human world where disasters now occur so rapidly that an event or occurrence that would have once rattled us for weeks in the past are rapidly subsumed by an avalanche of even greater threats on an almost daily basis. Add that the legacy of the past -- weird people creating ever weirder problems, and where to turn? Why, the Moonies of course!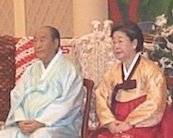 Yes they're still around but most conspicuous within two splintered factions of the original global unification mob most notably the rifle-toting, robe-bedecked elderly dominated congregation with compounds and concentrations of adherents particularly in Texas,Tennessee, Pennsylvania and the north-eastern part of the midwest.
So below is the story [still unfolding to this day] of one random Moonie group, how they came to be where they are, and how they try to adapt to survive today's rigors and realities, rocked by the death of their cult leader and desperately adapting to a fast changing world.
Rising Sun, or rising Moon? How Japanese die-hards of a crumbling south Korean cult dedicated their lives to creating the True Father's paradise [or hell?] in remotest Paraguay, in supposedly one of its happiest yet most forbidding and mosquito infested places. The intrepid reporter, while in the act of disembarking from the river-boat bus [and travelling market], was warned by a joyless military guard, the sole figure on shore: "This isn't where you want to get off." [....yikes!]
For an even more bizarre cult that moved to South America howz about this lot, also still around albeit having gone thru some changes over the years of their horrific history.
January 2022
Brexit battered in polls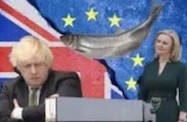 Sixty per cent of people think Brexit has gone badly and even 42 per cent of Brexit voters share this negative view according to Opinium polling.
"Is it considered a Wake or a celebration?" posited the Independent. Reader Ina Yekaterina: "Well, it could be considered a celebration. If you run on opioids."
Brexit: why the United Kingdom is in a big mess.
Canary Islands: residents rebuild after volcano eruption.
December 2021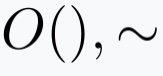 OMG Omicron!

The hits keep on coming and whilst even a small section of the public refuses to receive [or does not have access to] vaccinations, Covid will continue to find victims and will continue to mutate. Humans will continue to suffer the consequences. It's the way things work on this planet - and there's no way around it.
"The culture of beef is not consistent with Earth's wellbeing, and we have to choose: do you eat beef and let Earth incinerate, or do you forgo beef and give Earth a fighting chance?" -- Gidon Eshel, environment & urban studies research professor Bard College
How poor people survive in America [DW Germany documentary].
Play a racquet sport or soccer = live longer
Tennis, badminton, and soccer top the list of sports scientifically proven to increase life expectancy, writes Allie Flinn on Well & Good.
Have a great holiday month and remember TheQuake is with you every step of the way, and do check back for further updates.
November 2021
Fall leaves
"The Republican Party has openly embraced January 6. So now a vote for ANY Republican is a vote for what happened on January 6. That is the message that needs to be hammered home to those so-called swing voters so they don't get distracted with nonsense. 'Did you like January 6? Then vote Republican. You didn't? Then vote Democratic, because the Republicans are all about January 6.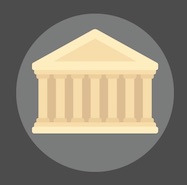 And if you can't bring yourself to vote Democratic, then you can still be a patriot: stay home.' Hammer, hammer, hammer. It's not just about Trump. It's about all the filth in Congress and the state houses who have embraced the attack on the Capitol, which is to say, the attack on the country, on Jan. 6. We really need to be vigorously hanging that millstone around their necks, but our leaders are not doing that. 'Swing' voters aren't moved by practical improvements in society, because they are already allright, Jack. If they were moved by improvement in society, they would be Democrats. But some of them are still moved by treason - if they are reminded to be." -- XXX, New York Times reader comment
One way or another it's going to be an eventful November at so many different levels. Democrats trying to get meaningful legislation thru despite crazed GOP opposition and some snakes in the grass in the Dem's own camp. Climate crisis and the inability, thus far, of humans to reverse the greed that leads to their own destruction. The US dealing with a chronic supply chain breakdown, and the UK glimpsing the chaos and descent into oblivion potentially caused by batshit Boris' Brexit as its frightening ramifications rear their myriad ugly heads.
But heading back some fair few years it's fascinating to see how police detectives work to get results [in this case - Canadian detectives], as Jennifer's solution proves no solution at all, just swapping one hellish existence for another.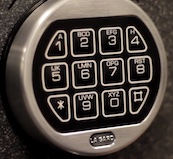 Oct 2021
A stolen safe
A stolen safe and a psychological turning point. An intense story that stays in the mind from BBC radio program Outlook. If you get a chance: listen. On a related note, why not visit Matthew's introduction to his other site.
Meanwhile, Matt Stoller on the current supply back-up: "The consolidation of power into the hands of private equity financiers and monopolists over the last four decades has left us uniquely unprepared to manage a supply shock. Our hyper-efficient globalized supply chain, once romanticized by men like Tom Friedman in The World Is Flat, is the problem. Like the financial system before the 2008 crash, this kind of economic order hides its fragility. It seems to work quite well, until it doesn't.
"The specific policies that led to our supply constrained world are lax antitrust, deregulation of basic infrastructure industries like shipping, railroads and trucking, disinvestment in domestic production, and trade policy emphasizing finance over manufacturing."
Sept 2021
Rightwing assault on Cal democracy battered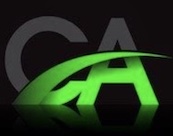 Congressman Sean Maloney on the significance of the failed California recall election of Gvnr. Gavin Newsom by the Repugs: "You couldn't have had a better mouthpiece for the Trump brand than Larry Elder in that election, and he got his ass kicked, and I think that ought to send a chill down the spine of [House Minority Leader] Kevin McCarthy, who thinks he can do this toxic Trump stuff without the Trump turnout that papered over how bad that message is for voters in swing districts."

Update briefs
Since original article came out in Sept: Oct 21, 2021 Gabby Petito's fiance Brian Laundrie's remains have been found: the tragic mystery is finally over. Previously: Oct 12, 2021 Cause of Gabby's death was homicidal strangulation. Sun Sept 19: the body of Gabby Petito is found in Wyoming, but still missing is the boyfriend of interest Brian Laundrie, likely hiding out in an environmentally protected refuge inland from Sarasota, Florida.
Big story - unresolved: The as yet strange, disturbing, and unsolved case of missing you-tuber begs the question - where is Gabby Petito? She seemingly disappeared in the wilds of Wyoming, but her boyfriend trundled on back to Florida in their camper van, and eventually [ten days after his return] she was reported missing. North Port police in Florida is giving updates on its twitter account. Story hits the media: Early days when the story broke. At the time of writing only one sole video currently appears on the couple's "Nomadic Statik" YT channel.
Bitcoin coming of age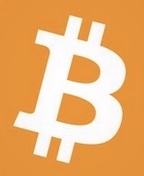 Tues Sept 7th marks an historic and amazing milestone, literally the first time an entire nation moved to crypto as a recognized national currency, namely El Salvador officially adopting Bitcoin [image by freepng.img]. However Bitcoin took a big hit as this was occurring, the opposite of expectation, and some observers point to serious system disruption by unsympathetic and powerful opponents of El Salvador's decision. This view has been rejected by others and that more likely giant investor[s] were gaming the market, unregulated as it is. Opponents of El Salvador's move include those who remind us of a major reason Bitcoin became popular in the first place - money laundering, a serious scourge on human societies.
Same day ABC [USA] reports "A prominent Minnesota GOP donor who is charged with multiple counts of child sex trafficking is now being sued by an underage girl he allegedly groomed as a victim."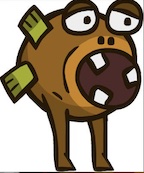 Batshit Boebert just got Demo'ed
Ultra right Q-crazed blowhard Lauren Boebert [freepng.img] must have choked on her nutrition free corporate cornflakes when she saw the nonpartisan Colorado Independent Redistricting Commission's map which reflects changes based upon population data from the 2020 national census. She's been reapportioned into a solidly blue district, demolishing her free pass to political idiocy.
The Dems of the district also probably briefly paused from their vitamin packed greek yoghurt with muesli and latte to consider the implications that this revelation brings to them too - having batshit Boebert [originally from Florida, surprise surprise] staggering around town, especially if the former failed model starts flashing her firearm at everyone.
That said, it's encouraging to know that there are some states that do actually attempt to take a genuinely non-partisan approach to conducting elections, albeit a declining number. Americans will take any sliver of good news that comes their way and then get on with their lives.
Getting vaccinated at a cool place.
---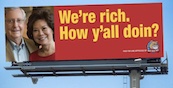 Aug 2021
T'was an attempted coup
As a fourth officer who responded to the insurrection dies by suicide, finally the commission to investigate the extreme right wing storming of the Capitol is in gear. Meanwhile Robert Reich looks at what amounts to an attempted coup against US democracy and Trump's damning self-implicating words. Says one reader, deGooder: "I don't think enough people realise how close America came to having a legitimate election overturned. All it would have taken was two or three people amongst those Trump tried to coerce to have gone along with it. Which is why among the assault on voting rights coming from the GOP perhaps the most troubling aspect is the number of bills looking to place partisan officials in charge of electoral processes."
FlyoverStater, Raw Story reader: "Drop the 'ervative' and call them what they are -- Cons."
Here's to your unhealth! The Commonwealth Fund list of best health-care systems demotes the UK to fourth place, with the US system in what would be bottom of the relegation zone if the list was was for soccer teams. The Guardian: "Norway, the Netherlands and Australia now provide better care than the UK, it found. The findings are a blow to the NHS, which had been the top-rated system in the thinktank's two previous reports in 2017 and 2014. The US had by far the worst-rated system, despite spending the most on care."
July 2021
The Fakebook 12
It's disturbing to note that many of the top known fake news disseminators are merrily plying their harmful trade, often at a big profit to themselves, and causing great harm to others, without, in many cases, being effectively reined in. Earlier this year the Center for Covering Digital Hate highlighted this problem which also led to a related NPR article addressing more specifically fake and misleading news about vaccinations.


Trump [Org]
is in deep
shit


Trump Org: BUSTED!
It's happening -- looks like there will be justice after all at America's highest level and, if not yet the Feds, rather the Manhattan District Attorney's office, is about to confirm that even an ex-president of the most powerful nation in the world cannot get off scot free without answering to alleged criminal activity. In short, it looks like Trump Org, which is in effect an extension of Trump himself, is about to get taken down. Karma in action, at its finest.

All this, while Trump himself watched as crowds of his cultists streamed away early, despondent and bored, from his endless disjointed rambling that shows he can barely read off a teleprompter any more, and when he improvises he forgets even the gist of his supposed argument or which states are under discussion.

Meanwhile, in other good news for Americans:
"Trump's big lie about 2020 results suffers legal and political blows in key swing states", says this CNN article that breaks down the state of play in the GQP's efforts to overthrow democracy in the United States. The question still remains as to whether free and fair elections have been permanently damaged in America, but one thing's for sure, defending democracy is a daily ongoing battle, and complacency by any of us citizens will not save it. We must continue to struggle for what we hold so dear. Democracy won't save itself. Pro-activity is the key.

June 2021