All time dance, house & trance classix


Radio/Streams
c89.5 seattle
radio amsterdam trance
defective broadcast house
sidestreet radio Nyc, new better link 2022
radio costa del mar ibiza
the trip formerly tag's trance, soma fm radio san francisco, audio also here
113.fm energy click on dance/energy button, stream here or here
radio danz internet based miami, fla
nexus.fm formerly fusion chicago
radio deea romania feed and dj sets
bierut nights eurodance & mediterranean, station website
DI-FM
energy 98
dogglounge long time deep house channel
jenny fm pure trance, updated link

the grand sound chill etc.
hashtag house music all night long
Tunes
Recent adds, re-adds or new links
Ecstasy "This is my house" retro 1990's house, yt link added
Com truise "Cynanide sisters" retro chill
Modd "Velotrip" chill flashback 2018
DJ Vice "Dj Vice"
Stonebridge "Stonebridge"
Love bite "Take your time" di-fm, radio edit 2000
Lndoner "Femme"
Nohan All I need
Marco grandi "Memories" di-fm
Santi & tugce "Paloma" ksqd santa cruz spin
Novika Miss mood
Franco de mulero "Saturday" gorgus Altus project remix
Adrima "Rainbowland" eurotrance 2002, energyfm & di-fm single spin
MGMT "Kidz"
Markus shulz "Not the same" (single) w/jennifer rene, (remix by carlo resoort), "Global DJ broadcast aug 18, 2005", "Perfect" feat. dauby, "New world"
Groove coverage "God is a girl" @ VIVA Interaktiv
Vandelux/Alex maher "Matter of time" (Never dull remix)
Paul locke, peter bellis & tommy "Love of yesterday" 2022
Rita ora "You only love me" @shiftk3y remix 2023
Telex "Rock around the clock" TOTP 1979
Anne lee "Two times" late 90's energy-fm sf high rotation
HBz, Anna grey, Agent zed "Aloha hey" c89.5 & other danceradio 2021
Paradise "See the light" 2008 flashback and another kenny hayes remix era gem
Chocolate puma "Beyond the sky 2022, "You are my life" 2020
Rich James "Need to know" house club fave from 2016, re-recorded (radio version) 2022
Gryffin "Caught up" 2022, "Remember" (Every little thing)" [w/Zohara], "Body back"
Honeyluv "Thr33 6ix 5ive" re-add dec22, summer tech house 2022 club mixer, black book records, LA(CA)
Fred again "Clara" 2022 bike bloke, as spun on sidestreet radio ny
Sigala "Stay the night" 2022
DJ sir charles "HousewerQ" party vibe from so carolina @djsircharles #HousewerQ
AlunaGeorge "You know you like it nice 2013 dj snake trap-housified remix
Mental miracle "Can't take you higher" 2003, re-added 2021
"Lipless & blue noir "Alone" 2022
Bandes "Supernova" 2021 backspin, WYM radio
David hohme & dustin nantais "In your sway" sept 2022, pickin' up chill spins
Res-Q "Superstar", "Don't make me wait" wash/DC club proj, early-2000s mp3/CD mxd album "change the stars"
Moxura "Paradise"
Best of vocal trop house spins 2022 according to 4pm and 4pm live channel
Richard durand "The air that I breathe" (extended) big room 2018 still spun on di-fm trance channel
Latmun "Tonight"
Sultan & shepard "September"
Dokho "Salomea" colorize 2022
Diplo "Don't forget my love" 2022
Romain Garcia "Before you go" anjunadeep 2022
Makebo "Back to the roots"
Seamus D "Like that" 2021/2
Swedish house mafia "Redlight" 2022
Kx5 ft. Hayla "Escape" 2022
Warren "Dream about you" 2021 danceradio [extended] robbins entertainment still releasing
Future Breeze "Ocean of eternity" appearing @Interaktiv, + video, rediscovered or fixed links
Sam divine "Live from sydney" mix flight march 2022
Mike Dunn "It's a groove thang" 2022
Pool boy "All inclusive" 2021
Klur "Entangled" jan/feb 2022, "Visions"
Flashmob "Need in me" flashback
Rufus du sol "See you again"
3 Lau ft/Cxloe "Worst case"
Guy J. "December 2021 unity" mix
Golden Girls "Kinetic" orbital mix, single/video, danceradio [cubic 22]
Toby Emerson "Rapture" (toby emerson dub)
That Kind "One last time" & extended both kc lights mixes
Zen "Vibey deep house mix"
Galantis, David Guetta "Heartbreak anthem" (clean bandit remix)
Viqq "Heartless" bexxy remix
Shallou "Heartaches"
Tinlicker "Need you" recurrent 2019, live Miami beach; LA; SF
Candee Jay "If I were you" former euro track, "dj sy" spin re-add 2021, "Back for me"
Cola boy "Seven ways to love", "He is cola"
Groove Armada History [love mix] celebrating 2nd decade as chill room recurrent
Jose caro "Mark knight Tech house mix 2021"
Godford "California pt.1", "The beast", "No one", "The hill"
Tate McRae "You broke me first" [gryffin mix]
Two lanes "Feel" 2020
Mahalo "Not watching any more" danceradio spin
Luca debonaire "Somebody feel it" jenny-fm staple d-house recurrent from 2020
Drama "Don't hold back" danceradio tensnake remix 2021 re-add
Arty "Take your time" 2021
Goldtrix "It's Love (Trippin')" re-add, "video"
Mr Belt & Wezol x RSCL "Way it is" 2021 danceradio rotation
Cannons "Bad dream"
Shane Codd "Get out my head" 2021 dancradio rotation
Harrison "Best of you" (extended) 2021
Faodail "Painting in shades" chill / ambient channels
Kream "Take control" 2021
Sault "Wildfires" 2020
Firebeats "Show the way" spring 2021 powerspin @ sidestreet radio, nyc etc.
Jauz "Feel the volume" 2014 UKF label
Bonobo & tot. exctinct dinosaurs "6000 Ft" 2020
Hoved "Let you go" 2020
DRYM + Jennifer Rene "Smile" gorg state of trance summer 2016
Lane 8 / Kasablanca "Run" 2020, "Keep on" 2020
Mark Sixma "Paint the sky" 2020 heavy rotation 'club mix' spun on sidestreet radio, nyc
VetLove "Forever" penned by len mizzoni, costa del mar radio chill 2020 power spin
Marc Benjamin & Timmo Hendriks "Be alright" former sidestreet radio, nyc 2020 power spin
Nora van Elken "Ikebana"
Le Youth "Waves" 2020
Eric Prydz "Nopus" 2020, Loving you", "Call on me" re-add, 2Night, "Every day"
Embrz "Snow" 2020
Oliver Heldens "Set me free" 2020
Clean bandit "Real love" 2016
Afrojack "Can't stop me" flashback 2012
Regard "Ride it" (frankie wah remix) 2019
Night society "Hold me tight"
Gorgon City w/Sofi T "House arrest" chris lorenzo deep remix
Becky Hill "Heaven on my mind" hosh remix
Alex Lustig "In the end" 2018
Paul Kalkbrenner "Parachute" 2020
Riton "Turn me on" 2020
Filth & splendour "Pivot & twist" 2013 flashback with UK duo
Metrush & GSPR "Somebody" (stadiumx edit) 2020
"Trance party vol. two" segued [mostly vocal] trance radio rotations from energyFM era, re-add
Monkey safari "Sturm" recurrent on radio costa del mar ibiza [chill channel]
Hannah "I believe in you" [cahill mix] 2010 flashback recurrent spin; "Blinded" energy92.7 san fran/alameda; chicago, etc
Approaching black "You are"
MeHiLove "Solace"
Duke Dumont "Therapy" [wah house remix]" single dec 2019, franky wah remix 2020; "Ocean drive" [pink mix]
Joel Corry "Lonely" 2020
Tritonal "Never be the same" released 2019, peaked feb/mar 2020
Silk music "stream" chill, electronic house
Max Oazo "Close to me"
Torren foot "More life" club tools
Kastra "U & me" summer 2019 still spinnin'
Hypanda "Gotta let go" 2019
Brieuc / Greg Potter "Beautiful world" 2018
Sue McLaren "Haunted" oct 2019
Sick individuals "I'll be here for you" sept 2019
Cosmic Baby "Space track" re-add nov 2019
Nora en pure "Purified radio #168" nov 2019, #purified
"Sam Feldt" SamFeldtMusic
Guetta / Solveig "Thing for you" [Don diablo remix] sept 2019
Excision "Oxygen" sept 2019
Modl "Clementine" aug 2019
Kito & Empress Of "Wild girl" oct 2019
lazer FM chicago, streaming link added, includes danny grunow mixes [638]
Alesso / Sumr camp "In the middle" [extended mix] sept 2019
Lodato "Home" sept 2019
Boxer & Forbes "Letting go" 2014
Trance energy classix mix revisited and "uplifting"
M22 - Kiara Nelson "After hours"
De Layna "Jackin' house & garage mix 2019"
Emma Brammer "Cuttin' ties" [fvhm mix] 2016
Addal ft. Lisa May "Morning in love" 2015 & still notching recurrent airplay
SAM "Fury's laughter" 2019 summer/fall houser
Above & Beyond "We're all we needed" 16 bit lollitas remix
6 bells all "Me the mailman" marsmix 103.1 techno era
Traumen "I wish" 2019 chill rotation
Rooverb "Insanity"
Redlight "Get wavey"
Mr Probz "Waves" robin schulz remix
Amtrac "Never lost"
Ghastly "LSD"
JDS "Daylight" 2013
DaVIP "Ignition" 2012, "Pump up electro volume" 2010 electro-freestyle
Sunfreakz "Drive out", "Counting down the days" from 2006 with andrea britton
Res-Q Superstar, "Closer", wash/DC club proj, early-2000s mp3 album "Change the stars" @ amazon
The Beloved "Sweet harmony" dim zach remix of flashback, "Time after time"
Smile DK "Mr Wonderful" re-add june 2019
Lifelike "Sexodrome" the grand sound stream
Rony Seikaly "Sugar free radio" 182 house mix flight miami beach <!-sugar free 182 house mix-->
Stonebank "Let you down" danceradio edm spin 2018
R3hab "All around the world"
CamelPhat "Breathe"
Trent Cantrelle "Sounds like radio" radio / mix flight
Luttrell "What you are" BPM spin, "Still dreaming" #luttrell music
Trance supreme trance mix from 2014
Mahmut Orhan "Without you" turkey, re-add
Vavo ft. Caroline Kole "Right now" late 2018 early 2019 power spin
Phantoms "Just a feeling", "One in a million"
Alan Walker "Faded"
16 bit lolitas "Beat organ" grand sound spin
Royksopp "Eple" re-add 2021, "This must be it", "What else is there"
Warrior "If you want me" [original mix], "dan thompson remix", "(Here comes your) warrior", nu links
Michael Woods "If you want me" deleted link replaced
Tank & Cheetah "Trust" house magic, VIP mix from mixmash deep label EP
Push "The legacy" nu link 2019
Orion [vs Ayla] Eternity darren tate remix, flashback finally added
Darren Tate "Prayer for a god" re-added 2016, "Let the light shine in", "Nocturnal creatures" aural experiences of transosity from producer behind jurgen vries, dt8, angelic [and many others].
Fragma several re-adds "Memory" [klass remix] 2009 dance hit, Everytime you need me", @ Viva Interactiv, electro 2011 remix w/Nadja, "Say that you're here", "You are alive" re-add, "Toca's miracle" re-add 2021, "Reach out", "Embrace me" w'berg rmx re-add, "Time & time again" re-add
Kamaya Painters "Endless wave" summer of 1999 albion remix
Pnau "Go bang" aussie tribal house; in top 30 electro house tunes 2017
Frank Walker "Heartbreak back"
White Zoo "Fairy tailes" re-add Nov 2018
Fisher "Losing it" danceradio powerspin 2018
Dee-Dee "Party all night", "Running away"
Dee Dee "Forever" vocal trance smash from belgian act fronted by dee dee
Nero "Promises" skrillex mix
Clan Greco "Rotation" eric kupper remix, dogglounge house spin
Italo mix gapul 1986 "Remember" re-add Sept 2018 includes k.laszlo, r.bais and later cover by the back bag
Joey Beltram "Energy flash" regular spin on the marsMix, 90's era LA 103.1, @ berlin
Rubende Ronde "trance mixes etc" #TheSoundofHolland @rubenderonde
Bros Project feat. Denisa "My life" stephan f remix, re-added Oct 2018
Energy 92.7 "Best of" flagship energyFM chicago -- US sister stations included energy92.7fm alameda/sf; 92.7 energy & KNRJ 101.1 phoenix [now online from oregon as energy98]; & energy 93.1 pure dance south florida
Dune "can't stop raving", "Hand in hand" danish happy hardcore, all timer
Stoto "Still can't sleep" bulgaria
Princess "Say I'm your number one" re-add number... lost count... 2022
Mademoiselle Luna "Want you to be mine" (nando f. edit) nice, but bring back the live party footage version
Sharyn Maceren "Tears I cry", "In just one night" freestyle/house, sj/east bay area, california usa
Loft "Mallorca" linked eurodance global spin
Fresh Fox "White nights in paradise" eurodance, spun on beirutnights-FM
Neros "Stay another day"
Komputer "Valentina" flashback
808 State "Cubik," "Pacific state" links added
Terra Skye [pictured right] "Is this love" a trance-pop gem from east coast's nebulous records, re-add


Ayla "Ayla [part I]" the tranceclub/rave phenom, "Ayla [part II]" the danceradio heavy rotation, "Angelfalls" re-add 2018
Maceo plex "Hale Bopp" boiler room
Avicii "Heaven", "Fades away", "Last dance", "Levels"
Jean Moiree "Playa de Ibiza" playable link added
Voodoo & Serano "Overload" former heavy rotation & still recurrent at family fitness center
Safri Duo "Played-a-live [bongo song]" re-add Oct 2017, another favorite spin from energy92.7fm alameda/san francisco era
Dr.Deep "Beautiful morning"
DB boulevard "Different point of view" re-add 2017, another favorite spin from energy92.7fm alameda/san francisco era
Mr Oizo "Flat Beat" re-add 2017
Cosmic Gate "Earthmover", "Exploration of space" re-add 2017
Fox the fox "Precious little diamond" 80's eurobeat gem from dutch 'italo-disco' act crossed over to US danceradio and stands test of time, cult remix
Marc et Claude "I Need your lovin" redo of Korgis song, the dark moon's vocal mix still played on soma-fm tag's trance channel; "Loving you"; "Tremble" video
Jerry Ropero "The storm" re-add 2017 of original euro radio version, plus club vocal remix, favourite spin at my local gran canaria sportscenter circa 2007 still sends chills
Lost Witness "Red sun rising", "Ibiza dreams", "7 colours" [angelic remix], "Happiness happening" [add] as heard on massinova
Sash w/ Tina Cousins "Mysterious times" re-add 2017, on xhit-fm and totp, "Forever"
Thrillseekers "Synaesthesia" vocal mix [radio single] a massive spin back in the day on energy92.7fm alameda/san francisco, "Dreaming of you" re-added 2023
Soul Central "Time after time" re-add march 2017
Cleveland Lounge "Drowning" mix played heavy on energy/sf-alameda
Adam K. "You're not alone"
Kyla la Grange "Cut your teeth"
DHT "Listen to your heart" re-add (original by Roxette) both rea-added Dec2016
Bellatrax "I can't help myself" re-add yet again
Three Drives "Greece 2000"
Andain "Beautiful things" re-add may 2019
Nova June "Another try" can you say zero 7? re-add 2017
Alexia "Number one", "Uh la la la" re-add 2017
Sandra "Around my heart" re-add Nov 2016, "Everlasting love"
Cahill/Nikki Belle "Trippin' on you" re-add 2016
Deodato "Night cruiser" re-add 2016 1980's club 'n dance radio scene
Mike Shiver "Capturized" (mix flight)
M83 "Midnight city" french electronica unit scores 2011 global success, re-add 2016
Calvo "Made for us"
Two Friends + KTPearl "Forever"
Kate Ryan "Disenchantee" re-add 2016, "The Promise", "Another day" Scream for more"
Kosheen "Hide You" re-add 2017, "Catch", "Harder", "Wish"essential trax from UK success
Angus & Julia Stone "Big jet plane"
Nightcrawlers "Push the feeling on" house anthem of its day, constantly erased, re-add Jan2016
Kai Lie "Falling Star Comp. 4" progressive trance mix
Michael Calfan "Treasured soul"
Pierce Fulton "Kuaga"
Calippo "Gotta get away" recent power-play rotation on miami-based radio danz
Allie Can't go on [Losin' you]" mike rizzo radio edit & extended club mix
Malibu Sneakers "Get Down Again"
Cassius "The Sound of Violence"
SOS Band "Just be good to me" plus Karmah remake from Italo duo re-add Oct15, "No one's gonna love you"
Miro "By your side" soma-fm san francisco
Disciples "They don't know"
Purity Ring "Begin again" album 'another eternity'
DJ Assad & Greg P "We are one [deep chill version]" modern dance channel spin
GOL "Soma holiday" soma-fm staple
Paulina Rubio "Don't say goodbye" re-add july2015, miss the cd:uk footage, tho
Clubbervision "Paz" aired euphorically on former liquid radio, re-add June 2015
DJ Shog "Feel me", "Another world" [mark van linden mix], "Technics DJ Set Vol.4"
Kristine W "The wonder of it all" dance mixes former staple spins on fusion chicago, re-add 3/2015
Ting Tings "Wrong club" vision II remix by boix as played by radio danz [originally miami, now worldwide], dance1 radio and other dance outlets
Dillon Francis Set me free
Kiesza "Hideaway" dance vid
Fancy "Running man [extended mix]" re-posted 2018, and single, "Flames of love" italodisco eurodance
Sipho Mabuse Burn out flashback
Gazebo "I like Chopin" re-add Jan2015, "Telephone mama" italian europop maven, (classical style piano version of I like Chopin"), midi by dj gonana
Syntax "Bliss"
Love Inc. "You're a superstar" re-added Jan15, and remix, "Into the night", "Broken bones"
Alex Clare "Too close"
My Mine "Hypnotic tango" re-add, and Italian TV un-privatized by pop demand 2022
Liquid "Sweet harmony" re-add, "Orlando dawn"
Gareth Emery ft Lucy Saunders "Sanctuary"
Stellar Project "Get up stand up" re-add July 2014
Sylver "The smile has left your eyes", "Skin", "Turn the tide" (cj stone mix re-added), "Why worry"
John Dahlback "We were gods" seemed a big spin on gym vidscreens at uk sports centers summer 2014
Lana Del Rey "Summertime sadness" cedric gervais mix got the online dance heavy rotations
Secret Society "We belong together" 80's miami -- extended club mix -- re-added June 2014
Gala "Freed from desire" re-add 2018 of eurodance hit by italo-american artist
29 Palms "Touch the sky"
Gianluca Motta "Not alone"
Plumb "In my arms" [b&b dance edit]


Previous items

DJ Encore "I see right through to you" and "Walking in the sky", Open your eyes" and here, "Falling" danish DJ creates some all-time trance pop keepers. remix of "I see" available via DJ Tandu
Kirsty Hawkshaw "Just be"
Mario Basanov "We are child of love"
Basto "Keep on rockin'"
The Touch [ft. Marcie] "Radio station"
EDX "Give it up for love"
Porter Robinson "Language"
Benny Benassi "Spaceship" edx remix
Adam F "When the rain is gone" heavy on bpm radio and others for 2012
Alesso & Dirty South "City of dreams"
Ellie Goulding "Lights" and heavy rotation bassnektar remix on "modern dance channel"
Ja Big "Deep & dope" deep house mix
Yamin feat. Marcie "Forward motion"
Mike De Ville & Amada "Mia amore mio" extended mix
Joe Manina "Tango" bn mix
Syn Cole Miami 82 kygo remix
Jay J & Chris Lum "Funky stuff, "Using you" irresistible primordial deep house grooves from sanfran / sandiego duo
Jol Cardwell & Lenny Fontana "Make it allright" richard earnshaw main mix
Errol Dunkley OK Fred actual scope single featured
Spark 7 "Amnesia" (uplifting version)
Web "Mornings"
Grace "Not over yet"
Smithmonger "Nobody gonna stop us" re-add
Ross Couch "Changing seasons"
Wolfsheim "I find you're gone"
Reina "No one's gonna change you"
Blank & Jones "Flaming june" [b&j's mix]
Solid Sleep "Club attack" compelling german instrumental from 2001, main club/danceradio play in 2002
UNU ft. Alexandra Ungureanu "Lumea viseaza"
Petersky "Amsterdam" [original mix] deep house club mixer
Mystery "All I ever wanted"
BRS "Outer space"
Aubrey "stand still"
M Factor "Mother" clubnation rotation
Body Shock "Mars plastic" trance 2001
Clokx "Clocks" re-add 2/2011 of ron van den beuken club interpretation, "Oddity"
Lovebirds "Out in the night"
Jebstone Boppman "Deep into music"
Louie Vega "Mozalounge" 12" mix
Younurican "Lunchia machete"
Marcus Knight "Dirty house music"
Qfx "Freedom"
Svenson & Gielen "Twisted"
Sacha Dive "Underground railroad" original mix, deep house
Kevin Yost "dreams of you" deep house club fave from sf (2nd track)
Robert Miles "Children", "Fable" both re-added May'13, "Landscape"
Edward "The Ghetto" original mix, dogglounge house staple
Kreo "Burn for you" club mix [click kreo for radio single
Messiah "Temple of dreams", "There is no law", "20,000 hardcore members" re-add 2018-Sept
Frankie Knuckles "The whistle song"
Diego Miranda "Ibiza for dreams"
DJ Lil'Cee "Everytime" (valentin mix)
DJ Antione "This time"
Mr Sam "split" (acy & fila club mix)
Signalrunners "Electric sheep (original)" and nitrous oxide mix
Tube & Berger "Straight ahead" made #1 on billboard dance chart, re-added after being erased
Alina "When you leave"
DJ Toxic "Secret melody" re-add
Supermode "Tell me why" re-add, yet again
Coca & Villa La noche"
Way out west "Apollo", "Tuesday maybe"
Bob Sinclair "Love generation"
Touch & Go "Straight to number one"
Allan Aldiss "Hacienda"
Alice Deejay "Better off alone", "No more lies", "The lonely one"
Erika "Relations" re-add, "I don't know"
Daniel Bedingfield "Gotta get thru this" re-add of uk garridge groove crossed over to mega hit
Junior Senior "Move your feet" Nov12 re-add of big 2003 uk/euro radio hit from denmark
X-pansions "Move your body"
Liquid Bass "Into the silence"
T2 "Heartbroken"
Freestylers "Don't stop" right speed this time, not plus 10
Minimalistix "Close cover" re-add
Digital Rockers "I believe" re-add
Cyndi Lauper "Into the nightlife" re-add
Agnes "Release me" re-add, crossed over the pond
ATB "Ecstasy", "Love will find you", "Fields of love" (feat. yorke), "You're not alone", "Let you go", "Believe in me", "Hold you" and here
Karen Overton "Your lovin' arms"
Milk Inc. "Forever", "Oceans apart", "The sun always shines on TV", "Walk on water", I don't care", "Living a lie" (castles in the sky mix) re-adds
Tiddey "Forgiven lies" re-add 2012
Damien S. [vocals Marcie Joy] "Love letters" re-add 2/2011
Sarina "Look at us now" re-add
Deep Dish "Flashdance", "Say hello", "Sacramento" re-add, "Dreams" re-added yet again plus "Extended mix", "Swallow me"
Galleon "One sign"
Diana Fox "Running on empty", "Sail away", "Where are you now" three dance radio staples
Mariah Carey "Touch my body" [Seamus Haji radio mix edit] re-add - trancified dance-radio interpretation
Two back in the day 80's kday-am redondo beach heavy rotation inde raps: Shawn Brown "Rappin' duke", Evasions "Wikka wrap" alan whicker probably not known to their audience
Ultra DJ's "Me & U"
Fedde Le Grand with Ida Corr "Let me think about it" 2007 club classic from dutch dj and producer
Interactive "Forever young", "extended" and csr house kid video most re-added Jan 2017; "Koma"
Frankie Smith "Double dutch bus"
Corona "Rhythm of the night" re-add 2/2011
Lolo "Teddybear's escape" another airwave gem, third re-add June2016
Sleeping pilots "Days" re-add, 2015 rotation on maxdance.co.uk
KWS "Please don't go" re-add
Michael Moog "That sound" single & extended
Planet Perfecto "Bullet in the gun" heavy 2000 rotation on juice fm brighton among others; spacey remix occasionally played on di.fm, see also JX
"DJ Icey "Searching" "A little bit louder", Make me feel good
Infinity "Can you hear me"
Enur "Calabria"
Energy 52 "Cafe del Mar", "nalin et kane mix" re-add of balaeric classico from hooj choons label
Amber "Color of love", "This is your night" re-add
Ken Lazlo "Hey hey guy" 80's italo disco, live version
Dirty old Ann "Turn me on"
Robbie Rivera/Keylime " Float away" 2006 experience,"Girlfriend"
Watergate "Heart of Asia"
Angel City "Love me right" re-added, and "Touch me" two uk dance anthems, re-added
Armin van Buuren "In and out of love" [vocal: Sharon den adel], "Burned with desire", "Yet another day", "Shivers", Intricacy"
Cultivate "Broken pieces"
Roberta Childs "Dreams" better quality added 2018
Marc van Linden "Forbidden love", "Gentle pleasure" soma-fm "the trip" channel
Thomas Bronzwaer Certitude, "True to trance" (Sept 2004) big sky, hot desert, broad soundscapes including "Sander Van Doorn" "Dark roast" and Arizona "time barrier"
LFO "LFO"
De'Lacy "Hidewaway" house classic constantly deleted
UltraBEAT "Elysium"
Patrice Rushen "Forget me nots"
Tuomas J "Skyline" as played on jenny fm
Tony di Bart "The real thing"
Londonbeat "I've been thinking about you" 2nd re-add 2021 and here
Sia "The girl you lost to cocaine" Stonebridge mix
Laid Back "Baker man" & official vid, "Play it straight" and here (erased), "Sunshine reggae", "High society girl" [re-add 6/2011], "long" version
Craig David "Hot stuff"
Kim Appleby "High" 2007 corker avail via beatport
N-Trance "Forever", "Set you free" re-add
Miguel Migs "So Far"
Fawni "Chasing Cars"
Bitter:sweet "Dirty laundry"
Tukan "Light a rainbow" and Tiesto "green court mix" Danish trance essential
David Tavare/Underdog Project "Remember [summmer love], "Hot summer night"
Taxi Doll "Waiting" josh harris remix
Juliet "Avalon"
Jj Flores & Steve Smooth "Being in love"
Velvet "China in your hands" re-add of eurodance rarity
CJ Stone "Into the sea", "The sun goes down (sunrise vocal)" single video clip "here", "Shining star" cult trancer from cologne/koln creates sublime euphoric soundscapes, and many quality remixes for other artists
Da Buzz "I wanna be free", "Wanna be with me" , "Alive", trance pop gems from swedish outfit
Xavier "work that sucka" urban funk re-add 9/12
Lee Cabrera "I watch you"
Ercola "Deep at night"
Renee Stakey "Lips of an Angel" (Josh Harris remix)
Ralph Fridge "Mystery"
Paul Van Dyk "Nothing but you", "For an angel", "Crush", "Let go", paul van dyk's Instrumental club mix [not this one] played on soma fm's tags trance
Robyn "Can you handle me"
Chris Lake "Changes", "Carry me away" (with emma hewitt) house maestro
Ben Macklin "Feel together"
Laurent Wolf "Calinda"
Airwave "Save me"
DJ Bailey "Jungle Ragga Massive"
Gat Decor "Passion" (original mix / club version) re-add 2021
Anastacia "Sick and tired"
Olive "You're not alone"
Frankie J "Obsession"
Tillman Uhrmacher "On the run" former spin on clubnetradio.com, re-add 8/11
Trance "energy 2007"
Mario Let me love you [sllash house mix]
Maria "Let me feel your love"
d:Fuse "Bodyshock", "Everything with you"
Sonique "It feels so good" re-added, and "Sky"
Styles & Breeze "You're Shining" still spun on jenny fm
Delerium "Silence" [airscape mix, where available], "Truly" (signum club mix), "After all"
Hampenberg "Don't lie to me" and "here" and best of all "here" 2002 club 12" originally on vale music label
Mike Bordes "Adrenalin mix" 2009
Plummet "Damaged"
Lange "Drifting away", and "here", "Follow me", "Don't think it feel it", "We are lucky people"
Uniting Nations "You and me", "Out of touch"
Hemstock & Jennings "Santiago"
Noemi "In my dreams", "When angels kiss"
Mauro Picotto "Komodo", "Proximus"
4 Strings "Diving" and "totp europe", "Let it rain" & "totp holland" performance, "Until you love me", and bbc tv TOTP early 2002 performance of "Take me away" (better TOTP version here re-added yet again april 2014), and part of a mix
Chemical Brothers "Star Guitar"
N-Dubz "Say it's over"
DT8 "Destination" re-add 11/11 and "Winter" Vocal trance classic featuring roxanne wilde (1), andrea britton (2)
PPK "Reload" and "Resurrection"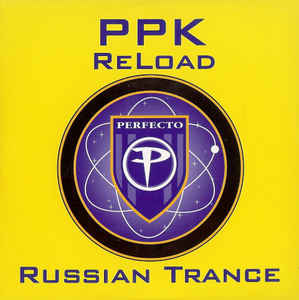 Wamdue Project "King of my castle"
Parka featuring Anna Basel "Momenetarily gone" played on vocal trancel channel di-fm
Orion "Eternity" and "See me here"
Ivan Gough "In my mind"
Baltic "Back where I belong"
Giants nest "Must have forgotten"
DJ Breeza "Fly on the wings of love"
Wesley Clarke "It'll be ok"
Nalin & Kane "Cruisin' (beachball again)"
Martin Solveig "Rocking music" re-add 11/11
Juergen Vries "Take my hand"
The Quest "Trying to get out"
Zero "Bania u cygana" beach banger
Sterbinzsky & Tranzident "Gates of open mind"
Sash! "Ecuador", "The Trip", "I believe"
Lucas Prata "Let's get it on" staple groove on the global energy radio front
Grace McAteer "If you want someone" (remix)
Marc Aurel "Running" re-add 2016, "Sound of love"
Acen "Close your eyes"
Lady GaGa "Let's dance" hccr danceradio mix edit
DJ Sammy "Heaven" & "@ Viva interaktiv", "Sunlight" two global successes for this trance-popper
Frou Frou "Breathe in", "Must be dreaming" (k-klass mix) re-add march 2017hypnotic groove, former power play on music one
Global DJs "San Francisco" re-add 1/12
Minimalistix "Close cover" trance classic still played on powershout.com
Sophie Ellis Bextor "Murder on the dancefloor" re-add 2021-3, "Get over you"
Spiller "Groovejet" re-add 8/11
Sister Bliss "Deliver me"
Yello "Rhythm divine" swiss duo, re-add 2019
Funky Green Dogs "Burning up" slow, deep early 90s house classic
Aubrey "Stand still"
Conjure One "Sleep" (ian van dahl remix)
Javah "One by one"
David Guetta "Just a little more love" especially the wally lopez mix
Lunik "Waiting"
Solid Base "Fantasy"
Sasha "Expander"
Susan Cadogan "Hurt so good"
Ken Boothe "Everything I own" on totp
The Emissary "Anathema"
Haim Forever" moroder danceradio remix
DJ Tiesto "Walking on clouds"; "Magik 6" (mix flight), "In the mix at sputnik intensiv station" (mix flight), "Elements of life"
Rob D [Rob Dougan] "Clubbed to death"
Solitaire "I like love" aka lewis deane. spoken word part by beth wild - sung vocals are from 'I like love' by norma jean wright, from the album 'norma jean'. props keith jones for info
Leftfield "Fanfare of life"
Pulsedriver "Time"
Cardian "Nocturne 3" as played on sf's soma-fm's the trip formerly tag's trance channel
Sunfire Ltd "End of time" seriously mindbending
Tsushima Masaki "Crystal Tokyo" (mix flight) aired di-fm around 2003
Above & Beyond "Far from in love"
Faithless "I want more"
Black Box "Everybody everybody"
Killers "Mr Brightside"
Freemasons "Love on my mind" re-add 7/2011, "Watchin"
Soul II Soul "Keep on movin'"
Scam/Freestylers "Put up your hands"
Instinctive "Ocean of freedom"
Agnelli & Nelson "Everyday", "el Nino", "Holding on to nothing" (ultra mix), video single
Jiva "Strange dimensions" as played on wherever radio
Pierre Ravan "Divine energy"
Paul Oakenfold "Southern sun" defining med classic, especially the tiesto "summerbreeze" remix
Moby "Disco lies" "Go"
Rip Groove speed garage/house "mix"
Gigi D'Agostino "I'll fly with you", "Only you can make me stay"
When In Rome "The Promise", "Heaven knows" and dance mix, "Sight of your tears" global 80s smash hit from manchester uk duo and other WIR gems
Dee MarK "Supernova" fog area
Terraformer "Won't forget these days"
Rollergirl "Love you more" still spun on tag's trance trip, soma fm, sf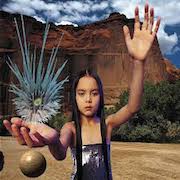 Sun Decade "I'm alone"
Ron van den Beuken "Keep on movin'", Find a way, "Timeless" 'keep on' compelling late 2003 ibiza trance. RVDB also the man behind clokx
Human Evolution "Project Magenta (giant leap for mankind mix)"
Scott Bond "Gatecrasher: Resident Transmission", "Made in England (Dec 2003)" edition (mix flight)
Project C "Phase 3: Broken Progression" (mix flight)
Sunscreem vs Push "Please save me" (vocal mix)
Jenn Cuneta "Come rain come shine"
Natasha Bedingfield "These words"
Future Sound of London "Papua New Guinea" [cover art pic] re-add
Chicane "Autumn tactics", "Summer tactics", "Saltwater" 3rd re-add Dec 2015, & here, "Love on the run" re-add 2017, "Don't give it up" re-add June 2019, "Strong in love", "Offshore", "Going deep" lots re-added around 8/2012
ørjan nilsen "So long radio"
La Rissa "Jay and Jane"
Foggy "Come into my dreams"
Roc Project "Deja vu", "Never" (dance radio single), "remix"
Deepest Blue "Deepest blue", "Give it away (remix)" UK based duo included joel edwards, former massive attack collaborator
Ondina "Summer of love"
Melanie C "I turn to you"
K7 "Airwave"
DJ Casper [Mr C the slide man] "Cha cha slide" re-add
Cooper "I believe in love"
Animedreamer "Trance mix three"
Sun Project "Solitude"
Neo Cortex "Elements", "Believe", "Don't you"
Karen Ramirez "Looking for love"
The Source f/t Candi Staton "You got the love" remix of 1990 monster: massive-attack like rendition
Perpetuous Dreamer "Sound of goodbye"
Tenth & Parker "Rollin' like thunder"
St Germain "Walk so lonely" down home blues meets minimalist house = funky
Sandy B "Make the world go round"
DJ Dean "It's a dream" re-added many times
Solar Stone "7 Cities" and "Solarcoaster"
Mareeko "More"
DJ Dawn "September 2002"
Edgar V "Nocturnal Sessions (Sept 2004)" featured Powershout mix
Vincent Stormfield "Sweet harmony"
Abigail "You set me free" club anthem from summer 2001. "gorgeous song, even for non-clubbers. wonderful, truly emotional voice." -- feedback at 93.1 south florida
Underworld "Mo Move"
Hannah-Rose "Dreaming"
Madelyn "Beautiful child"
Dido "Stoned" (deep dish mix)
Des Mitchell "The Dance"
Hooverphonic "The world is mine" became theme music for sky tv's cult show "mile high" also aired on bbc america
Full Intention "I'll Be Waiting"
Rank 1 "Airwave" and "live" and at "trance energy 07", "Breathe" airwave breathe remains essential
Beber & Tamra "Traveling On"
DJ Scott Project "Future is now"
BT "Dreaming", "Simply being loved (somnabulist)"
September "Cry for you"
2-4 Grooves "Like the way I do"
Steffano Di Battista "Doo Uap"
Oblik "Restless" uk 2002 prog trance
Jan Johnston "Am I on pause" as featured on jenny.fm
Greg Churchill "Body slander" re-add, "Shock rocket"
Atlantic 12 "Another reason" trancey instrumental still aired on di.fm
Kyau vs Albert "Velvet morning" a deserved staple on di's vocal trance channel
Dirty Vegas "Days go by", "Ghosts"
Solu Music "Fade" re-add 11/11
Edvika "Once in a lifetime" re-add 11/11
DJ Energy & Tatana "End of time"
DJ Tatana "Energy 01", "Moments" draws on cj stone, tillman uhrmacher, ralphie b. and other euphorics
Ernesto V Bastian Darkside of the moon
The Mystery "The Mystery"
Tyrell Corporation "The bottle" and the word version excerpt of rare 12" version avail on amazon digital download, "You're not here", "Dope"
Mann "Riders on the storm" re-add 2013

Reflekt "Need to feel loved"
Arty & BT feat. Nadia Ali "Must be the love" remix
iiO [ii0] "Rapture (tastes so sweet)" plus remix from armin van b., "At the end", "Smooth"
Layo & Bushwacka "Love Story", "Deep south" two corkers
Jupiter prime "Secrets of life" thanks haijet for the upload
Ian Van Dahl "Reason", "Castles in the sky" club mix of single, original; "Will I" dee dee remix; "Try" re-add Dec 2016, "Secret love", "Believe", "I can't let you go", "Where are you now" re-add aug 2016, "Inspiration", "Movin on", "My own", Ace - the remixes
Oxygen "Am I on your mind"
Trinity X "Forever" kenny hayes remix trio pictured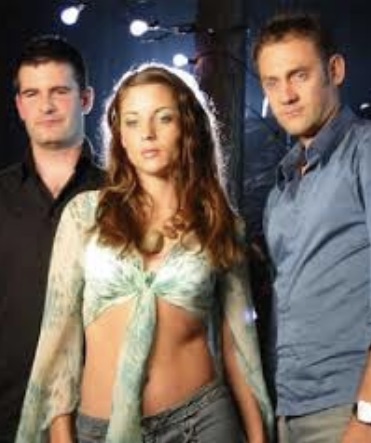 AK Project "Forever" kenny hayes remix
Firewall "Sincere (pulser mix)" re-add
Carl Kennedy with Roachford "Ride the storm"from 2007, re-added 2014
Haddaway "What is love" euro-mix
Chakra "Doors" re-add Nov 2010
Peran [van Dijk] "Good time", "We want to be free" re-add 3/2012
Zero 7 "Destiny", "In the waiting line", "I have seen"
Mario Lopez "Blind" (villa sunstar mix), "video single" version
Sphere "Gravi tech"
N-Joi "Anthem" "live"
Longclawz "All your base are belong to us"
Sonz of a loop de loop era "Far out" re-add 2022-1
Theresa Owens "Wicked games "(m. mig remix) link added dec 2018
DJ Shoe "Vocal Desires" (mix set series)" sublime. featured occasionally on di-fm
C&C Music Factory "Pride (a deeper love)"
La Bouche "In your life", "Sweet dreams"
LMC vs U2 "Take me to the clouds above"
DJ Gemini "Stay in love"
Hyper Go Go "High" anthemic electronica classic [version round my way], also here and the best: original mix
Ben Gold "Fall with me" re-add trance flashback
Probspot "Midnight"
Divine Inspiration "The Way" re-add, and totp appearance
Orbital "Chime", "The Box" re-add, "Frenetic", "One perfect sunrise" pioneering UK electronica
Robert Owens "I'll be your friend"
Lo Fidelity Allstars "Sleeping faster"
Matt Lock "Nu-classix mix" (mix flight)
Project Medusa vs Exor "Moonshine"
Kareema "Cool your engines"
Weekend Players "Into The Sun", "21st Century" re-add 11/11
Deep Orbit "Air"
Shelley "I will follow"
Angel One "Invincible"
The Untamed "Innocent child"
Sound Factory 2000 "Moonriver (Return to paradise)"
Doc Martin "fabric10"
Ascension "For a lifetime"
Alvvays "Party police"
Aurelia "When the night is falling" (Canarias 2001 mix)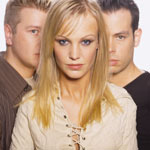 Lasgo "All night long" former bpm.fm fave, "Out of my mind", "Something", "Alone" re-add, "Pray", "Lying", "Surrender" belgian outfit lasgo (pic) - permanent fixtures on dance radio worldwide
M&M Project "Sometimes it hurts"
X Odus + Xan "I'm in love again"
Xan "For you"
Coast to Coast "Home" re-add Dec 2018
Circ "Destroy she said" re-add flashback remix
Kay Cee "Escape", "I feel you" deleted constantly, thnx u-tub
DJ Valium "Bring the beat back" re-add 9/11, Doin' it again", "(I recall the) Spirit of yesterday" re-add 12/12, "Let's all chant" cover of m. zager band, eurobeat faves
DJ Antenna "Ibiza promotions presents...." as heard on jenny fm
Wendy Phillips "Stay" u-tube added here 2021-11
DJ Tomcraft "Silence" "Loneliness"
Oceanlab "Sky falls down", "Satellite", "On a good day" as heard on quake fm, "Clear blue water" justine suissa, later to grace armin van buuren's "burned with desire" on vocals
(club mix) powershout.com underground anthem
Shaft "Sway (mucho mambo)"
Brandy "Full moon" (full intention mix)
Solid Sessions "Janeiro" played by DI-fm mixers
Melanie C "I turn to you"
Infected Mushroom "Montoya"
J&R Project "Keep it up"
Massive Attack "Unfinished sympathy" re-add 2016, "Protection" video, "Safe from harm", "Live with me" legendary ambient/downtempo bristol uk project
Tiefschwarz feat. Tracey Thorn "Damage" (NYC mixx)
Michael Gray "Somewhere beyond" I love Ibiza
Sven van Krachten "Let love decide"
DJ Portal "Insomnia"
DJ Luca "I found peace"
Jam & Spoon "Right in the night"
Alicia "Hasta la vista" (Turner & Indygo remix) nice mix dodgy footage
Freestyle
Voice in fashion "Only in the night"
Rockell "In a dream" re-add Jan 2011
Timmy T "One more try" 80's freestyle ballad, and "Time after time" danceradio freestyle staple [re-add], from central Californian dude, both re-added after constant u-tube erasure
Pretty Poison "Catch me I'm falling" freestysle release that became big hit on virgin america label
Company B "Fascinated" club hit from 80's miami freestyle scene [live in NYC], later nicely covered circa 2005 by suzanne palmer constantly re-added
Chris & Alexia Phillips "Always thinking of you", "Close your eyes"
Lil Suzie "Take me in your arms" re-add 08/2020
Stevie B "In your eyes"
Noel "Silent morning"


Eurobeat: Eurodance, Europop:



Valerie Dore "The night"
Camouflage "Heaven I want you" 80's euro flashback
Hurricanes "Only one night"
General Base "Poison"
Clock "Keep the fires burning" german label Zyx 90's eurodance
E-Type "True believer", "Set the world on fire" and "This is the way"
Jessica Jay "Casablanca", "Chilly cha cha" eurodance
D-Bomb "O Tak O Yeah"
Fresh System "You and me (together again)" euro-dance reggae
Shazam "No guarantee"
Margarita "Coconut dancing" re-add 2022
Lady Violet "Calling your name"
Tony Esposito Kalimba de luna re-add 10/11
DJ Splash "So irresistable"
Bobby Summer "Yaba yaba"
E-rotic "Big max", "Angel's night" re-add 2017
Nicole Brand "Remember me"
Captain hollywood project "More and more" & here, eurodance classics from german club outfit re-added many times, + "cover" by Real Culture, "The way love is", "Only with you" 2020 re-add
Snap "Rhythm is a dancer" eurodance re-add, update
Mr President "Coco jambo"
Cyclone Tracy (German dude steve baltes) "Piano in trance" re-add
Scotch "Disco band"
DJ Mangoo "Eurodancer"
ATC "All around the world" "totp-de", "Why oh why", "Call on me", "I'm in heaven"
Jeanne Pierre "If the kids are united"
Laura Pausini "I surrender" mike rizzo dance radio remix edit, "If that's love" two major danceradio hits
Idp featuring Nana "Spirit of the night"
Matrix "Piece of your heart" re-add 8/11
Me and My "Loving you", "Dub I dub" re-add 9/11
Blue System "Baby jealousy" "Sorry little Sarah" , "Only with you"


Sheila & B Devotion (pictured) back on u-tube for now "Spacer" HD
Passion Fruit "Rigga digga ding dong song" "Bongo man"
Modjo "Lady" modern dance classic from french act, official label upload
Real McCoy "Another night" re-add 2017, "Run away"
Scooter "Logical song" re-add
Chimera "Show me heaven"
Goombay Dance Band "Sun of Jamaica" re-add 2020
Jessy "Look at me now"
Masterboy "Show me colours" re-add, "I need a lover"
Rednex "Cotton eye joe"
Odette Ravage "Rhythm is a melody" re-added many times
Dragana "Up and down"
Modern Talking "You're my heart, you're my soul", "You're not alone", "Don't worry"
Alizee [pictured right] "Jen ai mairee"

Venga Boys "Going to Ibiza"
DJ Volume "(I recall the) Spirit of yesterday"
Urban Cookie Collective "The key, the secret"
Angelica "What if"
Antique "Dynata dynata" re-add feb 2011, again 2019
Vertical Vibe "Only you" re-add 2020
Urbano "Love me tonight"
Becca "You make me feel"
Baltimora "Tarzan boy"
Supermax "It ain't easy", "Love machine" re-add 2021<!-http://www.youtube.com/watch?v=9FlF_apwAyg-->
Sir Ivan "San Francisco"
Royal Gigolos California dreamin'"
Boney M "Daddy Cool", "Belfast" re-add
Comico Base "Chico's dream (living in a foreign land)"
Bad Boys Blue A world without you michelle", "Hold you in my arms"


Milky "Just the way you are", "Be my world" and "extended mix"
Ace of Base "The Sign", "Don't stop"
X-perience "My life goes on"
The Magician "Sunlight" 2015
Satin Jackets + Panama "Move on" 2022
Pretty Lights "Finally moving" 2009
Stardust "Music sounds better with you" constantly re-adding, now 2023
"This is my house"
Miko Mission "Two for love", "How old are you"
Silver Pozzoli "Around my dream"
Master Blaster "How old are you" (cover) @ eurotrance "club rotation"
Solid Base "Love"
Cocobongo "Burning sunshine"
t42 "Find time"
Eiffel 65 "I'm blue" re-add 8/28
Paps N Skar "Mon amour" re-add, "Get it on"
Pharao "Temple of love" re-add, "Secrets of your life" fave DI-FM classic euro track
Woody "You got that vibe"
Bloodhound Gang Bad touch
Flip 'n Fill "Shooting star"
Voodoo & Serano "Give me the power"
Aqua "Barbie girl", "Candyman"
Virus "Ty Menya Ne Ischa"
In-grid "You promised me" re-add 10/11, English version, totp-de
Spagna "Call me"
Double X Voice "Everybody get up" re-adds 8/2012,5/2019
Culture Beat "Mr Vain"
60's - 90's:



The Sweet "Blockbuster"
Manfred Mann "I wanna be rich" flashback uk cult B side
Choir "It's cold outside"
Orions "wah Watusi"
Bingo "Can't get enough" spin from the 70s
Talk Talk "It's my life" re-add, "Life's what you make it" from RAI TV, Italy
Ram jam "Black betty" listener: "i like how these songs have such a deep message"
Chilliwack "My girl [gone gone gone]"
Adam & the Ants "Playboy" quake-fm, san francisco rock of the 80's era
Change "Searching"
Music machine "The people in me" 1967
David Bowie "Rebel rebel"
East of Eden "From this world" live105/SanFrancisco 80's play, "Still you stay"
Chris Farlowe "Out of time"
1-2-3 "Runaway" heavy rotation on kpop sacramento
Venetians "Bitter tears"
Flowerpot Men "Let's go to San Francisco"
Roaring Boys "House of Stone"
New Musik "Division", "Living by numbers", "Sanctuary", "World of water", "Aquí viene la gente" re-add Apr 2019, "Changing minds", "Train on twisted tracks", "...Carving knife" flashbacks to english synth-pop from the 70's; twisted tracks re-added Aug 2014
Suicide "Dream baby dream" 80's us college radio, original source, "Cheree" re-add '22
Mondo Rock "Come said the boy" aussie act
Quantum Jump "The lone ranger"
Shag [Jonathan King] "Loop di love" and "europop" version
Imagination "Just an illusion"
Dear Enemy "The good life" re-add 2017
"Concrete Blonde" "Someday" retro-rock re-add
Madleen Kane "Playing for time"
Chris Andrews "Yesterday Man" re-add, "Pretty Belinda", "medley"
Manhattans "Shining star"
Jigsaw "Sky high"re-add
Serge Gainsbourg & Jane Birkin "Je t'aime moi non plus"
Smokie "Living next door to Alice"
Fiction Factory Feels like heaven" re-add
Dope lemon "Stonecutters"
Light of the world "London town" re-add Sept 13
Michael Zager Band "Let's all chant" and ministry of sound eurodance update
China Crisis "Wishful thinking", "Arizona sky", "The understudy"
Bryan Ferry Mamouna"
Lakeside "Fantastic voyage" re-add 8/11, hit from the KFRC san francisco AM radio era
Frida "Something's going on" re-add 8/12
Red Box "For America"
Freddie McCoy "Peas n rice"
The Lords "Poor Boy"
Alvin Stardust "My coo ca choo"
Prep MC "Your love" miami freestyle version of Outfield hit
Ronettes "Be my baby"
The Korgis "If I had you", "Everbody's got to learn sometime"
Walter Egan "Magnet & steel"
The Rubettes "Sugar baby love" re-add 2/2011, german tv, Juke Box Jive "Tonight"
Zombies "Time of the season"
Flamin' Groovies "Shake some action" (album), UK single (orig. radio promo) version, "I can't hide"
The Equals "Baby come back", medley, "Hold me closer" re-add 2020-1
Shakatak "Nightbirds" re-add 1/2014
Small Faces "Sha la la la lee", "Hey girl", "All or nothing"
Sniff 'n The Tears "Driver's seat" US road trip, cult footage re-added 4.2m times
Cookie & the cupcakes "Betty & dupree"
Tobi Legend "Time will pass you by"
Egyptian lover "Freak-a-holic"
Comsat Angels "Falling"
Troggs "With a girl like you"
"Whistling Jock Strap"
Rutles "Cheese & Onions", Rutles "With a girl like you"
Fountainhead "Someone like you"
NFAD New fast automatic daffodils "All over my face" live
Clips
Padel
"Dubstep robot dancing" re-add 2020
"Richard & Judy" re-add