Spurs fail to make Europe at all - lots of different views about that, but if you can't get into one of the top two Euro competitions is the Conference just a huge distraction and drawback for the club? Short answer: yes, even if it means losing one avenue of boasting a trophy. It's not worth the aggro and would likely end in tears.
Preview vs Leeds: Spurs could technically wind up with a Europa league spot but more likely will end up competing in a play-off for a Euro Conference spot or no Europe at all. This BBC article goes into more detail. There's a lot to be said for the argument that a less cluttered season focusing on domestic success is the preferred scenario -- just for a season.
Check back for the build up, then in-match and reactions, to our last match of this campaign.
Meanwhile, Matt Hayes talks about Arne Slot moving into pole position for the N17 hot seat.
All matches on Sunday played simultaneously so this really makes it an exciting / nerve racking relegation showdown where it's all on the line for Everton, Leicester and Leeds. Two out of three of those will face what borders on a club catastrophe, such are the financial and footballing repercussions, especially in the 'modern game' where the rich get richer, the poor get poorer, and what used to be fans are now largely international eyeballs of overseas consumers searching for the product that enhances their lifestyle and fits their viewing budget, given the myriad of fragmented options, leagues, and packages floating aroung in a chaotic new digital media world.
It puts our situation in perspective when you see a manic depressive fan like this sitting in front of his US apartment style patio blinds ranting despondently in a Leeds accent.
Meanwhile, in the corresponding match last season in Feb 2022 Spurs enjoyed a convincing 4-nil away win, admittedly against a side that was bereft of confidence and couldn't even score when it was handed to them on a plate.
NBC/USA Highlights; THFC official match reaction.
Kane and Son were back in form and reigned as the supreme attacking duo in English football currently, Winks & Hojbjerg shone again [thanks Leeds!], even Docherty was solid [+ scored and assisted]. Ben Davies made a memorable "save" sprinting back to foil a dillying Stuart Dallas, who for a second had an open goal until our Welsh international defender blocked the Irishman and prevented Leeds getting on the scoresheet. Both sides went for it. Spurs had more possession - even as the away side. Above all, a team performance and, amazingly, after a few minutes of even play the London side took control and never loosened their grip on the game.
Tottenham manager Antonio Conte's posture between the previous loss at Burnley and this visit to Elland Road seemed to work like a treat - "OK guys, I'm at my wits end trying to make things happen with Spurs - it's over to you lads - you go out there and prove me wrong. It's all yours."
But again, it has to be said, Bielsa's trademark style currently imprinted on Yorkshire's biggest and best supported club was the perfect side for Spurs to meet - if they were to respond to their manager successfully - and, as it turned out, to win emphatically.
Despite the old school rivalry between the two most famous white shirted sides the British Isles has ever produced, a rivalry which occasionally got out of hand on the terraces of yesteryear, I hoped they would stay up. [Note for this 22/23 season: my main survival hope is that Everton stay up, as mostly supporting the blue sides of cities as opposed to the red sides - in this case Liverpool FC who also broke the unspoken rule and used the city name for themselves after kicking Everton out of their original ground.
Back to last season and all credit to the Leeds fans, though. How many other "big" sides' fans will applaud their players off the pitch, dejected though they all were, rather than booing and jeering. They don't forget what their manager has done to get them back into the top flight. But now they're fighting for their lives to stay there, and there's a looming possibility of one or more of England's most legendary clubs - Leeds and/or Everton - taking a massive fall into the second tier [just like this season then].
Let's see what happens this time out at Elland Road. Let's finish on a high, Spurs, and let the Euro chips fall where they may.
---
League match
Diabolical
Bring in Arne



May 20, 2023 (Ssn 2022/3)
Tottenham Hotspur 1
Brentford 3
Tot.Hot Stadium, London
US live TV:USA. Stream:Fubo,DTV, Sling.
Reactions incoming... to this dismal end of the season. The off season should prove more entertaining than most of what's gone on before. This club needs work. It's become famous recently for the very reason that it's not working. Some lovely goals, though. Shame they mostly went into Tottenham's net!
Arne Slot... would be a really interesting move in this neck of the woods where you've got a Lilywhites faithful scrapping with a Rotterdam born and bred Feyenoord fanatic. Bring in Slot.
Our away match to them earlier this season... in December saw Spurs being Spursy and going down two goals and leaving the buzzing hosts seemingly on the home straight for all three points by the 55th minute. Then, ten minutes after going those two goals down, Kane pulled one back (as he does) and 6 mins later, with about 18 mins of regular time remaining, Hojbjerg leveled the score.
At least this was being Spursy the right way round, leaving the club's visit to Brentford on a rising, as opposed to a flat, note.
Well, as we said about the same fixture last time, it's "almost kick off time" for the penultimate Tottenham Hotspur league match of the season, and fond home farewell for this campaign. And, after that, off to Leeds for the last away trip.
---
Underwhelming

Late THFC pen
not enough



Full time
Sat, May 13, 2023
Aston Villa 2
Tottenham Hotspur 1

Surely a significant blow to Ryan Mason's chances of being permanent manager. Spurs right now look about median Premier level. Where does it go from here? Two more games to go this season. Brentford home next.

"Well, there's another 95+ minutes of my life I'm never getting back. Now just hoping it's 8th rather than ECL." -- Mikey10, Glory glory.

"Villa are a good team and this was a tricky match, but the nature of how the game played out was just super dispiriting." -- Cartilage free captain.

Final Score. Spurs had five attempts on goal.

With seconds to go, Son had a second would-be goal disallowed for offside, this time way offside. It's all over. Villa win.

Harry Kane penalty gets one back for Spurs with only stoppage time remaining.

One Villa goal in each half. As always at Villa, the traveling Tottenham support is persistently vocal, or at least was until the 2nd goal, now it's Villa in full song, as the THFC lads on the field can't make it happen.
In the corresponding match last season Spurs romped to a four goal away victory at Villa Park with a hat trick from Son Heung-min.
Check back for updates and reactions. Check back for updates and reactions. Check back for updates and reactions. Check back for updates and reactions.
---
League match
Spurs 1 Palace 0
Kane header



May 06, 2023 (Ssn 2022/3).
TH Stadium. Final score.
Tottenham Hotspur 1
Crystal Palace 0
US live: Net: Peacock
More Reactions: Visiting fan reaction on cpfc.org: "They are always ******* shite but somehow always get 1 pissing shot that goes in."
So far it seems the nod goes to Cristian Romero as man of the match. He did seem suddenly very mature in this game, sorting out flashpoint situations, confident, making the difference when it counted and even hitting the woodwork for good measure.
What if we say he shares the award with Harry Kane... this is the guy to make a difference at both ends. As The Guardian points out - THFC will sorely miss his game changing presence if he moves elsewhere next season. The goal also notched up another record, this time Harry takes over from Wayne Rooney the honor of scoring the 2nd most goals in the premier league.
For Spurs, it was an agricultural win but also both a recent rare clean sheet and victory respectively. Perhaps nobody welcomed this more than caretaker Ryan Mason, he needed a win under his belt, as did the club, including the supporters. No refunds this time!
One fan at Spurs Community speculated that our caretaker manager might be the right man for Palace if Roy decides to retire. Hodgson himself has steered Palace to safety, BBC Football reminding us that he's "suffered just his second loss in seven games."
Reactions: The host's loss at Liverpool in that gargantuan showdown was and is still fresh on everybody's minds, coming back from 3 down only to give away a fourth and deciding goal. This seemed a welcome anti-climax. Sometimes slugging out a one-nil win is what the doctor ordered.
Harry Kane headed Tottenham ahead in first half stoppage time. Tottenham Hotspur beat Crystal Palace 1:0.
2nd half: Spurs set to achieve a workmanlike win with almost no drama but plenty of physical knocks.
First half: Harry Kane interacts with Pedro Porro and heads Tottenham ahead in first half stoppage time.
---
Spursy twice
Spurs nab 3 back, but...
April 30, 2023 (Ssn 2022/23) FINAL SCORE



Liverpool 4
Tottenham Hotspur 3


Chris Cowlin + guest panel reactions. LWOS panel reactions.

Full time. Incredibly, after getting level at 3:3 with a perfectly delivered Son free kick to set up a deleriously celebrated Richarlison equalizer with just moments left on the clock, Spursy happened twice in this game, after all the work to come back, the visitors threw it away by gifting Liverpool a last second injury time fourth goal to win it at 4:3. Poor Richarlison, scores his first THFC premier league goal only to suffer the value of that equalizer negated within seconds.

Earlier in the second half: Dramatic comeback now being taken seriously as Spurs pulled back a second goal with Son on the scoresheet.

THFC find top gear and start battering the Liverpool goal, hitting the post twice and demanding a fingertip save. This is allowing 'Pool to break back, but for now, Spurs showing what they can do again, and no longer getting dismantled.

Second half. Spurs start slow again. Robbie Savage, BBC football: "These Spurs players may as well get a standing order to pay the fans."

Half time. HT: Liv 3:1 Tot. First half: Spurs went 3 down within 15 mins, pulled one back.

Harry gets one back. The revival is on! Quality assist, from Perisic, who himself received a fantastic feed. We can still turn on the magic, but allowing opponents up to three or five goals lead makes life difficult.

Spurs had a shot, great ball by Kane to Son whose shot is foiled.

Credit to the visiting fans who keep on singing, while others have thrown scarves towards the pitch before making their way to the exits. Liverpool fans eerily quiet as if THFC might get 4 back. Unlikely to be honest.

Penalty makes it #3. Good thing we cannot mathematically be relegated. On that note, congrats to Orient on their promotion and winning the League Two title, celebrating by promptly getting thrashed at home 0:3 by Stockport County.

There's always Palace at home (next) when the going gets tough. Only problem, CPFC are a good side playing well, having just disposed of West Ham and moving above Chelsea at the time of writing.

Hard to keep up with the speed of the goals going into Tottenham's net. Yikes. This could make Newcastle look like glory times!

More reactions coming up as per usual as Tottenham Hotspur visited Liverpool for a scintillating match that nobody could have predicted after the diabolical Spurs (non) start.
---
Premier league
In Ryan we trust
Pulsating Spurs 2nd half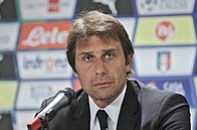 "Nuno & me flopped.
Good luck Ryan.
You'll need it."
Cheers, Antonio


Tottenham Hotspur 2 Manchester United 2
US: Peacock (web). Rob Noxious. NBC highlights

Reactions: Sentence of the week goes to The Guardian's Jonathan Liew: "Tottenham's team began the game with all the vigour and red-blooded passion of 11 men who had been randomly selected for jury duty." Maybe soon A.I. will be as brilliant as this, but if it is, the likes of Liew will need compensation for having their brilliance absorbed and regurgitated by the Big Blue of Borg.

TheSpur: Eyes glued to the action in this often mesmerizing battle, culminating in an amazing comeback. Has Ryan stabilized a team in chaos under Stellini, and before him the in absentia Conte? Either way, Mason made some good decisions and we saw that many of the players are fighting to turn the tide.

Second Half: Oh wow, the Harry and Sonny partnership is back, with the England star providing the South Korean with the chance and this time the tireless Heung-min makes no mistake. The ground erupts. Props to, I think it was Cristian Romero, who wasted zero seconds to set up the move that allowed the Kane-Son duo to work their magic.

Spurs could now be at least 3:2 ahead, maybe four-two, seriously, if some golden plum chances created by some quality play had been finished. Way better from Spurs second half.

Levy out banner unfurled and draped over the barrier behind the Park lane goal as Kane feeds Son but narrowly wide. So close to an equalizer. So close.

Spur fave Kulu on. At the same time ex-Spur hero Christian Eriksen gets an ovation from the Tottenham crowd as he's also subbed (out) at the same interval.

What an effing goal for Pedro Porro, who, since his earlier error, has been oozing confidence. What an outstep belter this was. Phenomenal. United's Fernandes almost equalize moments later. Sensational second half football match so far.

First Half: 2nd goal for Man Utd. Spurs offensive effort foiled, and a long ball to Marcus Radford who slams it into the net.

Spurs deputy keeper Forster making some solid saves. Richarlison looks like his struggling Everton teammates at the moment -- all sapped of confidence. He's a wandering shadow.

30th minute. From a corner, an excellent header by Perisic demanded a top notch save from MUFC keeper De Gea.

Within a few minutes Manure get an early goal. Porous Porro could use a plumber as United's Sancho suddenly finds his form on the day he plays Spurs -- funny how everbody does seem to do that against us.

Review: Spurs v Manchester Utd. Always one of the big 'uns of the season, but for Spurs it's more of trying to squeak into top flight of the Euro conference, or Europa league (actually it's to save the club, **** Europe for now) whilst the visitors harbor greater ambitions of top flight European football next season.

Predictions: Chris Cowlin on Sky: 1:1, Chris Sutton on BBC 1:3, The Spur's Rob Noxious: no clue. 2:2 (dream on, eh?).

In the corresponding fixture last season it was Nuno's swan song as a 0:3 defeat, with Cristiano Ronaldo getting the Devils' first, led to the end of his era and imminent reign of Antonio Conte.

TheSpur wrote:

Care-taker manager Mason seeks to stem the tide


Preview. "This was the battle of the managers who wish to survive this encounter and go on to great glories with their respective underperforming sides. Ole won. Nuno lost. Now what? With Harry Kane now a passenger for most of Tottenham's matches, and a side looking lost most of the time, it's another step into the void for a club that cannot get it right, despite some real talent and the potential to be much higher than midtable also-rans and a less than proud member of the European [choke] Conference. But we could win the League Cup and pigs could fly.

Quoting BBC Football last year: "Tottenham had lost 36 Premier League matches against Manchester United, more than versus any other opponent .... Spurs had won just six of their 29 home matches against United in the Premier League (D9, L14) .... The Red Devils were unbeaten in their last three away league games against Tottenham (W2, D1).

TheSpur again: "Looks scary when you read the reality of THFC's, let's face it, borderline dismal home record against Man U in recent times. But everything is up for grabs. Both managers are under pressure with potentially strong sides seemingly underperforming."

In the end, neither Nuno or United's then manager were destined to either survive or become success stories respectively, but for Nuno the guillotine blade fell with the sharper cut. Meanwhile, the year of Conte is also over, and Ryan Mason is our caretaker savior. The cycle of Spurs soccer life continues.
---
League match
Bigger problems
Saudis see off sorry Spurs
Sun, April 23, 2023 (Ssn 2022/23)
Newcastle United 6
Tottenham Hotspur 1

It seems like a long time ago since this corresponding fixture from last season when Spurs edged Newcastle on their patch by three goals to two, even after THFC fell behind to a very early goal (just like happened today, but that was the only similarity).

Mind you, that was their Jonjo Shelvey era (he's currently with Nottingham Forest, but thank-you Charlton Athletic for bringing him to the world's attention). It was a glorious victory with, inevitably, Harry Kane and Heung-min Son on the scoresheet, along with Ndombele. Dude, even Eric Dier scored, even if was into the wrong goal. A goal is a goal at the end of the day.

That said, we've lost by a bigger margin in the league at St James Park than this. Still, five down after 21 minutes is definitely going it a bit.

Julian Nagelsmann just said he's interested in Spurs after apparently losing enthusiasm for Chelscum. Surely that was before this result... then again, expectations will be much lower so if he comes on board and even gets us into any kind of shape on the park he'll be chaired all the way down to the Thackeray Mini-market.

Well, onwards and downwards with Manchester United on the menu next.

The moment Newcastle United were 'saved' by Saudi Arabia.

More reactions soon. More reactions soon. More reactions soon. More reactions soon.
---
League match
Problems
Final score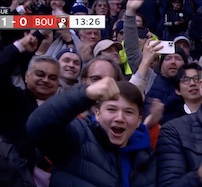 THFC fans cheer 1st goal

Bournemouth 3
April 15, 2023 (Ssn 2022/23)
NBC highlights

Reactions: Of Spurs, writes John Brewin, Guardian match report: "poor finishing, absent-minded defending."

Guardian reader and commenter lovebiscuit also makes an important point by addressing "those clowns that booed a player who was substituted, no matter how poorly he may have played, is unforgivable. **** *** and support someone else."

There is a miniscule chance of a person being so good at football as to play professionally in the world's most followed top tier national club league in the world (even if a club's fan thinks a particular player shouldn't be there).

Such players rarely achieve that very high level by having a mind-set of deliberately not playing as well as they could (with some extremely limited exceptions), even if more for personal pride than for a particular club. So what, positively, does booing and hurling abuse do to improving that player's performance? Nothing good. If anything, it's detrimental to all concerned and impedes further improvement and success.

Yes, supporters are paying sky high prices to attend the modern game so they should have an expectation of some value for money, but if a supporter is simply making it less likely that players perform well, then that's just making things worse, not better.

Second half: It had to happen. Awful, especially with Newcastle losing this could have been a late season Spurs surge, but now hopes of Top 4 virtually dead. Last gasp Bournemouth floors, against the late run of play, a strangely behaving Tottenham side. The London outfit seems desperate for someone, something, to realize this club's floundering potential. No denying though, quality goal from AFCB's right winger Dango Ouattara.

LWOS post match. More reactions soon.

Second half: VAR loves Spurs! Former Cherry Arnaut Danjuma, now with us, equalizes despite Kane being offside and arguably blocking the keeper's view.
It might have been an interesting battle for the neutral viewer but it was a torturous experience for the home fans, admittedly though not short of action or suspense.
If only Richarlison could head into the goal from point blank range he could be of great help to the Lilywhite cause. He gets up there but to lose the location of the target from that close is definitely puzzling.
Second half: It's not getting any better. Around the 51st minute, it's all the way out from the back for Bournemouth, Spurs dazed by the fluency of the visitors and it's in the back of the net befor a lot of people even knew what just unfolded. Sanchez being blamed by the fans. Cherries likely to stay up on this form and THFC scratching its collective head.
Half time 1:1.
First half: Horrific defending by porous Pedro Porro and, yes, credit to the Cherries to take full advantage and we've got it all to do again.
Perisic to Son for the best possible start for the home side which lowers the anxiety surrounding the Spurs viewing experience! And Heung-min Son is seriously back in form. We're liking it.
Preview: LWOS Last word on Spurs YouTube channel. Back of the net Bournemouth fans' perspective.
The Spurspective: Spurs won 3:2 in the corresponding match last time it occurred which was way back in November 2019. THFC were comfortably destroying the visitors for most of the game, with a brace from Dele Alli and a third from Sissoko, and then, inevitably, it went Spursy as the Lilywhites almost gave up that 3 goal lead but squeaked thru after conceding a brace to Welshman Harry Wilson (now with Fulham).
It's always a must win when your hangin' on to your Top 4 hopes by a thread. Then you want the Geordies and ManUre to fall apart. What could go right?
Check back for post match reactions added as relevant and allowed by time.
---
League match
Kane again
...and Son's 100th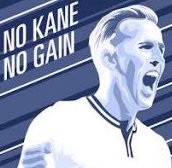 Kane has sunk
Seagulls before

April 08, 2023
Tottenham Hotspur 2
Brighton 1 [Final]
USA stream live: Peacock

2nd half: Hojbjerg to Kane and he's on top form with a strike like that. It's all over, Spurs win!

Off field Spurs and Brighton employees having a right bundle as if there wasn't enough action on field. Spurs hoping to win the "unofficial" fight and get a result! Stellini and Brighton's manager both red carded. Lol.

Danny Wellbeck seemed to finally score the goal that seemed so inevitable, with Albion clearly the better side for most of the game and energetic at a level never seen before. But it was not be as adjudged by VAR. This time they were right. Later, VAR and the ref proved hopelessly wrong and that really was the pivotal moment that turned the game. Brighton were robbed by the Mitoma decision, no question about that, and even the official refs org issued an apology on Sunday, their 3rd denial of a legit B&HAFC goal this season apparently.

2nd half: Brighton have been on the front foot for most of the match and from a corner the Brighton defender and captain Lewis Dunk rose high unmarked to head the equalizer. The question at this stage is how many will Albion win by? Sad to say.

1st half: Son "did a Keane" and destroyed the net with a long range banger that gave him his 100th premier league goal, and one to remember, goal of the season arguably for Spurs and arguably as good or better than the Keane goal against Spurs in the previous match that everybody raved about. Assist by Perisic.

Preview: LWOS match preview.

Preview: WATTV possible line-up and formation.

NBC's match preview had the three pundits divided as to the winner, one went for each side and the third plumped for a draw.

They also discussed the importance of qualifying for the Euro Champions league. Correct answer: yes we absolutely must qualify, but the club needs a whole lot more than that.

Where is the right manager? How will the chemistry between players be created by a manager in charge of what seems to be individual talents who, combined, are not firing on all cylinders as a team? Where is the fortune (the correlation between money spent by clubs compared with their league standings is starkly similar in most cases). Where is everything that's still missing?

But it's a fascinating though frustrating story that's constantly unfolding and if you're a supporter you can't help but watch.
---
The Spur's Premier action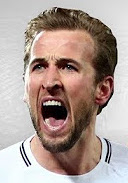 Kane
penalty:
precision & power

Not again?!
Harry spot on, then THFC melt
Everton 1
Tottenham Hotspur 1
April 03, 2023 (Ssn 2022/23)
Goodison Park. FINAL SCORE.
US TV: USA chan. Net: Fubo, DirecTV, SlingB, Universo
NBC Highlights

Wot a game. Full marks for entertainment but actually not a great result for either side. Everton must win their home games to ensure survival (as a club, not just avoiding relegation). Spurs will not get top 4 unless the results dramatically change with 9 more games.

Surprise surprise! It's Spursy time. Everton level. Lucas Moura comes on as a sub for Spurs, gets sent off, and Michael Keane scores Everton's goal of the season. Spurs now in total disarray.

Second half: Red card leaves the Toffees short handed, not long later Cristian Romero is taken out by Michael Keane allowing Harry Kane to blast in his usual top shelf hi-speed pinpoint penalty and the traveling north London fans erupt.

Half time: No score. Back and forth football, entertaining to watch but with the turnover of managers both sides lack the high level cohesion, interplay and flair you see with the top sides like you know who and Man City.

But actually a breath of fresh air to see Spurs come out of their winter Conte shell, blink at the sun, and have a bit of raggedy fun. The 2nd half will be up for grabs but it will need more purpose on the build up and first half the finishing was ropey all round.

Spurs going for the touchline hugging forward passes to the wing but seldom does it cause a problem for the hosts, either because of intercepts or because the ensuing cross is easily cut out, with one notable exception headed wide by Kane.

Chris Cowlin's Talksport pre-match interview.

The Kauff of Tottenham on tour: pre-match.

Everton (4-3-3): Pickford; Coleman, Tarkowski, Keane, Godfrey; Gueye, Onana, Doucoure; Iwobi, McNeil, Gray Subs: Begovic, Holgate, Mina, Mykolenko, Maupay, Davies, Coady, Garner, Simms

Tottenham Hotspur (3-4-3): Lloris; Romero, Dier, Lenglet; Porro, Hojbjerg, Skipp, Perisic; Kulusevski, Kane, Son.

MAN OF THE MATCH: Michael Keane for Everton. First time the award goes to an opponent. It certainly wasn't Lucas Moura that's fo sho!
---
Harry England's #1
Spurs & ENG top scorer
Now he has of course become both THFC and England's top scorer, topping forerunner legend Wayne Rooney with a goal in Italy. "Harry Kane underscores his greatness in the face of constant whataboutery" says the Independent via Yahoo entertainment. He's the "Complete forward (who) can push England scoring record far into the distance" echoes a headline above Phil McNulty's BBC Football article on the subject.
---
Is it to be Julian?
The Spur urged a young up 'n coming manager as opposed to the has-beens of Chelsea and elsewhere recycled thru Spurs to make them a retirement buck, and it's finally coming true.

Says Wiki: "Known for his versatility with formations, maintaining possession, and implementing gegenpress, Julian Nagelsmann is considered to be one of the best young managers in world football."

Spurs fan told to calm down: "Everyone in the supermarket is looking at you."

Bombastic Bayern have decided to go with ex-Chelsea gaffer Thomas Tuchel (also to be noted: a mentor of Julian). We've decided on the future... and it's not Antoni-go.

Conte is history and props to our beloved Tottenham Hotspur for moving on. Alle-effing-lujah! The tequila is already flowing. This will get our Lilywhite blood flowing again. Loads more soon.

The era of retro-junk Moronho and Antoni-go are over.
---
League season 2022/2023
Spursy on repeat
Conte, in effect, quits


March 18, 2023 [SSn 22/23] by How O'Paulling
Southampton 3
Tottenham Hotspur 3
St Mary's stadium

Reactions: It took only until the press conference to switch the spotlight from the match itself - a mesmerizing and roller coaster ride down the Spursy highway - to what seems to be Conte's self-orchestrated swan song.

Same Old Spurs podcast reaction.

The immense talent at his disposal and what we got was an aggregation far smaller than the sum of its parts, and that's the manager's fault. Mainly.

Most of the other reasons have grains of truth but unless the club moves away from hiring "Managers of Yesterday" (could be part of the TH stadium tourist tour) with out-of-date strategies that could only work with players the club doesn't have, Tottenham Hotspur will continue to be the "also ran quite well" of the premier league.

The other alternative could be that the present ownership, or an oil soaked buyer, would be willing to hire an up 'n coming modern manager (apparently known as a "project" manager). To do that, though, means identifying the right person and taking the time to let that person do the job long enough. Not easy. Look at the grief Arsenal fans gave their current yet now successful manager. Arsenal FC gave him the time even when the fans didn't. Chelsea are also giving their guy time, with Chelsea fans being a lot more patient, given that their recent alleged Russian connections was even more dodgy.

Second half ends: Dodgy penalty gives Saints a last gasp equalizer.

Impressive goal as Perisic should be putting this result to bed, uh oh, Walcott gets a second for the home side.

What a cross from Kulu lets Harry rise to the occasion and heads Spurs back in front.

Second half starts: Southampton level, close-up outstep for 1-1.

End of 1st half: Goal scored in stoppage time and first shot on target with Son on the left seeing Pedro Porro in lots of space on the far right side of the penalty area. The South Korean delivers it on a platter and this time the Spanish international winger, instead of skying it towards the English channel, absolutely cannons that opportunity leaving the Saints keeper without a hope or a prayer.

First half: Romero stalwart in defense so far. Four players, 2-a-side, injured and off in the first half, freak situation that. Several chances both ways but nothing with "goal" written on it. Every other prem game going on currently has seen a goal scored as we wait for Spurs to break the deadlock but so far could go either way.

Here we go. First half. Tottenham Hotspur playing from left to right. Pedro Porro looking lively at the start of this, crisp passing and creating opportunities in the first few minutes. Could have been 2-1 to Spurs after less than five mins but no score. Richarlison already injured, seemingly from the warm-up. Kulu takes his place.

Spurs overall in form recently in the league even if it doesn't feel like that, but Saints new manager has made an immediate positive impact to a side previously in freefall with relegation a very real threat, even now, as they go into this game in the lowest position the table offers: 20th. That said it's a nine horse race to avoid the drop with very little separating them.

Here we go: SPURS STARTING XI: Forster; Romero, Dier, Lenglet; Porro, Skipp, Hojbjerg, Davies; Richarlison, Kane, Son.

The Spur watching live online this morning and reacting hopefully in real time or soon after. Kinda early in California but not too bad at 8am. Get the coffee and tea on. Check back for reactions.
---
League match (Ssn 2022/23)
Spurs merry men
Almost did a "Spursy" near end



Tottenham Hotspur 3
Nottingham Forest 1
March 11, 2023 - FINAL
TH stadium
Tottenham Hotspur beat Nottingham Forest 3:1. Among the reactions:
LWOS guest on Spurs reflects what a lot of the club's supporters feel, that it's "not a crisis but feels like a crisis."
Meanwhile, BBC's Far Post podcast covers the London football scene.
---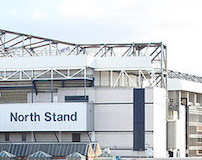 Spurs 0 AC Milan 0
Toothless Tottenham exit Euro Champs 22/23
FULL TIME
Tottenham Hotspur exit the Champions league. A nil-nil draw of course means the London side loses 0-1 on aggregate. Adios amigos. Tottenham Hotspur exit the European champions league. A nil-nil draw of course means the London side loses 0-1 on aggregate. Adios amigos.
Tottenham Hotspur exit the European champions league. A nil-nil draw of course means the London side loses 0-1 on aggregate. Adios amigos. Tottenham Hotspur exit the European champions league. A nil-nil draw of course means the London side loses 0-1 on aggregate. Adios amigos.
Tottenham Hotspur exit the European champions league. A nil-nil draw of course means the London side loses 0-1 on aggregate. Adios amigos. Tottenham Hotspur exit the European champions league. A nil-nil draw of course means the London side loses 0-1 on aggregate. Adios amigos.
---
FIRST LEG AT SAN SIRO: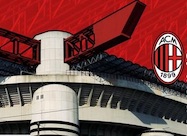 AC Milan 1 Spurs 0

AC Milan hosting and beating Tottenham Hotspur in the Champions league as the final sixteen clubs fight it out, this being the first leg with the return at TH Stadium on March 8th.
Tottenham fought well but gradually Milan, having scored very early in the 1st half, became more confident of bagging a second knockout goal as the 2nd half progressed. But the Lilywhites held out for a one goal deficit in this opening leg and the second leg is achievable for the Lilywhites but if the Londoners had gone two down, then it would surely have been a bridge too far.
Man of the match: Pape Matar Sarr, Senegalese international, and seemingly a potential Tottenham star, having flourished at Metz FC in France, and impressing mightily tonight. He shone as he donned the Spurs shirt: oozing talent and self assurance.
Special mention: Harry Kane, physically harassed by the Milan players at every chance, nonetheless was a threat and could have scored on another day. The ref seemed - genuinely, not kidding - glaringly biased in favor of the Italian side.
---
League match
Wolves surge to nab win
Spurs lack flair & consistency



March 4, 2023 (Ssn 2022/23)
Wolves 1
Tottenham Hotspur 0
Molineux, Wolverhampton
US live online 7am PacZone/USA: Peacock
Post match reactions: Any good news today? Well there's Newcastle, our rivals for "4th place and a top tier Euro spot next season - the world's most valuable unofficial trophy", losing. And it's never a totally disastrous day when West Ham get tonked, on this occasion totally outplayed by Brighton. So next, let's take a look at reactions to our performance at Wolves. Coming up.
Match reaction: This time Tottenham's mantra of "we only play one half, which one do you want?" saw Spurs showing what they are capable of in the 1st half but ultimately failing to convert, and then Wolves gained conviction that they could nick this, they impressed second half, Spurs reeled under the home side's onslaught, the Wanderers subs hungry to take a bite out of the Cockerels who squawked under the pressure.
The deadlock was broken by an overwhelming Wolves surge that ended with a scorching Traore (on as a sub) volley from a rebounded shot, a level of aggressive attacking that Spurs could only dream of - given their dubious second half performance. Wolves had them in their pockets and from then to the end they seemed destined to celebrate the almost certainty of leaving relegation fears in the dust.
By contrast with Spurs, Houdini-like Arsenal went a goal down in 9 seconds, slumped to 0:2, and then won 3:2 with a last gasp winner over Bournemouth.
Molineux at Half time: nil-nil. Heung-min Son hit the crossbar. Spurs keeper Fraser Forster turned away an on-target Wolves effort. Will one of these chances go in? Wolves and Spurs don't do draws when they meet in the league.
First half: Spurs played some good stuff first half. Kane hits the crossbar from a free kick, moments later Kane downed in the box but no penalty.
---

It's Blades 1 Spurs 0
...in the FA Cup, but THFC can't rise to the occasion.
Theoretically it was our best chance of winning a trophy this season. Owing to shortage of staff -- ie. real life getting in the way of leisure time -- there was nobody here at Spurs Tower watching the match live today Wed Feb 29 -- so reactions will be on the way on Thurs PM when our elongated party (work-free) weekend begins, including Wolves away - yeah... rain or shine, win or lose. So please check back for more incoming reactions and other material soon.
Previously.....
Sheffield Utd will host Tottenham Hotspur: The Blades vs Wrexham replay to decide who hosts the Lilywhites in the FA Cup fifth round was decided in a rip roaring battle with United going ahead, conceding two penalties one of which was scored, and then, in the final 18 mins or so, the Championship (2nd tier) side simply tore the non-leaguers apart with two sucker punches to win 3:1 to set up what should also be a barnstormer at Sheffield's Bramall Lane hosting Spurs in early March. Whatever some say about the Premier league devaluing the world's oldest Cup competition there's nothing that quite compares with a good 'ole "sudden death", do or die, Cup tie.
Previously: Well, in the US soccer media world, especially for ESPN as they hold the US FA Cup rights, a match up between Hollywood darlings Wrexham against relative giants Tottenham Hotspur would be like hitting the jackpot, and it would indeed be an amazing match-up especially for North American based THFC (and Wrexham) supporters. We'll see what happens with the replay as the Welsh club travels to Sheffield United to decide THFC's opponents.
Blades vs Wrexham replay Tues Feb 7th @ 11.45am US/Pacific time ESPN+. More on the FA Cup soon here.
---
Premier league 2022/23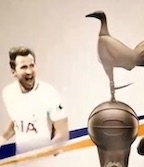 Spurs win
So Pro
Cementing Champs lg spot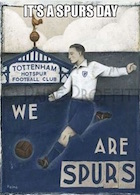 Sun, Feb 26, 2023
Tottenham Hotspur 2
Chelsea 0


A rip roaring opening goal from (relatively) local lad Oliver Skipp followed by an unusual but skillful flip of the foot by another (relatively) local lad Harry Kane, and it was a rare but thoroughly professional win by Spurs - caretaker THFC manager Stellini's 100% win rate still watertight. Amazing. Take your time recuperating, Conte.

Talking of Kane's goal, that quells any technical issues remaining about whether to count goals scored by Jimmy Greaves in an FA Charity shield game. Either way, it's now Harry's crown whichever way you look at it, and he looked especially delighted after this one.

This win keeps Spurs solidly in fourth place but still looking over our shoulders at the now uber wealthy Newcastle. The Magpies have two games in hand (partly because they're playing the League Cup final today), but on the plus side we are playing well enough to keep third place Man Utd (also in form sadly) in our sights.

But anyway a Champions league place for next season is very much on the cards, and will continue to make the club attractive to future talent and generate revenue to buy that talent. Of course, we could win it this season to guarantee a place but best safe than sorry!

Apologies for the long delay uploading reactions today but we'll get there in the end. More reactions soon. Apologies for the long delay uploading reactions today but we'll get there in the end. More reactions soon. Apologies for the long delay uploading reactions today but we'll get there in the end. More reactions soon. Apologies for the long delay uploading reactions today but we'll get there in the end. More reactions soon.
---
League match 2022/23
Back into top 4
Spurs chemistry bends Hammers



Feb 19, 2023
Tottenham Hotspur 2
West Ham Utd 0
USA live TV: USA, T'Mundo; Net: Fubo etc.
After this win, Tottenham Hotspur are back in the coveted Top 4 of the prem table, one point above the Geordies who have a game in hand (West Ham, at the other end, occupying a relegation zone place at 18th).
This important victory means that Spurs approach another home game against Chelsea on Sunday with good momentum and brimming optimism, especially as the launderers are flailing at the moment, including losing at home to basement dwellers Southampton, giving the south coast side a real hope that the drop is not inevitable for them (but likely).
FULL TIME. It took a quality moment of team cohesion to shatter the stalemate, plus Tottenham's dynamic duo - Harry Kane feeding South Korean striker Heung-min Son for the second goal - to put this one to bed.
Yet again this display showed that this side has the talent, but they're not as consistent as the clubs above them, neither can they produce the swift forward surges, and game changing moments, as frequently as the Arsenals and Man Cities of this world. But once again assistant coach Cristian Stellini oversees a winning result when the manager is away, just like he did at Inter.
Son comes on as a sub and scores (72'). Just like that! Harry, out-hustling a WHU opponent for a high bouncing ball, expertly found the alert and hungry Son. Two-nil. Son's 98th prem goal for Spurs, and if his return to form continues it bodes well for a Lilywhites return to the champions league next season.
Good plan: lull the visitors into a false sense of security and then, 56 minutes deep into the game, break away from deep defense in a sweepingly impressive goal with the magic starting when Hojbjerg played directly forward to Davies, the Welshman in turn providing the perfect lay-on for the oh so cool Emerson Royal to pick his spot perfectly, the move completely unlocked the visitors, the Hammers suddenly in tatters, and Spurs ignite a slumbering game, dramatically breaking the deadlock. Spurs can turn it on, even out of the blue, like this move.
Not much in it so far. Best chance fell to West Ham early doors, Spurs tend to be sluggish out of the gate and could have paid the price. That said, good to get Romero back in the defensive line, plus Kulu is back in action. Both reassuring.
Well, here we go. Match kicking off. Well, here we go. Match kicking off. Well, here we go. Match kicking off. Well, here we go. Match kicking off.
Updates, reactions etc on the way.
---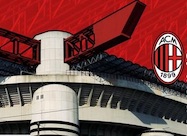 AC Milan 1 Spurs 0
Full time
AC Milan hosting and beating Tottenham Hotspur in the Champions league as the final sixteen clubs fight it out, this being the first leg with the return at TH Stadium on March 8th.
Tottenham fought well but gradually Milan, having scored very early in the 1st half, became more confident of bagging a second knockout goal as the 2nd half progressed. But the Lilywhites held out for a one goal deficit in this opening leg and the second leg is achievable for the Lilywhites but if the Londoners had gone two down, then it would surely have been a bridge too far.
Man of the match: Pape Matar Sarr, Senegalese international, and seemingly a potential Tottenham star, having flourished at Metz FC in France, and impressing mightily tonight. He shone as he donned the Spurs shirt: oozing talent and self assurance.
Special mention: Harry Kane, physically harassed by the Milan players at every chance, nonetheless was a threat and could have scored on another day. The ref seemed - genuinely, not kidding - glaringly biased in favor of the Italian side.
---
League match