New 2021-2022 Season:
Sept 22: Wolves (a) won 2:2* [League Cup] *=pen.shootout
Sept 26: Arsenal (a) lost 3:1
Sept 30: NS Mura (h) won 5:1 [Europa Conf]
Oct 03: Aston Villa (h) won 2:1

United next


Oct 17: Newcastle (a) won 2:3
Oct 21: Vitesse (a) lost 1:0 [Europa Conf]
Oct 24: West Ham (a) lost 1:0
Oct 27: Burnley (a) [League Cup] won 0:1
Oct 30: Manchester U. (h)
Nov 04: Vitesse (h) [Europa Conf]
Nov 07: Everton (a)
Nov 21: Leeds (h)


World Soccer Talk viewing schedule of Prem matches on US TV and online
Soccerway fixture list for Tottenham Hotspur
NBC sports youtube channel highlights
---
Tottenham Hotlinks & Football links
Supporter sites, forums, podcasts
BBC football & BBC tottenham hotspur, BBC women's football incl. spurs women
Guardian football and football weekly podcast
LA Spurs los angeles
Alasdair gold of [football.london] new channel for spurs; gold twitter
Last word spurs podcast with ricky sacks, LWOS u-tube
Chris cowlin, tottenham supporter
chart table of most listened football podcasts incl. "view from the lane" and "scuffed"
Spurs odyssey by longtime loyal lilywhite
The spurs show podcast
Glory glory forum
not 606 spurs forum
Spurs community chat
Who scored Tottenham page
Marine FC play Tottenham in the FA Cup
the hotspur podcast became sporadic, then disappeared, now back, but always a worthwhile listen
TV & radio
BBC radio five live homepage, audio, bbc sport podcasts
Talksport lame move: now reqs. registering
General footie
Out of context footy
At a glance premier league fixtures and results
Tifo football
footy adventures
ESPN FC podcast, u-tube US, u-tube UK, in USA get ESPN+ online
Total soccer show podcast
Premier league injury table

football grounds guide great ground and stadium site, updated link as of 2017
QPR fan james with spurs fan flav
Smiv happens to be a spurs fan
Chelsea finally rejects its fans
Britain's most atmospheric derby is in glasgow
Misc.
dannyT radio keeping the pro/re debate alive in america
Al Jazeera net losses
theme music of bbc football league show circa 2015/6
Swiss ramble the biz of football
Voices of london
is the NLD still a true derby?
soccernomics @sszy
Check back, links updated & added regularly
League Cup (Ssn 2021/22)
Spurs into 1/4 finals
Royal crosses, Moura heads in



October 27, 2021
Burnley 0
Tottenham Hotspur 1
US TV:ESPN+
Reactions. Well Nuno took this one more seriously than the Euro Conf outing against Vitesse based on the line-up, which included Harry Kane as a starter [but not Son Heung-min, subbed on in the 2nd half].
The Spurs manager couldn't afford another loss immediately after a lame defeat in Europe and the Prem loss at West Ham. That said, Tottenham would have struggled to win against the heavyweight sides still bareling through the rounds. Of course, Man City won't be one of them in a shock defeat at the London stadium. Much as Spurs needed the win, it was far from ecstatic or confident stuff until the period leading up to, and just after, the only goal.
Especially pleasing about actually winning was giving the traveling Spurs support something to celebrate. Burnley on a Wednesday night during that first half.... that's dedication, that's endurance. But it worked out.
Questions swirl about the situation surrounding Harry Winks who expressed frustration about lack of playing time, so now it gets less. Let's hope that's sorted soon. You can't fault his frustration - he wants himself and the club to do well and play as a coherent side, that's what he was trying to say, but of course it's not the advisable way to handle that frustration, those comments can be taken the wrong way - better to focus on playing to the best of your ability when chosen.
Final score 0:1. Victory for the Lilywhites. [Burnley 1 Spurs 4 shots on target]. West Ham vs Man City League Cup clash goes to penalties which West Ham win courtesy Benrahma spot kick.
Second Half last few mins: Stoppage time. Burnley fan still unleashing lots of swearing right next to the commentator microphone. Not a happy lad.
Only one up seems precarious when Burnley actually put some late pressure on the Tottenham goal, helped by subbing on ex-Spur hero Aaron Lennon. Eric Peters just over the bar for Burnley.
Second Half: Not a thrilling start to the 2nd either, but now, some 18 minutes onward after the break, Spurs turning up the heat, including a great chance for Lo Celso assisted by Harry Kane. That's more like it. Apparently the first attempt on target but can't swear to that. Son comes on.
This sudden Tottenham burst of attacking activity was the prelude to the goal, a good team build-up effort culminating in an Emerson Royal cross well placed for the eager bullet-shaped head of Lucas Moura, who had come close a few minutes earlier. Minutes after the goal Lucas hits the post. On tap for man of the match perhaps.
First Half: I'm sure other people were late to the party on this working day but based on the few minutes of the first half some of us may have seen: it looks unexciting.
---
Premier league 2021/22
No bite from Spurs
Final score



October 24, 2021
West Ham Utd 1
Tottenham Hotspur 0
USA live online & tv, various
Reactions: As predicted in the first half, one goal decided it and West Ham had the guile and ambition to crank out the result from a set piece, while Spurs offered almost no creativity or urgency, especially for most of the second half.
Overall manager Nuno actually has not been disastrous in his tenure so far, but also hardly inspiring. Contrast that with David Moyes as West Ham manager and it's all the more painful to behold as immediately following this result the table shows the Irons in the Champions league zone at #4. Daniel Harris of The Guardian on Harry Kane: "He did very little today, admittedly with very little; you can't have a midfield as stodgy as Spurs' without getting more creativity from your full-backs."
Second Half Latest reaction: 73rd minute Antonio scores from a corner, with questions asked about the visitors' defending. After the goal Spurs showed little sign of getting an equalizer.
Action packed start to second half with a close chance to each side, Skipp for Spurs, and both sides looking to win.
Half time: Okay game so far but it does look like a mid table tussle trying to resolve. No score at half time.
First Half: Tottenham forays have released Son Heung-Min on several occasions but no real concern yet for the Hammers despite the north London side gradually taking control of the game by the mid part of the first half. West Ham relying on the break which led to their only dangerous strike.
The cavernous London stadium doesn't lend itself to much of a football atmosphere despite this being a traditionally fiery north-east London occasion back in the day of old school standing terrraces frequently beset by two heaving leering mobs baying across a double line of wary but expressionless police in bobby uniforms.
Final phase of the 1st half as West Ham pull back to about level pegging in opportunities and likelihood of scoring but mostly nothing to get especially excited about if we're honest.
Tottenham defender Cristian Romero struggling to keep Antonio under control. Could lead to an unwelcome goal but nowt yet. 44th minute Harry Kane header just over the crossbar.
It could be one second half goal that decides this, otherwise a 0-0 draw, both sides have the players to nick a narrow win but caution rules the day so far.
---
Spurs B team not up to it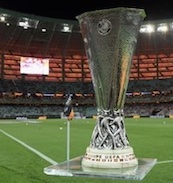 Euro conference

Vitesse 1 Spurs 0
Reactions: "If it makes you feel better (it really, really helped me!), Jose Mourinho's Roma lost 6-1 at Bodo/Glimt today in this same competition. At least there's that." -- Dustin George-Miller, Cartilage Free Captain.
The objective was clearly to focus completely on the upcoming derby at West Ham United and hope to get by in the Euro Conf by showing confidence in the B team.
So if we beat the Hammers it's a thumbs up to Nuno, a draw leaves a hung jury, and a loss to the Irons and Nuno is guilty. And indeed it goes even beyond that, because a lot of the ultimate judging will come only when we find out if Spurs make it through into the knockout stages in Europe and, ultimately, if Spurs win the trophy then Nuno will be deemed to be correct in making this group stage affair a B team job without placing some top quality at least on the bench for this one if needed, which it was.
As the BBC states: "None of the outfield players who started at Newcastle even made the trip to the Netherlands for Thursday's match."
Let's just hope Nuno knows enough about our opposition to realize that, for example, Vitesse are not some pub team from deepest eastern Europe. They're a fairly successful side in a decent level domestic league of a highly developed nation.
First half: The Spurs reserves improved as the first half went on, but no score and almost no action in front of goal. Vitesse are able to penetrate beyond the Tottenham midfield but very little from them up front, and THFC showing even less signs of scoring.
Vitesse play in yellow and black home strip and boast Mason Mount as a former player who went on to achieve current success. Going into this game the Netherlands club basks in sixth place, equal on points with Feyenoord [who've played one less game] and six points shy of top placed Ajax. They are miles above the relegation places and their track record shows they may well end up in the Euro Conference again next season. Holland's version of Spurs, then.
One their favorite terrace anthems is "Bouw mee aan een steengoed Vites!" One cannot help but be caught up by this firmly held view.
Check back for more in this as yet uninspiring European Conference match.
---
The Spur's Premier league
It was a Spurs party
Lilywhites gatecrash Saudi celebration
Sun, Oct 17, 2021 (Ssn 2021/22)
Newcastle United 2
Tottenham Hotspur 3
Highlights US

The moment Newcastle United were 'saved' by Saudi Arabia.

The Match / Second-half: Newcastle United pulled one back, an own goal by Dier, but it didn't get full-on Spursy as, perhaps amazingly, the notoriously wobbly north London side successfully 'game managed' the final phase of the second half. But the hosts offered relatively little fire, down to ten men, just when they could have pulled off a shock draw. Was not be, and the visiting Lilywhites fans happily rejoiced and sang farewell to Steve Bruce's managerial career at the home of the new and controversial Saudi investment.

Some good performances. Tanguy Ndomebele's accuracy of passing was an impressive 92%. He's the engine room of this side when he's in form and before he tires. Cristian Romero is looking like an inspired signing. Skipp and Hojbjerg are solid players and Pierre-Emile's pass to Harry for Kane to dink the scoring lob was a fun watch. Kane was much more involved than previously this season. Spurs played very professionally overall but, gotta remember, the hosts were one of the least effective sides we're likely to face outside the Euro conference. Last but not least for instant reactions: heart-warming to see Son and Kane rediscover some of their chemistry and telepathy together.

The Match / Half time: Tottenham bounced back from an immediate and explosive Geordie start, the Londoners eventually taking almost total control as the first half progressed, nabbing three goals on the way. Should be a fascinating second half as Steve Bruce's revival stutters after only a few minutes of Geordie "new owner boost", so far, in the face of the mighty Spurs.

The Match / First-half: Newcastle got their new owner "bounce" right off the bat - Callum Wilson scoring a rip roaring goal that left Spurs momentarily reeling. But not for long, Tanguy Ndombele equalized with a scorcher, then Hojbjerg sets up Harry Kane to lob a second that VAR confirmed was onside and normal service, hopefully, is resumed. But not before a spectator was stretchered out of the stand with an apparent cardiac arrest causing a long break in play. The excellent news is the patient is apparently doing well.

Meanwhile in the seven mins between the emergency break and half-time we saw a welcome sight - the return of the dynamic duo with Kane providing a sitter for Heung-min Son to tap in. Brilliant build up by Tottenham that was poetry in motion. More of that and we're in good shape going forward in this game and beyond.

MAN OF THE MATCH: Tied: Ndombele & Kane. When Tanguy's 'on song' he's amazing -> and Harry's back with a Prem goal and a perfect assist. Both key players in helping steer Spurs to success over Saudis.
Match preview: Covid 19 didn't nab Sonny as originally suspected. He's ready to play in this Newcastle away day. Seems the covid tests returned negative on two suspected players.
From a previous corresponding fixture report by TheSpur: "Spurs are light years ahead of us because of one fat b@stard," moans Newcastle poster Kal." Well that aforementioned overweight individual just sold the club before it was due to play us. Typical. Buy low, sell, uh, less low. And now it's Saudi Arabia FC.
Since the sale of Newcastle United it's been mostly about them as they make a desperate bid to turn around their dismal opening phase of the season.
Cartilage free captain has an interesting in-depth take regarding the goings-on up in the north-east.
Check back for more as the latest tale of Geordieland vs Spurs gets going.
---
Premier action


Surprisingly solid Spurs
Spurs players fight back for their manager
Oct 3, 2021 (Ssn 2021/22)
Tottenham Hotspur 2
Aston Villa 1
THFC Stadium, London. NBC match hilites

Reactions: the general consensus is that most of the players did well, Nuno found a way to shape the talent better, and there is hope that Harry Kane can find his way back as a Premier league scorer and also assist more.

We also have Son Heung-Min who's a true star, reliably excellent even in tough times. By the way, Son's fellow South Korean international colleague, Hwang Hee-Chan, looks to be potentially rivalling him in the Korean sports star stakes as he combined with Mexico's Raul Jimenez to ensure Wolverhampton seriously sank our next Prem opponents Newcastle United. But given Son's brilliant assist today it may be hard for Hee-Chan "the Bull" to topple him.

Back to Spurs and Skipp, Hojbjerg, Royal and Romero all look to be capable of realizing our expectations of them.

On the other hand, Ndombele and Alli [Dele didn't appear today] are big question marks.

Tottenham bounced back at exactly the right time to prevent another potential crisis at the club. It's a shock to hear so much talk of "Nuno not good enough" and "Nuno out" with all the stuff swirling around the club so far this season that was beyond his control. All in all, he's done a good job weathering the storm.

It was the capitulation at Arsenal and being overwhelmed at home by Chelsea that really hurt him, but he's actually on track so far [the win against Man City maybe got people overly carried away]. Obviously the league games at Newcastle, West Ham, and Burnley, and then Man Utd at home, will give everyone an idea of how things are likely to pan out for our new manager. Nuno seems an adaptable guy and that strength may see him through and ultimately give him a Poch-like stature.

The first goal came from a solidly performing Pierre-Emile Hojbjerg, Ollie Watkins equalized for the visitors, and finally a Villa own-goal under pressure from Lucas Moura.

Preview: Last home match against Villa it seemed like the end of an era as Harry Kane applauded the 10,000 Spurs fans allowed into the stadium [pandemic limits] and in turn received a standing ovation.

Last season home to Villa was farewell Harry Kane

&nbsp&nbsp
Or so people thought
Meanwhile this weekend Arsenal traveled to Brighton and battled to a no score draw, while West Ham lost at Brentford.
Well Harry stayed and in this "new-ish" season packed already with weirdness Villa have done a tiny bit better than Spurs so far this season - both destined, if judged on their first six games, to be upper mid-table to lower Euro competitions level. Decent, but not earth shattering.
Check back here at The Spur for lots of reactions as Sunday progresses into Monday. Check back here at The Spur for lots of reactions as Sunday progresses into Monday. Thanks!
---
Europa Conference 2021/2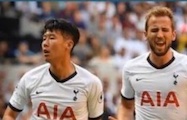 Spurs subs
sink Mura
Spurs 5:1 NS Mura
Full time. Harry hat-trick!
Well, although the opposition was very small time compared to the level of any premier league side, it was good to see Harry shining and getting some superb supply from teammates, and in the last part of the second half it seemed the players were finally in the groove and establishing a solid understanding. Highlights.
Yet another goal with the seconds ticking down. The newly "inspired" Lo Celso assists Kane and now our world class striker Harry bags his hat trick, takes the ball home, and it's all over for this one.
Those subs of three of Tottenham's biggest stars snuffed out any hope of an NS Mura comeback after that brilliant goal from the Slovenian #11, since then Moura, Harry, and Sonny have created nightmares for the visitors. The latest sees Lo Celso [inspired by the new talent now on the pitch] releasing Son who crosses to Kane for the fourth Lilywhites goal of the match.
Moura assists and a classic poacher's goal from Harry Kane puts Tottenham up 3:1.
Spurs bring on Kane, Son and Lucas Moura soon after the NS Mura worldie goal that narrows the home lead. Makes an immediate difference and now NS Mura have a serious containment challenge.
Two up early doors and... it's in danger of going Spurs-shaped as NS Mura pull one back. Spurs sank into a funk after their second goal for some weird reason instead of tightening their grip. What is it about this club, eh? Small crowd and rock bottom self-confidence surely all part of the story. That said, it was a sensational scorcher of a volley from #11 into the net from a Spurs clearance and sometimes you just get "them kind of goals out the blue".
Match started with THFC on fire: Dele fouled inside the box by the visiting goalkeeper and Alli scores his own penalty; and when Lo Celso runs confidently into the box and picks his target to beat the Mura keeper it's 2:0 with the Lilywhites confidently in control. They've found their level!
Line-up announced. Gollini; Doherty, Rodon, Romero, Reguilon; Winks, Skipp; Lo Celso, Dele, Gil; Scarlett.
Perhaps a surprisingly strong Spurs team with Romero, Reg, Gil and Skipp to play this one against Mura with another critical Prem game coming up this weekend home to Villa, but as expected no Kane or Son to start but available as subs.
Mura are from Murska Sobota which looks like an attractive town in what seems, from various panoramic views, an unspoiled region of Slovenia, and the fact that their home stadium [this match of course is away for them] holds less than 4,000 spectators gives an idea of how deep the Euro Conference is digging to make up the numbers. The town itself boasts just over 11,000 inhabitants. Their players will gasp at the modern footballing palace that is TH stadium. How filled it becomes is another story.
Previously in the Euro conference campaign Spurs battled to a 2:2 draw away to Rennes while Vitesse [Netherlands] defeated Mura 2:0.
COYS! or Mismo Mura! Match soon underway.
---
Premier league


Wake up call
Still glimmer of hope for future


Arsenal 3
Tottenham Hotspur 1
Sept 26, 2021 (Ssn 2021/22)
by Pat Pending
Are Nuno's Tottenham actually good?
Are Tottenham Hotspur Europe's most confusing club?
Reactions: Oioi Spurs Community: "2nd half was better when he brought on Skip who made a difference and Gil. We actually could of got back into the game. The ref didn't help. Spurs should of had a clear penalty, which VAR didn't even check, Kane come close to scoring and their keeper made a worldy from Luca's great shot."
Chris Cowlin: "I'm gutted, I'm worried, and I'm very very angry." Tapintobs wasn't having a good day either.
Dier Hard not606 poster: "When I saw on Twitter that Gil got brought on ... from what I could see he done more than Dele and Ndombele combined and was involved in Son's goal. It's a ****ing travesty Dele and Ndombele got picked ahead of him today."

Spurs Women beat Reading 1:0

&nbsp&nbsp
Women W=3 D=0 L=0
Humanbeing in Croydon not606 poster: "This is where the comparison with Villas-Boas comes in: he dropped his system to play attractive football because people moaned and our shape disappeared overnight and, with it, our goal difference. Fast forward eight years and what do we have? People moaning our football isn't attractive enough, the system gets tweaked and our goal difference vanished overnight."
TheSpur reaction: Diabolical, disorganized, and total disarray, and in a state of shock, with only just over half an hour gone, Tottenham Hotspur were 3:0 down and without a semblance of competitive credibility. The first half and significant chunk of the second was so horrific it was hard to believe such a one sided derby was actully playing out before our very eyes.
A glimmer of hope emerged in the later part of the second half, the indefatigable Heung-min Son scored a great goal, Lucas nearly made it two, and perhaps even more importantly Spurs showed some signs of a side that contains talent and creativity and, theoretically, could actually be an exciting and successful side, incredible though that sounds based on recent league performances. Bryan Gil, in particular, came on and proved a refreshing and lively addition - should have been a starter.
Let's see what the world thinks of this. Do we have any hope for the future? I think we do, but there's a mountain to climb and from somewhere, anywhere, is there the vision, commitment and determination to turn this dismal situation around?
Pre-match: "Arsenal's struggles offer Spurs grim warning of their own mediocre future" reckons Jonathan Wilson of The Guardian.
BBC Football notes that Arsenal enjoy a "fully fit squad" and that "Tottenham are still without Steven Bergwijn and Ryan Sessegnon but Lucas Moura could come back into contention after resuming training. Spurs striker Harry Kane is set to make his 250th Premier League appearance." Lawro's prediction is 1:1. Interestingly the BBC also points to Tottenham's lack of goal scoring prowess, the side with second fewest shot attempts in the Prem, worsted only by, of all clubs, Leicester.
After six matches per club we can start to look at the table as a realistic barometer of how the clubs really stand in the Prem's brutal pecking order. Let's hope the Cockerel's sharp beak nips the Gooners' Arse in the butt.
Please check for match-day reactons.
---
League Cup [3rd round]
Spurs thru!
Wolves get shoot-out stage fright



Sept 22, 2021 (Ssn 2021/22)
Wolves 2
Tottenham Hotspur 2
Molineux, Wolverhampton, by Rob Francis \
Shoot out: "Spurs are on their way to Wembley, Tottenham's gonna do it again..." Quite the match to watch and in the League Cup 4th round draw it's Burnley away. West Ham, who beat Man Utd now play Man City. As usual the brown bag merchants Chelsea and Arsenal get easy home ties.
Hojbjerg missed his shoot-out penalty but the other Spurs were spot on the money and if the opponents fluff two of their own then it's good enough. Chant to Wolves: "2:2 and you ***** it up!"
But it did seem like two evenly matched fairly decent mid-table sides battling it out, albeit a gripping encounter. It's still too early to tell if this current Spurs incarnation can rise above solid mid-table. But at least my relegation fears are quelled!
Anyway this match alone was worth every cent of the 699 pennies I shelled out for the month. Well done Spurs. Arsenal next in the prem this weekend.
Second half: Golden opportunity but Tanganga skies the ball which is why, as the commentator said, he hasn't ever scored for Spurs. Harry Kane so close to a 2nd, incredible save. Both sets of fans well up for this thriller.
Ndombele loses possession in the midfield and great combination play by several Wolves players for an impressive equalizer by Daniel Podence with Dendoncker assisting and Wolves' South Korean August signing Hee Chan Hwang also involved in a superb build-up. Moments later Kane almost regains the lead. Amazing second half so far but bad news for the Lilywhites who seem mostly on the ropes now.
Ndombele scorcher in 53rd minute, wow, Wolves keeper could barely control it and somehow deflects it away from the target. Spurs have somewhat quelled the Wolves momentum since they scored, now it could either way if there's another goal.
First half:Wolves bounce back with a headed goal by Leander Dendoncker from a corner kick. All of sudden the tide has turned as the home side comes alive, pushing for a quick second goal. Both sides have a serious chance to score before the half time whistle intervenes to leave Spurs ahead at the break.
Spurs goal: "He's one of our own, he's one of our own, Harry Kane, he's one of our own..." Yes, Harry Kane on the scoresheet 2:0.
Spurs goal: "Spurs are on their way to Wembley, Tottenham's gonna do it again, they can't stop 'em, the boys from Tottenham, the boys from White Hart Lane..." Tanguy Ndombele intercepts a Wolves clearance and buries it. One up early doors.
Preview: Spurs beat Wolves earlier in the league season as they basked in 100% perfection, but the bubble burst and now here we are at Molineux again for a League Cup do or die encounter.
Check back as TheSpur reacts to this knockout match that should tell us a bit more about how the new manager and new players can integrate, or not.

MAN OF THE MATCH: Oliver Skipp doesn't do "highs and lows" that much but when he's solid, he's solid.
---
Premier league 2021/22
Tuchel tanks Tottenham
A game of two halves

Son starts
for THFC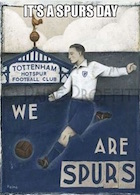 Sun, Sept 19, 2021 @ 8:30am Pac/USA time
Tottenham Hotspur 0
vs Chelsea 3
US TV: [none], US Online: Peacock
by Rob Francis

Reactions: Lappers82 [Cowlin viewer]: "We have more statues on the pitch than around it."

We Are Tottenham TV: "We stopped playing second half."

Peter Coppard [Cowlin chat scroll]: "I used to watch Jimmy Greaves at White Hart Lane in the late 60s - so exciting - Alan Gilzean, Alan Mullery, Mike England, Martin Peters, Pat Jennings etc. RIP Jimmy."

Chelsea eventually eased through as expected while Tottenham held up for the first half before the inevitable unfolded. Thomas Tuchel, who apparently grew up a Spurs fan, pulls off Mason Mount, throws on N'golo Kante, and it's curtains for Spurs.

Match: It took until the early second half for Chelsea to score [Thiago Silva 49'] and then it was mostly one way traffic, with a second following soon after [Kante 57], as the first allegedly carbon-zero top flight football match took place. An injury time goal by Rudiger just added to Chelsea's plus goal difference and leaving Spurs with minus 3.

Spurs were actually competitive in the first half but Chelsea's German manager Thomas Tuchel tweaked his side to kick into a higher gear after the break and combined with some poor moments of defending by THFC threatened a 2nd half meltdown.

With enough players fit Spurs could theoretically, on paper, have a decent side, but right now they're out of their depth against sides like Chelsea and the question becomes what it really was all along: Is Nuno the man at the helm that can mould the talent into anything special, and will the names on paper actualize their potential and deliver?

Tottenham Hotspur line-up: Lloris; Royal, Romero, Dier, Reguilon; Ndombele, Hojbjerg, Alli; Lo Celso, Kane, Son.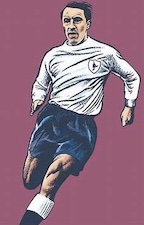 Jimmy Greaves, magical scoring ace, up to today Tottenham Hotspur's most legendary living player [also played for Chelsea], dies aged 81. What a player he was for Spurs, beyond outstanding, including a club record 266 goals, and the English top tier's all time highest scorer with 357 goals.
Preview: Two crucial factors, prior to this game, heavily favor Chelsea [unfortunately] to win. First is form, and second is availability of key players.
Chelsea are in top form and their manager has rapidly assembled a cohesive squad of superstars that look to seriously battle to win the Prem and even the Euro Champs league. They only have two squad players injured.
Tottenham Hotspur, by contrast, are in poor form, and a combination of overseas covid regs and injuries are making it extremely difficult to determine whom, of the players Nuno would prefer if available, is actually fit enough to start or even play on Sunday. This element of the unknown is the last thing the Lilywhites want as they struggle with just how they're going to shape up this season. Last time I checked no less than nine players have some kind of question mark over their heads regarding availability.
Of course it's not unusual for a lot of players in doubt of playing to wind up being green lighted but this season no other club has struggled with possible injured or unavailable on-field personnel the way that Spurs has. For this curse to reach a crescendo just as we face Chelsea followed by a reviving Arsenal could not be worse timing.
Another key issue is whether Tottenham can find a way to bring Harry Kane back into the frame. He's been knockin 'em in for England but almost invisible for his club, and the various reasons for that could fill a book, including lack of service, lack of chemistry between the midfield and attack, and his head not being "right" after failing to get a move to a "bigger" [richer] club like Manchester City.
Getting the chemistry back between various key players, such as the Son/Kane partnership is tough if you don't know whether one of the is even going to start, or be playing.
THFC Preview from Chris Cowlin, Tottenham fan.
CFC Preview from Younes, Chelsea fan.
Both sides Preview from We Are Tottenham TV with Blues Fans TV.
----------------------------------->Other Football stuff
Dutch woman Sarina Wiegman just made an impressive debut as new manager of England Women's international side winning 8-nil in the nation's opening World Cup qualifier at St Mary's stadium in Southampton. Admittedly the visitors were North Macedonia but a great start to her career as England manager.
---
OK back into the usual mark-up app now to continue reactions. So to continue the Guardian reaction, they mention how it was Tanguy Ndombele's back-heel that initiated the first goal to put Tottenham one up, Skipp feeding Kane who first timed it to Moura, whose cross led to Rennes' Bade own goal.
But after that brilliance, Tanguy was left stranded one-on-two by a quick Rennes give-'n-go to equalize. Then, deep into the 2nd half, Spurs keeper "Gollini spilled a low shot from Kamaldeen Sulemana, with Laborde enjoying the easiest of tap-ins" [Guardian]. 2:1 to the home side.
But with less than 15 mins of regulation time to go a Doherty center bounced off a Rennes player to leave Hojbjerg with a massive opportunity he gladly took. Spurs had salvaged a point on the road against a decent side, but in all honesty it was relief more than exuberance at that point.
Outside the usual fire-breathing Spurs forums and in the more moderate spheres of mainstream reaction there was a surprising amount of positivity about some of the THFC players' performances but overall the mood is subdued as questions are asked about Nuno and fears of a full blown injury crisis mount. People still rate Ndombele highly, and although Nuno seems not his biggest fan [and the player himself would rather be elsewhere], but he may actually turn out to play a key role in Tottenham's immediate fate. Hojbjerg and Tanganga are popular chaps overall, too.
Misgivings abound over Doherty, Davies, and, sadly, Kane. He excelled for England recently but, for a number reasons to go into later, he's on the park but that's about it at this point.
Next up the one which could be painful to watch. Us vs Chelsea. Please check back for future updates and reactions, and Chelsea preview.
PS: Apologies, in some of the quoted reactions the player names had to be abbreviated owing to temporary technical difficulties. Also, the first quote using the back-up markup was attributed to the BBC when it should have been the Guardian. It cannot be corrected at this point. One of those crazy working days but back to normal for the home game against Chelsea.
---
Premier league
Spurs run ragged
Tanganga red carded as Spurs collapse



Sept 11, 2021 (Ssn 2021/22). by Klaus Struggle
Crystal Palace 3
Tottenham Hotspur 0
Selhurst Park, London. Highlights [NBC US]
US live: NBCSN, Fubo, SlingB, HuluTV, U/verso
Reactions coming in: You gotta hand it to Tifo, mucho respecto, they saw this Palace trend ahead of the curve. For all the reasons outlined it was not THFC's day. But Palace were slowly simmering quite some time ahead of the season and it was mostly going under the radar.
Spurs knew they were coming into this game with a weakened defence and it got worse with the sending off of Japhet Tanganga. Showing almost nothing up front combined with a missing midfield and growing desperation at the back, and so many missing players including Son Heung-Min, it was, even so, an even tougher watch than expected, and the red card was the tipping point but obviously not the only problem. Forget the 100% record, this was, even under the circumstances, absolutely dire. Emerson Royal looked lively for a while as he made his debut but his brief spark failed to ignite the team, though the Brazilian did a decent job dampening wily Wilfred Zaha's danger for most of the game.

Spurs Women beat Man City. 1st time ever. Sept 12, 2021

&nbsp&nbsp
Women 100% so far

Odd how Paratici and sidekicks never noticed or signed up Odsonne Edouard from Celtic. Could use a dude like that to trot on and causally destroy the oppo. Two goals in eight minutes from the sub's bench. Only Sergio Aguero does that! That's one way to introduce yourself to your new club and gain instant hero status. And when you look at Zaha and Benteke's contributions up front for Palace it highlighted the forlorn and bereft Tottenham goalmouth threat, which was in fact non-existent. Conor Gallagher was also outstanding for the SE London side.

For many Spurs fans the complete absence of Ndombele and Gil was a surprise disappointment.

Please check for more reactions.

Preview: Going into this weekend Palace vs Spurs is the first match up which means insanely early morning viewing for most north American viewers but time-shifting is way to solve this.

Before a ball is kicked this weekend the famous Tottenham cockerel stands proudly aloft the Premier league table as the top flight's only club to take 100% percent available points. Palace start with more modest aspirations having notched only two points from three games and 14th in the table.

The main difference about our south-west London hosts is that Roy Hodgson signed off as manager after keeping the Palace ship afloat in the Premiership, allowing their supporters at the Holmesdale end, who usually sing and chant boisterously from beginning to end, the hope that in former Arsenal player Patrick Vieira their Eagles will will be a more exciting proposition to watch. For them, frankly, it's a brave but risky road they've chosen, but best of luck to you other than when you play THFC of course. Most casual observers of the Palace will know their up-front firepower best: Zaha, Benteke and Ayew.

Tottenham's challenge is that international duties amid the pandemic, along with injuries related to playing for national sides, have combined to cause significant decimation of our squad: Gio Lo Celso, Cristian Romero, Son Heung-Min, Davinson Sanchez, Oliver Skipp, Steven Bergwijn and Ryan Sessegnon are all out or in doubt.

Spurs Odyssey: "Who will partner Eric Dier at the back for Spurs at Selhurst Park? ... probably Japhet Tanganga, who has shown he can play anywhere across the back four."

Guardian: "Patrick Vieira should certainly be fired up against his former north London derby rivals, and will hope his side pick up from their creditable draw at West Ham to secure a first win. In the end, Harry Kane's superiority could be all Tottenham need to continue their barnstorming start."

BBC Football: Surprisingly Lawro predicts a 1:0 home victory, presumably factoring in Tottenham's availability woes following the brutal international week's incidents, but he cites the fact that Palace have steadily improved with each game so far this season. Personally, I don't see a Palace triumph but rather a draw or narrow away win.

Please check back for post-game reactions as this London derby plays out on an early September Saturday.

MAN OF THE MATCH: Please check back. Please check back. Please check back. Please check back. Please check back. Please check back. Please check back.
---
Prem league match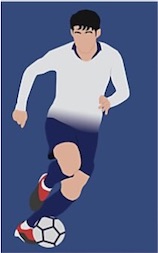 Hornets stung
by jaw dropping
Son free kick


Spurs 1:0 Watford
Son scores in his 200th Prem game
by Pat Pending

Absolute and mind warping talent makes the difference as an in-swinging direct free kick from South Korean superstar Heung-Min Son destroys [new link] heretofore plucky Watford.

BBC football: "The result means Spurs will top the table heading into September's international break." Yes: nice to see Spurs two points ahead of the nearest other clubs, however all SIX* clubs below us [who are all two points adrift except City who are 3 points behind] have better goal differences, notably City who boast a whopping 9 to 3 GD advantage over Tottenham. [*updated after the Man Utd result later same Sunday].

But the fact remains, at the time of writing, that Spurs are top of the league and Arsenal are at rock bottom. Look at the state of Arsenal: a dismal negative goal difference of 9 and zero points.

Preview: NBC has officially switched Arsenal games over to Comedy Central. Arteta is the right man to lead Arsenal all the way to the Championship itself. Never doubt him. Arsenal's GBP 120m transfer spend on "talent" is in safe hands.

Meanwhile the mighty Lilywhites eagerly await Sunday's match at the new White Hart Lane with Watford making the commute from suburban Hertfordshire across north London to the shrine of football and the wrath of Harry Kane, making his dramatic home season debut, and the ever lively Heung-Min Son.

THFC line-up possibility: Lloris; Tanganga, Romero, Dier, Reguilon; Hojbjerg, Lo Celso, Dele; Son, Kane, Gil/Bergwijn.

BBC's Lawro predicts 3:0 to THFC, with his guest going for a "scrappy" 1:0 home win. The other news linking the two clubs is of course French midfielder Moussa Sissoko's transfer from Tottenham to the Hornets. Meanwhile Spurs invest in a defensive midfield Pape Matar Sarr with a view to future involvement as he transforms into a loan player still wearing the maroon kit of his present club Metz in scenic north-east France.
---
Europa Conference qualifier leg 2


Pacos de
Ferreira

Spurs 3:0 Pacos de F.
Kane nabs brace, Gio LoC gets #3
Early Reactions: Harry Kane enjoyed a triumphant "return" to the hallowed Spurs turf after being sidelined in a bizarre 'behind the scenes' struggle for his services between moneybags Man City and Tottenham Hotspur's dealin' Danny. "We tried to open the door to negotiate but the big master of the negotiation, Daniel Levy, knows everything and he would not do it. Maybe I would do the same if I had Harry Kane in my team," said City manager Pep Guardiola -- an insightful compliment.
A good evening out especially since, as the commentators pointed out, it gave a lot of fans, who might not get to see the Lilywhites in person under normal circumstances, a golden opportunity to savor the live Spurs experience - arguably the best reason to participate in a lower level Euro qualifier because tickets are actually available. Gotta think of future generations and give them a chance to be part of the club.
Second Half: Lo Celso grabs a third THFC goal and the north London side is now the huge favorite in this contest to make it into the group stages in a very solid performance as we enter the final minutes. Son almost makes it #4, as does Steven Bergwijn [replacing Gil] who hits the post.
Spurs start the 2nd half two up. Way better from Tottenham so far compared with the first leg, in control of the game and threatening for a third goal, almost achieved by Gil, who is a fan favourite already.
Half time: Spurs lead 2:0 on the day and so it's 2:1 aggregate, all to play for. The Lilywhites have turned it around. The B team and newbie talent couldn't make an impact away in Portugal, but when you bring in Harry Kane to liven things up, most everybody around him suddenly improves as well. It's contagious. In the US the match is on Paramount+ [online] while the THFC official site is providing both a match tracker and a BBC Radio London audio feed.
First Half: Kane nabs a brace before half time. Harry Kane, now on a brace [2 goals] gets his second courtesy Lo Celso, and Bryan Gill [who's partnered well with Sessignon so far] provided the assist for the first goal.

Harry Kane stays at Spurs!

&nbsp&nbsp
An era continues
Preview: It's Thursday Aug 26th and Tottenham Hotspur's very survival in Europe is at stake. The anticipation for this showdown is subtle but nonetheless existent among supporters, if not playing second fiddle to the brilliant news of Harry Kane staying at Spurs, yet the question remains about the extent to which the club's manager is willing to allow a third tier Euro club contest to get in the way of the real prize that towers above all else: getting top four of the Premier league and securing a Champions league spot. That, and only that, ultimately matters in the modern era of top level European domestic club league football.
And with a 100% track record in the Prem so far, you can't argue with the plan so far. Indeed, perhaps we can do both -- bounce back today from a one-nil deficit AND enter the [eyes glaze over] group stage of the E-Con. Maybe that's the "Eco[n]" system in which we currently swim.
US viewing: Paramount+ online channel.
Meanwhile BBC Football spoke with former former Spurs central defender and Swiss international Ramon Vega, whom they report as reacting "that it will be difficult for some Spurs fans to forget about Kane's desire to leave the club as he showed his 'true colours'. Of course the fans are delighted they have a player that they've adored for the past six or seven years. From the perspective of an ex-player, I would be annoyed in the dressing room if one of the other players handled the situation in that way."
However TheSpur was hugely excited that our fans up at the Wolves game treated him as the legend that he already is at this club. We're not thick. We understand that he's got ambitions to win stuff, who wouldn't in his place? But let's see if under Nuno he can win stuff with us. And the overall vibe around the club has been stunningly positive so far this campaign. There will always be hiccups along the way but so far so good, let's keep the dream alive.
---
The Spur's Premiership
Prem perfection - THFC 100%
Dele goal spurs Tottenham



Aug 22, 2021 (Ssn 2021/22)
Wolves 0
Tottenham Hotspur 1
Molineux, Wolverhampton, by Rob Francis
Reaction: Nuno's up and running big time, an exemplary start with a 100% Prem track record after two games, but this was less impressive than against Man City, yet if you can go away to a decent high pressing side like Wolves, nab a penalty and hang on for three points, it's still job done.
As Ricky Sacks said on LWOS, it certainly wasn't swashbuckling stuff but it was great to see us collectively showing the will and desire to succeed as a group.
The Guardian on transfers, including Wolves player: "The Nuno connection at Tottenham has introduced the idea that their new manager, two wins to the good, fancies linking up with a former Wolves charge, Adama Traorde, to add speed, skill and more speed to the Spurs wing. Other Spurs links include Kvicha Kvaratskhelia of Rubin Kazan and a swap deal involving Tanguy Ndombele and the Bayern Munich midfielder, Corentin Tolisso. It would be a shock to see Ndombele play any part for Tottenham this season, and he may be involved in a deal including Lyon's Houssem Aouar which may return him to his former club."

MAN OF THE MATCH: Dele Alli. Yes he won and converted the penalty, yet beyond that he's been playing his heart out for the club under Nuno. Can he recapture his full natural magic? If so, wow.
---
Europa Conference qualifier leg 1


Pacos de
Ferreira

PdF file past Spurs 1:0
One home goal in uninspiring battle
It's over and with an almost complete change of cast from the City line-up it was like the polar opposite of what we saw in the magnificent win on the opening day of the Prem season just a few days earlier.
Good thing there's a second leg to this. Spurs will have to put out the first team and throw the kitchen sink at them: these spring-testers and upholsterers from the furniture capital of Europe are not just sitting this qualifier out. Spurs, by contrast, lounged around like couch potatoes. Unless I nodded off and missed some, there was one credible goal scoring chance apiece, for the home side it was enough to eke out a forgettable win.
Media such as the BBC happy to report that meanwhile "former Spurs boss Jose Mourinho is off to a winning start in the competition with Roma, who beat Trabzonspor 2-1". It was his first official game in charge of the Italian club. Let's see how the Special One does in his upcoming first league match in charge when AS Roma host Fiorentina.
Spurs trailing by a first half goal scored by da Silva de Jesus [dude, work on that name]. Jeez - could this be the briefest Euro season campaign of all time? THFC B team + coupla new signings but it's just not happening so far.
The Europa Conference qualifier leg one is upon us, away in Portugal with only home supporters allowed. Harry Kane not going. Pacos de Ferreira is the opponent taking their name from the district in Porto. Not available on TV in the United States, tho some sites mention Fubo [not happening], but the Tottenham Hotspur official website has the audio plus match tracker. The match is available on TV in the UK.
---
The Spur's Premiership
Nuno & Son shine
Spurs magnificent all over the park



Aug 15, 2021 [Season 2021/22]
Tottenham Hotspur 1
Manchester City 0
NBC highlights. by: Rob Francis
Reactions: Only tenth in the table after all that brilliance? We should be handed the Prem title right now with Brentford honorary runners-up for running the gooners out of town.
Charlie, BBC reader: "Jack Grealish will not return to training tomorrow, he wants to force a move to Spurs." Meanwhile, I was chanting: "Are you watching, Mour-een-i-oh?"
Glued to every second of this opener to witness this historic opening match against the champions who are in the midst of nicking our striker, one of the best in the world. Are you watching, Harry Kane? But with Heung-Min Son spearheading a Tottenham Hotspur side that played this well White Hart Lane was in raptures by the end of this spectacular football game.
Man of the match? That's a tough ask and I'm giving it to our new manager AND the entire squad! This was a manager + whole team effort. If we even just sustain this level of performance we're gonna be one scary side to face. The standing ovation given to Japhet Tanganga reflects an outstanding performance by the central defender from north-east London and he's likely to win most votes once the counting is done. For my money, Lucas is on a par #1 equal, and Sonny of course was indispensable.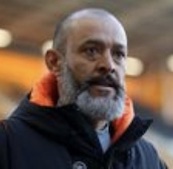 Nuno earns
his Spurs
in game #1
Brand new manager Nuno earned his Spurs in his first official game of the season, and it could not have been a tougher or more daunting opponent in moneybags Man City. [For USA/Canada readers who may not know, the earning your spurs idiom means "you show you are capable of doing something well, and can be relied on to do it well in the future."]
Nuno Espirito Santo was famously a thorn in Man City's side even as boss at Wolves, and he did it yet again today for the Lilywhites, but let's hope that his "curse" extends to other villains like West Ham, Liverpool and Man United [he already vanquished Arsenal in the MIND pre-season of course].
What impressed me most right off the bat was our confidence level; the fact that I wasn't terrified every time we had to defend; the belief that with or without Harry Kane this side could take on the best and give them a run for their money - or more, as Spurs did today. Everybody seemed to give everything and turn on their form collectively in a deeply impressive manner. Wow. Nuno seems to have brought out the best of this team individually and collectively. I am, seriously, blown away by this performance.
Good to see new Spur Cristian Romero come on late and get a feel for a big Prem game, helping shepherd the final few minutes towards victory.
My one big worry? City to come in with a GBP320m bid for both Harry and Son.
City view of the game: "Pep manipulating Sheikhs into releasing another 150m for Kane by deliberately losing to Spurs. Mastermind." -- Guardian reader.
Check back for more reactions.
Preview: After watching Brentford dispose of Arsenal 2:0 in the new Prem season opener it puts a spring in my step as I look forward to the visit of Manchester City in a match fraught with uncertainty surrounding Harry Kane's fate. Is he Spurs or is he City?
At the time of writing BBC Football says: "Tottenham head coach Nuno Espirito Santo says a decision will be made on Saturday as to whether Manchester City target Harry Kane will feature." A Guardian sub-header notes that "Kane trained with squad for first time in pre-season on Friday."
Either way, it could really only be a tougher start for Tottenham if the Londoners were playing away at City's place. Even at home not many will be betting on us to win. Talk about a baptism of fire for Nuno in his first "real" match in charge of the mighty Spurs.
Spurs Odyssey notes "Sunday is probably too early for Harry (who only returned this week) and also for our major signings Cristian Romero and Bryan Gil. Romero has a foot injury sustained in the Copa America Final which will keep him away for a game or two. Gil only arrived on Wednesday after his exploits in the Tokyo Olympics where he also played in a Final."
Mad About EPL writes: "Nuno and Tottenham will be relieved knowing they'll not have to combat Kevin De Bruyne and Phil Foden on Sunday. Yet, the prospect of facing Riyad Mahrez, Ferran Torres, Bernardo Silva, Gabriel Jesus, Ilkay Gundogan and Jack Grealish in Sunday's game still appears scary. Dier and Sanchez have a periodical mistake or two embedded in their games, while Aurier and Reguilon aren't defensively great. Against City, the Spurs backline along with the goalkeeper Hugo Lloris will have to be at their resilient best."

| | |
| --- | --- |
| | TOTTENHAM TURFIE'S PREDICTION: I'm a crazy optimistic guy so Turfie say one-one draw! |
---
Pre season 2021/2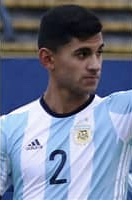 Cristian Romero
Romero is a Spur
Spurs beat Arsenal [MIND pre-season]
We are just a few fleeting days away from our official [non-pre-season] opening season fixture of, no less than, the actual premier league OMG. Think about that. Live globally. Harry Kane and which side is he playin' for? Anyway, we looked good in the MIND blowing pre-season "fake" derbies, even without Harry, and we accept where we are at, and in many ways surprisingly optimistic, in contrast to the gooners down the road, beaten mindfully by THFC, who are suicidal. Who's got it right/wrong? We're about to find out with Friday's warm-up of Brentford v Arsenal before the big one on Sunday.... the Kane derby!
Cristian Romero, Argentina international defender playing for Atalanta, signs for Spurs on a loan to poss buy deal valued at 42.6m GBP but positively greeted. Spurs talent spotting dealmaker 'svengali' Fabio Paratici may be onto a big win here as the Lilywhites seek to bolster the back with the departure of none other than Toby Alderweireld. We've been swooping what, three[?] Atalanta stars pre-season now.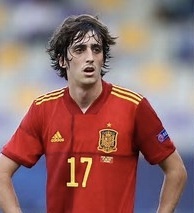 Spurs sign Bryan Gil

Gil is a Spur
Very watchable 1:3 win @ MK Dons
Guardian article gives insight to "The workaholic world of Fabio Paratici".
Things going swimmingly with the signing of Bryan Gil and a fun and well played win over MK Dons in the pre-season warm-up with a 1:3 away win, offered free on the official THFC website via an amazingly professional yet entertaining presentation.
Seeing everyone on the field and on camera, including Nuno the new manager in good spirits, the players working for each other and raring to go, the traveling fans giving Heung-min Son a fantastic reception and the player himself thrilled to have re-inked with the club. Wow, this was the most upbeat thing imaginable on the planet today! And some remarkable goals too from both sides. Made us all hunger for more, and it's gonna keep on coming.....
More reactions soon to the signing of Bryan Gil and the club's pre-season.
More reactions soon to the signing of Bryan Gil and the entertaining visit to MK Dons resulting in a 1:3 win. Please check back soon.
Pre season 2021/2
Nu boss Nuno
debuts at Orient
Well into pre-season
Colch 0:3 Spurs; Orient 1:1 Spurs
SPURS: Dane Scarlett with a great first half finish for Spurs assisted by Lucas Moura and Harry Winks the architect. Orient's #20, Ruel Sotiriou [sign him, I've seen enough!], replied with an impressively cool second half equalizer as the opening pre-season friendly ends 1:1 at fellow north-east London club Leyton Orient. Orient vs Spurs via Spurs TV.
Watch the next few THFC friendlies, trips to Colchester and MK Dons, live for free on Spurs TV. After that it's gonna cost us to watch upcoming friendlies against the likes of Arsenal which reportedly is part of a double header with the Tottenham women's side also playing, plus a live crowd. Chelsea are the other "friendly", part of "The Mind" series wherein the three London clubs play each other once [proceeds to the mental health related MIND].
If you're fit you can walk between these two clubs as Orient host Tottenham Hotspur July 17 for the first season friendly and Nuno's first outing as Spurs brand new manager. It's on Spurs TV and here's the info from Spurs community along with their thread on the Orient friendly, dedicated to Justin Edinburgh, now in the pureland but much loved by both clubs. As Chris Cowlin reminded us on his YT channel [linked left column], friendlies are not about the result but getting prepared for the new season [highly paraphrased here but you get the drift]. Still, you can't help but be extra pleased if Nuno starts a winner. Doh!
July 17: Football Insider reports that Son Heung-min has signed a new contract with Tottenham Hotspur.
Nuno Esp. Santo new Spur boss
Tottenham Hotspur have a lot to be proud about to see Harry Kane be an integral part of defeating Germany to go thru into the quarterfinals of the Euros. At the time of this great achievement he was [and still is] a Spurs player. No one can take that away. Yes, he's been struggling for form and didn't seem too impressive for the first chunk of this match, but just when we start to wonder if injuries have knocked the best out of him he starts to interact with his teammates with that old intuitive telepathic understanding, topped off with a finely headed goal for England fans to celebrate and savor. Onward goes his national side career. But how will THFC replace him when the time comes, which seems very soon?
It just doesn't seem possible that Levy and Paratici really think Nuno Espirito Santo is the manager for Tottenham Hotspur. And yet, it's about to happen. Disappointing. We'll get behind him, but... really?
Not as bad as Gennaro Gattuso which I suppose is some consolation. But we should have been aiming much higher than these two uninspiring choices.
Fonseco and Gattuso's flirtations have to be shortest managerial links of all time as Gattuso gets added to the list of "managers who weren't". Said the Guardian following the Fonseca collapse: "Tottenham have opened talks with Gennaro Gattuso after their move to appoint Paulo Fonseca broke down in the latest blow to their search for a manager." Chris Cowlin's panel discusses this highly controversial turn of events.
Until the right person came along, we shoulda kept Ryan Mason as gaffer, especially after beating Leicester in the final Prem game and ending the season on a higher note of optimism than the club has hit since the Poch era.
PREVIOUSLY: Well, well, well. Home to Harry Kane? Moneybags Man City mosey south to the capital to take on Paulo Fonseca's Lilywhite & Blue army. It's stacking up to be an interesting full house at the Tottenham Hotspur stadium come opening game in August, a standout fixture that will dominate the first weekend of a brand new season.
And now back to the hiring of our new manager as 'reacted to' by various people including our former US keeper Kasey Keller.
Matt Hayes Tottenham blog after the two targets fail, for different reasons.
The Spur was stunned by the Mourinho appointment, but positive on this news having learned more about him. Says Rob Francis: "The current Spurs government have beaten any resistance I may have had towards anything they do in their current incarnation. For now, I simply live my life, and with Spurs, whose story I will always follow, I go with the flow." Sounds like a plan.
Tifo's take on new Tottenham manager Paulo Fonseca.
Meanwhile Fabio Paratici installed as managing director [of] football.
Get well soon, Christian Eriksen!


Thank you Danish medics
Conte a no go - reactions: That would have been disastrous bringing in Conte. What is it with our "failed at Chelsea" obsession? Missed Gab Marcotti's reaqctions to this - but the panel said it instead. Just no. No Conte. A marriage made in hell. "But he did so well at Inter, like Mourinho!" Whether we like it or not, Spurs and Inter are not interchangeable. Nor are Chelsea. Let's not keep hiring their dregs. Spurs leader Daniel Levy has an enormous challenge and the pressure appears to be forcing some dubious decisions. A souped-up "Mourinho on steroids" is not an answer, but the beginning of a more extreme turbo-charging of what we've just been through.
Post Season

Bees beat
Swans to
win Prem spot


Brentford & Dundee win playoffs
Congratulations to Brentford on winning the Championship playoffs for the final promotion place in the English premier league, and meanwhile on the other side of Hadrian's Wall it's excellent news for Dundee fans as the dark blues seal a place in Scotland's top flight.

Saturday 5-29-21 update: Congrats to Brentford - After 10 playoff attempts, they finally got a promotion via "the hard way!" Hilites.
Says Brentford Bee on Griffin Park Grapevine: "I'm raising a glass to all of the old time fans who never saw us in the top flight and aren't here to celebrate with us."

Brentford FC have become associated as the team that gets into playoffs and never wins them to get promoted that way. They finally did it, 2:0 over Swansea and they and their brand new west London community stadium can enjoy basking in the Premier league.

Bees captain Pontus Jansson: "I could go home to Sweden and retire now as this is what I have dreamed of. A lot of people questioned my move here but I saw something in Brentford and I brought things here that I learned from Marcelo Bielsa at Leeds. I brought his ideas here with me."

But let's also applaud Swansea City who, whilst barely in the game during this one sided match, have previously fought to save their beloved club from being destroyed by greed and incompetence, and now hold a 20% ownership stake themselves in The Swans via the Supporter's Trust. Let's hope they continue to be among the front runners in the second level and, better yet, eventually regain a place in the top tier.

Dundee FC beat Kilmarnock 2:1 on the day SPFL hilites and 4:2 on aggregate to go up.
Yes, full time at Rugby Park in the fight for the last promotion spot into the Scottish premier league. Dundee are up! So the local derby with United is restored and bigger clubs will visit Dens Park again and earn more money for the club. Charlie Adam, Dundee: "It's something I'm really proud of as captain, to take my boyhood club back to the Premiership, that's what I set out to do."

Original post: Great to see Alan Gilzean's former club Dundee FC beat Kilmarnock in the first leg of the promotion final to hopefully get the Dee back into the Scottish top flight, but they go to Killie with a slender 2:1 aggregate lead. 'mon the Dee!, Up with the Bees, and COYS! Lots of fitba to be sure. It ain't over 'til it's over.
---
Premier action
Dazzling Spurs Endgame
Bale brace saves Spurs
FULL TIME

Sun, May 23, 2021 (Ssn 2020/21)
Leicester City 2
Tottenham Hotspur 4
by Rob F. Highlights!


More reactions from LEICS vs SPURS match: Jimmee, Guardian match report commenter: "Happy St Arseington's day, everyone! Must say I spent the whole afternoon trying to convince myself that finishing below Arsenal was worth it if it meant avoiding the Conference league. But nah...this is better (just)."

Second half over: What an incredible finale to this game. A brace from Bale changes the entire scenario in Tottenham Hotspur's favor - into Europe [Conference] and above Arsenal. Firepower when you need it, and Harry Kane, who assisted Bale's first, wins the Golden Boot.

Second half: Son Hueng-min corner wreaks havoc with the Foxes defence and the ball appears to float in for Tottenham's second, turns out LCFC keeper Casper Schmeichel tried to clear it but accidentally guides it in. Should almost have been a Son goal.

Second penalty blasted in by Jamie Vardy, meanwhile Arsenal get a second goal home to lead Brighton 2:0. But we are not surprised are we? Are we not happy? Spurs out of Europe and worse - below Arsenal.

First half: Loose ball in the box and Harry makes no mistake, he's on target for the Golden Boot right now. Toby gives up a penalty which Vardy, the victim of the foul, score. Tottenham Hotspur are being battered in the opening phase of the first half. Spurs aere clueless if we're honest. Hammers ahead so bye bye Europa League. Arsenal 0-0 with Brighton.

Pre-match: There are a bunch of reasons why Spurs need to win this in addition to beating, for its own sake as a football match, the newly minted holders of the FA Cup and a team above us in the table and in frankly much better shape than us as a club currently.

Fans will have different priorities. For me, finishing above Arsenal would be great, and the first thing I would celebrate. For others, it's a chance to squeeze into Europe if other results oblige. That's not highest on my list because we should be getting into the Champions League [but won't], not one of the two inferior consolation leagues that do little to attract talent but simply piles a whole extra workload on a club that can't cope with extra burdens as it presently stands, or rather, teeters.

On a personal note for Harry Kane, BBC Football reminds us that he "is level with Liverpool forward Mohamed Salah on 22 goals - four ahead of nearest rival Bruno Fernandes of Manchester United" to win the Golden Boot.

On the subject of our biggest star a BBC article headlined Harry Kane: Things would 'fall apart' at Tottenham if they sell England striker, says Jenas hints at how vulnerable our beloved club still is, even with Britain's best club stadium and nearby training facilities second to none.

The Guardian outline why the Foxes are likely to be tough opponents: "Leicester must beat Tottenham and realistically hope Liverpool fail to beat Crystal Palace to qualify for the Champions League." That's motivation dude. Guardian writer Graham Searles goes on to say "Spurs, meanwhile, will be desperate for a win of their own to avoid a classic St Totteringham's Day if Arsenal beat Brighton. To slip below the Gunners would be particularly painful after leading them for the whole season and, indeed, the entire league for a minute earlier on."

There'll be a decent amount of fans for the final round of matches, 25 per cent of full capacity or a maximum 10,000 fans, but the vast majority will be home ones. That said, if I'm understanding this correctly, 5% is now allocated to aways fans, up to 500 max, who are allowed in as of the last two rounds of the Prem season [this being, of course, the farewell round of this particular season].

By the way, congratulations to Brentford for making the playoff final to decide who grabs that coveted third promotion spot into the Premier league. Apart from Spurs matches, Saturday's encounter, in their 2nd leg playoff semi-final hosting Bournemouth, was the most riveting and entertaining English match I've seen this season. If you missed it, do check out the highlights. Now, after so many playoff disappointments, will the Bees of west London finally get there? They've got to beat Swansea City at Wembley first.
---
Prem league action
Spurs turn it on
Spurs ease past Wolves



May 16, 2021 (Ssn 2020/21)
Tottenham Hotspur 2
Wolverhampton W. 0
Tottenham Hotspur stadium, London
US live online TV:NBCSN Net:Fubo,Sling,Hulu. 6a PacZone/US-Can
Match Reaction: BBC Football: "This dominant Spurs display was brimming with everything that was absent in their defeat at Leeds eight days ago."
Ryan Mason 2 Nuno Espirito Santo 0. The honeymoon was over since the defeat at Elland Road but getting to know each other on a more everyday level seems to be suiting Spurs fans and hopefully interim boss Ryan Mason alike.
Anyway this was a convincing win by the boys in white and midnight blue but Wolves barely got into 3rd gear and Tottenham were a long way from firing on all cylinders.
But you know, if you can still crank out a win when it's so crucially needed, if only to ensure finishing above Arsenal and scraping into a non-Champions League European competition of one sort or the other, then just about everything else is overlooked, no worries [at least, until we lose again]. And it's not everyday that Pierre Hojbjerg hits the back of the net. Plus Harry may stay just to beat Jimmy's Tottenham scoring tally. Sounds brilliant.
Please check back for reactions around the web soon.

MAN OF THE MATCH: That man who provided an assist and scored himself, and he played bloody well, too.
Preview: It is as if they invented a new third tier Euro competition to keep Tottenham Hotspur's season alive. Enter the Europa Conference League. For a lot of us, we just want to see Kane and our other celebrated world class outfield players -- Son, Bale, Alli -- all together showing how the future might have unfolded had they roamed the pitch together as one: free, dynamic, successful.
That's not how the future will unfold, but to see the Lilywhites finish strong in the last three encounters and dispose of Wolves, Villa, and the brand new FA Cup winners Leicester, would go far in rousing a disoriented fan base in need of inspiration. Failing that, just stay and finish above Arsenal,who are on a strong winning league streak but have only two games remaining, Palace (away) and Brighton (home).
Wolves manager Nuno Espirito Santo is one of many names linked with the full time manager's post at THFC but his side went through a dodgy period this season after a bright start, leaving them going into Sunday placed solidly in mid-table at 12th compared with Tottenham's 7th with eleven points separating them. However Wanderers have won 3 of their last five Prem matches, 1 better than the hosts.
Stay tuned for more preview and reactions to this match which, on the north American west coast, is an early Sunday morning start.
---
Premier action
Bielsa masterclass
Could Spurs lure him away? Doubtful



Leeds United 3
Tottenham Hotspur 1

US TV:NBCSN Net:Fubo Sling Hulu Universo - May 08, 2021 (20/21). NBC Hilites
Reactions: The offside rule has got to be modified to reflect the stifling damage VAR has inflicted upon striker's natural abilities and need for forward momentum as the ball is being struck.
BBC Football: "On a frustrating day for Spurs, Harry Kane had two goals ruled out for offside and hit the bar from a free-kick, while Illan Meslier produced an excellent save to keep out Serge Aurier's deflected attempt."
BBC Football: "Bamford has had a hand 22 Premier League goals this season (15 goals, seven assists) - only one Englishman has been involved in more (Harry Kane, 34)."
The honeymoon, as they say, is over and Ryan Mason misses a place in history which he would have got had Tottenham Hotspur won their first three league matches under his tenure, interim though it is. The south Yorkshire side played like we always hoped Spurs would. Alas, Tottenham occasionally roused themselves to show what they could do but were largely ineffectual and pedestrian by comparison with lively Leeds.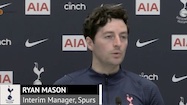 The Guardian match report noted that Ryan Mason's "first Premier League defeat came to a manager 36 years his senior and a side with a cohesion and gameplan Spurs should envy." The Spurs defence was "shambolic by the time two substitutes, Raphinha and Rodrigo, combined for Leeds' third goal."
Guardian reader gruniadreader666: "As a Leeds fan I have been watching Tottenham with a sense of deja vu. They are a club whose board have got a little too excited about how well the team are doing and the worry is with the billion pound debt that they are overexposed financially." Guardian reader Teenage Lobotomy: "I have really enjoyed watching them [Leeds] in the PL since the beginning of this season. All strength to them. A breath of fresh air."
More reactions fit to print coming soon.

MAN OF THE MATCH: Harrison, Struijk, Dallas, Bamford, Alioski, Koch - all playing for each other, how could this team be only mid-table? Next season, watch out.
Preview: If Ryan Mason wins this he's got a hat-trick of premier league wins under his belt. 100% track record as far as the league concerned. Eat your heart out, Tim Sherwood!
BBC Football's Lawro: "Leeds were pretty poor in their defeat at Brighton last week when they missed injured duo Kalvin Phillips and Raphinha. Both of them are doubts for this game and it would definitely mean advantage to Tottenham if they miss out again."