Spurs 2022-2023 Season
Oct 15: Everton (h) won 2:0
Oct 19: Manchester U. (a) lost 2:0
Oct 23: Newcastle (h) lost 1:2
Oct 26: Sporting Lisbon (h) 1:1
Oct 29: Bournemouth (a) won 2:3

Slayers of
Man City next


Nov 01: Marseille (a) won 1:2
Nov 06: Liverpool (h) lost 1:2
Nov 09: Nottingham F. (a) lost 2:0 (EFL Cup)
Nov 12: Leeds (h) won 4:3
Dec 26: Brentford (a) Prem
Jan 01: Aston Villa (h) Prem
Jan 04: Crystal Palace (a) Prem


World Soccer Talk viewing schedule of Prem matches on US TV and online
World Soccer Talk schedule of Spurs matches on US TV and online
Soccerway fixture list for Tottenham Hotspur
NBC sports youtube channel highlights
premier league highlights
---
Tottenham Hotlinks & Football links
Supporter sites, forums, podcasts
BBC football & BBC tottenham hotspur, BBC women's football incl. spurs women
Guardian football and football weekly podcast
the extra inch podcast
LA Spurs los angeles
Alasdair gold of [football.london] new channel for spurs; gold twitter
Last word spurs podcast with ricky sacks, LWOS u-tube
Chris cowlin, tottenham fan

Spurstalkshow spurs talk show
Spurs odyssey by longtime loyal lilywhite
Tottenham on tour podcast + utube
The spurs show podcast
Glory glory forum
not 606 spurs forum
Spurs community chat
Who scored Tottenham page
Marine FC play Tottenham in the FA Cup
c-cubed twitter
the hotspur podcast became sporadic, then disappeared, now back, but always a worthwhile listen
Spurs fan on safe standing at games
TV & radio
BBC radio five live homepage, audio, bbc sport podcasts
TuneIn to Talksport to avoid tedious registering
General footie
Out of context footy
Football terrace
FNG
At a glance premier league fixtures and results
Tifo football
footy adventures
ESPN FC podcast, u-tube US, u-tube UK, in USA get ESPN+ online
Total soccer show podcast
Premier league injury table

football grounds guide great ground and stadium site, updated link as of 2017
QPR fan james with spurs fan flav
Smiv happens to be a spurs fan
Chelsea finally rejects its fans
Britain's most atmospheric derby is in glasgow
---
Misc.
the usl show part of the bgn network including podcast: loonacy
Al Jazeera net losses
theme music of bbc football league show circa 2015/6
Swiss ramble the biz of football
Voices of london
is the NLD still a true derby?
soccernomics blog, @sszy
Check back, links updated & added regularly
---
League match
Bentancur brace!
Spurs triumph. Full time.



Tottenham Hotspur 4
Leeds United 3
Sat, Nov 12, 2022. US Online: Peacock
NBC[USA] Highlights
More reactions soon: Well, our next league opponents Brentford beat Manchester City on Citizen turf earlier today. Should be a corker at the Gtech Brentford community stadium after the World Cup.
Lilywhites were down three times but bounced back. When Rodrigo [the Leeds one] notched his impressive brace it seemed like curtains for the London side but what an incredible finale to this high scoring, high stress for Spurs fans, game. Kulu man of the match and Tottenham Hotspur bounce back up to third place (and then back down to 4th after Newcastle beat Chelsea. We're willing to forgive them this time).
Second half: Bentancur and Kulu, who creates the 4th which Bentancur scores, are Gods. Sensational work from the new Spurs stars. Two quick fire goals (2 in 2 mins for the Uruguayan) and the whole scenario of this wacky match changes. Now Conte is a genius.
BBC Football match tracker: "Rodrigo Bentancur to the rescue! Dejan Kulusevski gets in down the left and his low ball finds the midfielder for a simple finish. Spurs lead for the first time in the game after a stunning turnaround of two goals in two minutes from Betancur. Madness."
Rodrigo scores another banger for Leeds.
Richarlison replaced by Ivory Coast star Yves Bissouma.
Ben Davies equalizes for Spurs.
Half time: Final THFC action until the World Cup is over, it's half time, and Spurs suck. Normal service has been resumed. Conte's tactics seem out of date.
First half: Rodrigo regains lead for Leeds.
Harry Kane equalizes.
Spurs go behind early doors. Summerville.
Kulu is back from injury.

MAN OF THE MATCH: Swedish international winger Dejan Kulusevski, on loan from Juventus, is dynamite.
Preview: In the corresponding fixture last season Spurs won 2:1 as Hojbjerg and Reguilon scored. True to Conteball's management style THFC went a goal down. On this occasion his approach worked: we witnessed a dramatic comeback. Antonio Conte's first home premier test went from zero to hero, converting the jeers to cheers.
Leeds were impressive first half but Spurs dug deep and it seemed the new manager's willpower and enthusiasm, plus strategic decisions, made this a memorable way for him to fully take charge of this phase of his career. It wasn't great football but it was entertaining from both sides and this was the win that the supporters, players, and manager so much wanted, and they got the job done.
"Not a bad weekend. Arsenal got stuffed. West Ham lost. We stole 3 points. Under Conte we will get better so onwards and upwards. C O Y S." -- petfenn BBC poster.
"I'm dead but I'm so happy now!" -- Sergio Reguilon, Spurs wing-back, scored his first THFC goal [congrats].
Since we played that home match versus the Leeds, the Yorkshire side has replaced their manager, turning from Bielsa to American Jesse Marsch.
Spurs start this Saturday morning in fourth place with 26 points and Leeds in 12th with 15 points, the Lilywhites flaunting a +9 goal difference compared to Leeds wtih minus 3. It has to be noted that THFC's +9 pales in comparison with those above us in the table [going into the weekend]: Newcastle +17, Manchester City +27 (!), and Arsenal +20. That said, below us, Chelsea claim only +1 and ManUre -1.
---

League Cup
League Cup


Lodi hell
Forest score twice early 2nd half
Nov 9, 2022 (Ssn 2022/23). US online: Espn+
Nottingham Forest 2
Tottenham Hotspur 0

Full time: It was a game of two halves. Tottenham didn't show up for either.

The only consolation was that Arsenal also got knocked out. It almost seems like all the London clubs in the competition agreed to sandbag the EFL Cup because there's just too much on the fixture list for anyone to deal with, and the other stuff is just way more important - be it Prem league title, Euro contests, or avoiding the horror of relegation - so "bye bye" THFC, AFC, Chelsea, West Ham and Palace. All gone.

Second half: This time it's the England human engine room Jesse Lingard who headed in from Slough born Sam Sturridge's corner to tank THFC's tepid aspirations of lifting a Cup via the EFL. Two-nil to Forest. Soon after, Lingard's England teammate Harry Kane goes off in one piece as pressured by England and their World Cup hopes.

Jesse Lingard and Willy Bolly of Forest continue to cause problems for Spurs, but it's the Brazilian Renan Lodi, fed by Lingard, who strikes an absolute beauty in the 50th minute.

Half time: Five out the eight (EFL) League Cup matches being played today ended nil-nil at half time. The other three games are all drawn 1:1. In other words, nobody's gonna sweat it over the League Cup and the aim is to try to win without fully committing. Too much at stake (for the individual players and for the clubs, and national teams) elsewhere.
Conte, however, is still feeling the heat of criticism over Tottenham's shockingly lackluster starts to games - he threw in Kane but it made no difference to the balance of power.
First half in play: Match in progress. Early doors. Forest on the front foot, including hitting the post and forcing the Spurs keeper to an athletic save from the rebound.
Harry Kane selected to play.
Check back as the match unfolds. Check back as the match unfolds. Check back as the match unfolds. Check back as the match unfolds.
---
Kulu back
2nd half comeback not enough
Nov 06, 2022 (Ssn 2022/23) US Online: Peacock (prem.)



Tottenham Hotspur 1
Liverpool 2
Kane & Spurs get a goal back

More reactions: "45 Minutes FC" -- Nicola, WATTV.

Instant reaction: Apart from the result, the THFC event of the day is seeing Kulu back from injury, on as a sub, and showing the difference that can happen with him on. However the now typical Tottenham rally, after the usual first half indifference, wasn't quite good enough this time, albeit close.

Pre-match: Spurs v Liverpool preview with James Lawrence Allcott.

Is Antonio Conte restricted by the players he has? (Espn+)

Both sides have shown two sides this season. Like most of the "big" members of the Premier league sides so far they've not reached their potential, but yet shown it's there if it can somehow be replicated on a more consistent basis.

That arguably puts us on an a similar footing and why, last season, we drew with them both home and away in our league encounters. Not much has changed other than Spurs seem to have improved overall and Liverpool have slid somewhat.

Neither club are anywhere near this season's top two performers, Arsenal and City, but among the best of the rest, with arguably "lucky" Spurs going into this weekend's round of matches in 3rd place, and Liverpool, with their so far unrealized but existing potential, placing 9th.

Oddly, one gets the impression Liverpool fans have more confidence in their side than we do in ours. Not sure why. This game will help show what the deal is with us two. Should be fascinating.

More brand new preview items for Sunday's match coming soon. Meanwhile...

He's only got little arms.

Chris Cowlin team news for the weekend.

The Darkside:

Red & White Kop

The Redmen
---
Final group game
Marseille 1:2 Spurs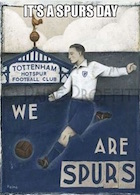 Hojbjerg in stoppage time!


MAN OF THE MATCH: central midfielder Rodrigo Bentancur, Uruguayan star valued at a cool E33m or so, was the engine room without which a Spurs comeback would have been unlikely. He pushed Spurs forward.
Reactions: reddit/coys, and highlights.
Second Half: Holy smokes, what a winning goal ripped off the post by Hojbjerg from an oh so ******* sweet lay-on from Harry the Hotspur -- those thousands of traveling Lilywhites fans now coming thru loud and clear, as mighty Spurs WIN the whole effing group. Conteball - say no more for now. But unleashed..... sparks they flew from the Lilywhite 'n Blue.
Spurs equalize 54th min, Perisic feeding French center back Clement Lenglet. We're going thru to the KO stage (as table toppers) ... Conte is God!
Amazing how much Spurs suck playing first halves and come to total life in the second.
Spurs actually came close to scoring. Harry Kane. The abuse from the crowd is deafening. They don't seem to like Conteball either!

First Half 1:0. BBC Five Live has live commentary. Today's saviors. Thanks Beebs! Spurs awful start as usual. Conte - please go.
The TUDn feed is not working in the USA so that's a massive disappointment. You can hear some background crowd but no commentary (would be Spanish in this case) and no picture!
Champions league rights, and indeed the Prem to a lesser extent, have been sold to both English lang and Spanish lang media companies that are essentially burying both -- killing them, literally, Stateside. There's massive growth potential to be made but they don't want to do the right thing. Both Prem & Euro champs honchos need to protect their "product" from being grotesquely underexposed across the pond.
Lots of Spurs fans over here have barreled onto "liberated" sites which of course TheSpur does not recommend or link to, tempting tho' it may be.
Preview: Tottenham Hotspur won the home version of this group stage ECL contest 2:0. The man of the moment: Richarlison. But a great team effort leading to a brace for our new potential hero. Fantastic. However, the Brazilian striker is out, battling injury.
BBC Football notes: "Spurs need a point to qualify for the knockout stages, while a win would mean they top the group."
Patience was the key to our win over them at home, and a large flask of coffee for the viewer.
Now of course we have to perform to go through. Losing is not an option. A point (minimum) is the only guarantee.
---
League match
Spurs get 3 back
Bentancur blaster wins it

Dramatic comeback
for Spurs

Bournemouth 2
Reactions: For the long time Spurs were chasing the game it seemed like the Conte era might be unraveling after a string of disappointing disjointed performances.

The first Spurs goal, from Sessegnon, seemed to be the turning point. Confidence finally injected itself into Tottenham's veins. More reactions soon.

In the end, it looked rosy for Spurs, and if you missed the game and just look at the stats it seems radically different from enduring a lot of the apprehension and occasional bafflement of watching the actual match unfold.

In the end we see THFC possession at 69%, 23 Spurs shots to 6 for the Cherries, 19-2 corners in favor of the Lilywhites (!) - funny that, coz I thought we got 20 corners and Sonny provided the assist courtesy of the 20th, but then what does my memory know, and [to get back on comparisons] with Bournemouth fouling twice as much.

Home straight of Second half: Bentancured! The Uruguayan midfielder blasts it in to complete a stunning Spurs turnaround. Meanwhile, Brighton 4 Chelsea 1.

Bryan Gil on.

Goals for Spurs: Sessegnon gets one back, and Ben Davies elevates skyward to head a corner kick in for an equalizer.

Earlier Second half: In progress. Early 2nd goal. Brace for Kieffer Moore.

Who will lose by the widest margin? Chelsea 3 down at Brighton, but get one back 2nd half, so far.

First half: Minutes from the first half wrap up as the AFCB fans give it the "Ole" with every home pass. Props to the away fans keeping the vocals up to urge the players on, and it seems to be working. An actual shot on goal, sent in by Son, Skipp shot deflected off the post - THFC's first official on target effort.

"Tottenham are short of creativity" says the commentator. Sundowner on Fightingcock forum: "How are we honestly this bad, Just a pathetic team this season."

VonnegutBusy, Fightingcock forum: "3-5-2 with Sess and Royal as your "attacking" wing backs is criminal, especially with no creative midfielder" "We are basically asking Kane and Son to breakdown a 5-man defence on their own."

Bournemouth giving Spurs a lesson in how to score on the counter - destroyed any Tottenham shape, and the vacuous visitors struggling, not a shot on target, and down a goal.

Preview: Afer a string of mediocre results, Tottenham Hotspur get another bite of the cherry, or in this case the Cherries, to either reinvigorate their season or, if they flop again, ratchet up the Lilywhite angst to new levels of woe and despair.

BBC Football's Chris Sutton: "It depends who plays - and I am really not convinced by Spurs from what I've seen of them lately anyway - but I think this one might go the same way as their last visit to the south coast, a 1-0 win at Brighton at the start of October."

The Guardian's weekend preview of the this weekend's top flight matches including Cherries vs Spurs.

Bournemouth YT Cherries Red Army preview.

Vital football Up the Cherries forum.

We are tottenham TV preview.

Fighting cock cherries (a) thread.

Spurs Odyssey preview.
---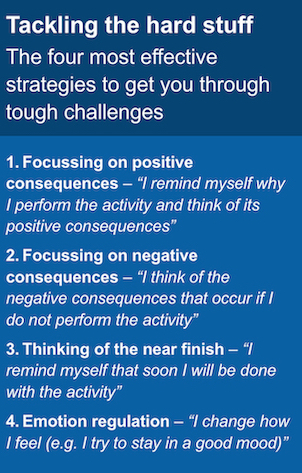 Fightback earns point
Spurs 1:1 Sporting
Match over: Spurs need a point at Marseille now. Luke McLaughlin, BBC football: "If Sporting and Frankfurt were to draw, then a draw for Spurs in Marseille would be enough to win the group with nine points. If either Sporting of Frankfurt win, they'd be on 10 points, so Spurs would need a victory to top the group with 11. And in the case of a positive result either way in Sporting v Frankfurt, they would need a point to be assured of second place. Lose, and Marseille would be through with nine points."
2nd half: Ultimo minuto ... goal. VAR. Incredibly long for the goal check. Who's willing to bribe the most? No goal. Harry Kane supposedly offside. Conte red carded. Sporting fans from Streatham celebrating. Game over. Drawn.
Bentancur header from Perisic. There's a goal that warms the cockles especially after that non-entity home side first half. Then Dier heads wide from point blank range.
1st half over: Utter gormless crap. Total rubbish. Get this guy out. Total rebuild from players thru manager. No more of this. Beyond words. Utter utter bullshit non-football.
Preview: US TV/online: Paramount, Tudn [also via Fubo]
Win this and flush all our troubles down an old tin can. Then we're thru to the KO stages and can rest players and give the up 'n comers some big stage playing time for the final group game. Group D stands for done and dusted.

Meanwhile in the transfer window THFC can go shopping on Joe wotsisname's credit card, the bloke who owns the club. [Joe Lewis biggest owner; Lewis + Levy family combined ENIC trust bulk of the rest; about 15% other shareholders -Ed.]
At the mo tho, running up to this match, with what we've got - do we look like a side that's going to win the Champions league? Not a bat's chance in hell.
Preview: For viewers in the US it's in English at CBS' online channel Paramount, and for Fubo fans a chance to learn Spanish as the TUDN channel rides to the rescue. Check back as the match unfolds in a mater of dwindling moments.
---
League action
Harry gets 1 back
Wilson & Almiron stun Spurs


Sun Oct 23, 2022 (Ssn 2022/23)
Tottenham Hotspur 1
Newcastle United 2
NBC (US-tv) highlights

Reactions: ESPN UK reaction

Match ends: Match over. 1-2 final score. Reactions soon.

Second half: Sometimes when it seems all lost something happens to give you a glimmer of hope, this time it's Kane to cheer up the Lane with goal number ten in the prem for Harry.

NUFC denied a penalty owing to "proximity".

Half time: Shocking. If Spurs lose to Sporting and Bournemouth surely it's curtains for the current set-up. If Boris can make a comeback (Saturn forbid) why not Poch? Can Spurs bounce back from the first half goals?

First half: Shocking. A second goal, this time from Miguel Almiron, and things look grim for Spurs, as the PA system grows ever more booming the worse it gets.

Newcastle can't believe the generosity of Tottenham as Hugo Lloris dashes out for a 1-on-1 block of Callum Wilson who lobs into the open goal.

Strap on for another battle against another dodgy foreign owned "park the money" outfit, an insult to the concept of, well, everything we should hold dear. The vertical black and white stripes of the Newcastle Oilers soccer franchise.

It was an incredible victory for Spurs in the corresponding fixture last season. Spurs romped to a 5:1 victory.

Scorers were: [For NUFC: Schar (39m)], Davies (43m), Doherty (48m), Son Heung-Min (54m), Emerson Royal (63m), Steven Bergwyjn (83m). Assists: Son Heung-Min (43m), Kane (48m), Kulusevski (54m), Moura (83m).
---
League match
Out-Man-U-vered
No contest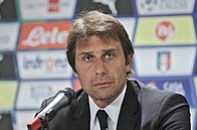 Conte out
maneuvered
by ten Hag

Manchester United 2
Tottenham Hotspur 0
Various on US & UK TV & online
Oct 19, 2022 [Season 2022/3]

Very disappointing. Never easy at OT but totally outclassed and out Man-U-vered. And as for Man Utd: who needs Ronaldo when you've got Fred and Fernandes, right?

Maybe Antonio has the right system for some top players but not the right system for the current Spurs players. They don't seem comfortable or at their best against other top six sides. With a lot of luck and a strong tailwind, they can beat mid-table and lower table teams with Conte-ball.

It's true the first goal was an "unfortunate" deflection but if one side is constantly on the offensive they stand a decent chance of getting that kind of breakthrough goal, whether by all skill or all luck or usually something in between, and then we see the Spurs Conte-style system's malfunction light starts flashing because the goose (or cockerel) is, effectively, cooked. The anticipated Spurs counter never materialized. Plan B anyone?

How about: "To do is to dare"? Wow, what a concept. Anyone successful play like that? By all means have an amazingly solid defence [we're not there yet] but use the considerable talent you've got to its full advantage, especially two of the best strikers in the world. They're lost up there under this system. That's what's missing.

Spurs were hurt by Cristiano Ronaldo in last season's corresponding fixture at OT and his talent cost us the game in a THFC 3:2 defeat.

"It was like the Cristiano Ronaldo show in the end and Spurs accepted and seemingly went along with the script, rolling out the red carpet for CR7 to run away with a hat trick. WTF." said TheSpur's reaction.

"How was nobody properly marking Ronaldo who was clearly frothing for a hat trick? What a waste of all the previous THFC effort," ranted this site.

The aging Ronaldo's not been an unmitigated success since then (nor did he appear at all in this game, they didn't need him).

In that corresponding fixture BBC Football's Lawro had said before the match: "We know Spurs can be flaky but the form that Harry Kane and Son Heung-min are in at the moment makes me think they will cause United all sorts of problems, if they get any sort of supply." Well, Son may be returning to form this time (we hope), and Harry's stil got the magic touch, but all will be for nought if we concede one more than them.
---
League action


It works!
So far, Conte-ball on song
Tottenham Hotspur 2
Everton 0
Oct 15, 2022 (Ssn 2022/23)
TH Stadium, London. NBC USA Highlights
USA:NBCtv. Streams:fuboTV, DirectTV, SlingB, Peac'k, Univ.
Best Premiership start ever for Tottenham Hotspur after ten games, according to WATTV, and going back even further BBC Football adds: "their best start to a season since the 1963-64 campaign". Holy s***. That's impressive.
No one can say this was the epitome of the beautiful game. But it's those *wins* that keep the lights on and for Tottenham Hotspur and Antonio Conte the game plan is working.
With this kind of football - contrast it with Arsenal v Liverpool last weekend - it has to work because, although it was an amazing second goal showing players working in tune together along with the individual flair that sets stadiums alight, punters may be quick to turn - if feeding on one or two morsels of that for 90+ mins is the only prize on offer. But if it's another in an impressive string of home wins everyone considers it "job done" and goes home happy.
It's a bit baffling how it is happening but it still seems noticeably precarious for a lot of the time. But hey, let's see what others think.
So a penalty from Harry @ min 59 and then that gloriously worked goal culminating in Pierre Hojbjerg notching @ min 86 won the day, with Everton finding few inroads towards meaningful chances at Tottenham's net, but of course they'll rue two opportunities that could have made it neck and neck, and therein the inherent danger of football Conte style: to some extent it's beyond his control.
---

Champions league : Spurs 3 Frankfurt 2 [Result]
Other reactions: "If we can remain nowhere near our best for the rest of the season I fancy us for some silverware. COYS." -- zblargx Guardian forum poster.
Match over.
Lightning reaction until later: Spurs back from the dead. Eintracht score first, Son equalizes 1:1, Kane gets THFC's second from the spot. Then.... golasso por Tottingham.... Heung-min Son nabs a second, wow wot a goal, it's 3:1 to Spurs.
But we still made it Spursy. After a long mid-2nd half lull the match got really wild. We allowed them a second goal in min 87, now game on again at 3:2. Then Smolcic chopped down Gil, and Kane skied the spot kick over the bar. "You gorra be kiddin'" as they say in Sunderland. Whistle blows for full time.
---
Google naming rights
Fans chime in

Fans are making their suggestions as to what the new stadium may, or should, be named if Google becomes the sponsor. Just randomly selecting an online community the "Cartilage free captain" forum we have posters saying:
"The Google at White Hart Lane sounds lovely" -- just happy to be hojbjerg.
"Cock-a-google-doo stadium" -- Blackwolf 1967, or was that the "Cock a google doodle do" stadium?
The "Danny Rose Bowl" from IamSpurtacus.
---
League match
Conte ballers
Kane & Son combine to triumph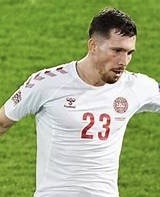 Danish intntl
Spur of
the mo


Oct 08, 2022
Brighton & H.A. 0 (0)
Tottenham Hotspur 1 (1)
Harry & Son combine

Coming soon more reactions and then build-up to the Frankfurt rematch. Meanwhile the day ends with the Lilywhites third in the table: with all the criticism of the set-up recently it's worth looking at that table, most clubs would love to be third best in the nation, and in the Champions league.

Instant reaction: Conte ball in action but with an incorporation of rapid forward motion when necessary, and in this case it worked. The deserved win was dedicated to the club's late fitness coach Gian Piero V who died way too soon, and suddenly, and was very well remembered on this day out by the Tottenham Hotspur players and fans as they celebrated a successful result on the south coast.

Slightly mitigating the deserved win, which keeps the Lilywhites right up there as mentioned, is that Brighton are exactly the kind of side that this current Spurs incarnation excels at defeating, yet we know that those recent season wins over the Seagulls do not guarantee bringing home the vegan bacon against teams that play other styles of football or this style better.

Brighton created more meaningful chances ultimately boasting four shots on target to Tottenham's three and the home side had 59% of possession. They played a nice passing game and you can see why they're considered a decent side.

But ultimately it only needs a moment of Heung-min Son combining with the head of Harry Kane and, for all BH&A's good stats, they were undone by that combined flash of excellence from Tottenham's celebrated dynamic duo. The delivery by Son was sensational, and whether Kane headed it cleanly and deliberately or not, it ended up zapping into the net before anybody, including their keeper, could react.

It was indeed Conte ball but with enough allowance for flair to get the requisite goal that of course meant more than all the other match day stats combined [other than zero goals conceded by us].

Match: Spurs 1 up at half-time.

First half: Kane scores. Heung-min Son assist.

Mali international Yves Bissouma was in for this one, as many fans have clamored for. Ireland's Matt Doherty was in too. Designed to tighten up after the defeat at Arsenal.

Man of the Match: Some solid in-form performances with Sessegnon, Bentancur, and Hojbjerg getting the most plaudits. The latter in particular, the Danish international, epitomized the energy, determination, quick mind, and skill that our players showed today, and we saw him at his best today.
---

Champions league : Nil-nil at the Eintracht

The main thing is not losing away from home especially with the kind of support German sides such as Frankfurt can boast. Highlights.
Talksport on Spurs in this match.
Jonathan Liew of The Guardian: "... the sense of treading water is unmistakable, the feeling that everyone here, from Conte to Harry Kane to the supporters paying their hard-earned, is slowly getting older."
"The effort was there, we seemed to panic in the final third which became worse the longer the game went on ... Thought midfield pair did well, wing back remains an odd one though." -- MK Spur, Glory glory forum
"The wing back positions are supposed to be the most creative positions on the pitch in a Conte style 343, Emerson offers next to nothing going forward." -- Joshua Shepherd, Spurs Community
"Get 3 midfielders in there to get a level of control that allows Son and Kane to hang off the defensive line. They are often on the edge of our box when we break." -- Nikesh, fighting cock forum
"All seems to be regressing rather than advancing - and it's not even as if the football is much to watch. It's bang average." -- Left on the Shelf, Not 606
"Antonio Conte doing Antonio Conte things." -- Beautiful loser, whoscored.com Tottenham page.
More reactions coming in, plus the games keep a comin' like a tidal wave. Brighton next.
---
Premier league action



Ugh!
NLD: a stresser again
Arsenal 3
Tottenham Hotspur 1
Oct 1, 2022 (Ssn 2022/23)
US Live TV: USA ch., Fubo, SlingB, DirecTV stream, Universo
Tapintobs reaction.
Consolation prize?: Well, Crystal Palace's lead over Chelsea didn't endure, Palace eventually lost 1:2. Now even West Ham have won. So, very little consolation. There was only one result that potentially gave any future hope that outcomes won't become completely and mind-numbingly predictable (other than Spurs losing to smaller clubs) and that outcome for Brighton wasn't a win in the end. They looked like they would upset an apple cart, but ended up drawing at Liverpool, still commendable, but that's what passes for an upset these days. Scraping the barrel.
Mind you, gotta give props to Everton, almost the abandoned half of Merseyside, both their men's and women's first teams are showing signs of life. There's a respective pulse there.
And, to digress a tad, every year in English football, the rich get richer and the poor get poorer unless they're bought by ultra-big, inevitably sleazy, money.
Reactions: Regarding the sending off re Royal's foul on Martinelli, Nick Ames of the Guardian: "...he showed a straight red and it appeared reasonable. Spurs raged but the challenge looked messier with each viewing .... Arsenal knew they could go for the kill and did so within five minutes."
BBC Football: "Jesus has proved to be a superb signing, while William Saliba has been outstanding in central defence since returning from loan spells at St Etienne, Nice and Marseille .... There is still work to be done but Arsenal look like a club and a team who finally have a clear direction again, a mouth-watering mix of younger players and experience that bodes well for the future."
More reactions on the way about a match we hope that our manager and players learn from. If we do, it could still be a bright season. But it's hard to deny the talent and tactics of the local rivals and it's now up to Conte to do better with our lads going forward.
Match: Having a player, Emerson Royal, sent off in the derby is never a helpful situation but against an in-form Arsenal it was game over long before the final whistle. It's hard to see anyone stopping Arsenal except for Man City so it's one of those two to win the prem unless something dramatically changes. For Spurs, maybe watch Arsenal and learn from the combination of talent and organization.
The limits of Conte ball on display against this type of oppo. That limit was all too evident after the break especially after Royal's foul on Martinelli, which was not deserving of a red card but uneccesary and ill advised, but it left the visitors overwhelmed from then on.
Preview: Saturday Oct 1st and it's north London derby day. Both clubs are flying high going into this premier weekend with the home side top and Spurs 3rd. Some argue that the Lilywhites position is a reflection, to a significant extent, of getting the rub of the green as opposed to deserving it.
Meanwhile there's another massive derby over the weekend with Manchester's City hosting United at 6am Sunday (west coast of North America Pacific time). Two other premier derbies are also part of this round's action: Palace vs Chelsea (another London affair) and bottom two clubs Leicester vs Nottingham Forest meet in the East Midlands derby.
BBC Football Chris Sutton has Arsenal to beat Spurs 3:2, Palace to lose 1:3 to Chelsea, and City to clobber Man United 4:1. The Spur reckons five goals is too much for the north London derby even though goals in N7 seem inevitable; Palace could lose to CFC by more than one goal difference so no disagreement here; and City likely to win but not by a 3 goal margin. We will see.
Sutton reckons "You could make a case for either team here (in the NL derby), but my gut feeling is to go with Arsenal - and for there to be lots of goals. It's at Emirates Stadium, and I think the Gunners will take the game to Tottenham. Spurs like that, because they are at their very best on the counter-attack, but I think Arsenal will get at them."
The Guardian encapsulates the deal: "North London bragging rights are on the line this Saturday and so is the ever-delicate question of the power balance between Arsenal and Spurs."
Who would miss George Achillea telling us "Why Richarlison was worth 60m [pounds]"?
Meanwhile Alisdair Gold looks forward to the January transfer window and as you'd expect he goes deep deep deep.
Gold also looks at Conte and discussion around his contract with Spurs.
---
Premier action
Sonsational hat-trick
AFC vs Spurs next for #1 Prem spot

Sat, Sept 17, 2022 (Ssn 2022/23)
Tottenham Hotspur 6
Leicester City 2
by Rob F.

"The prod-a-goal Son is back" types Cryogenic, Guardian reader post.

And now Son's talent earns him perhaps the best hat-trick out there [maybe there's a better one out there but I don't recall it, Son is #1] coming off the bench to bathe in superb Spurs glory.

Son's talent knows no bounds. Now an even better goal, his second, assisted by Harry Kane.

Oh wow, massive thanks to Son Heung-min - way to take the pressure off and remind people of the incredible, breathtaking talent that you possess. Spurs 4:2. Props & mayhem! Not to mention the Zen-like composure in putting that away as if his form had never been in doubt. Phenomenal. Moments later he sets up Romero with a tap-in but the South Korean deemed offside with the assist. Had it been onside, even YT Spurs supporter Tap-in Tobs could have nailed that one!

OMG what a steal from Bentancur catches the visitors dawdling and the right footed Uruguayan midfielder lashes Spurs into a 3:2 lead.

Wondergoal from James Madison equalizes for Leicester.

Non stop stuff continues, a third THFC "goal", also from a set piece, disallowed.

Non stop stuff, a second Spurs goal from a set piece [corner this time]. 2:1 to the Tottenham.

Holy s**t, Harry Kane equalizes. 1:1.

SPURS vs LEICESTER match beigns: Holy s**t, totally bogus penalty, saved by Hugo, then retaken and scored.

About to kick-off.
---
Week in action: Sporting 2:0 Spurs

Sporting played better and braver and Spurs thought they'd just run down the clock at 0:0 and in the end you risk getting bitten and it happened twice about as late as it could have been -- in stoppage time. You have to credit Sporting who felt they had nothing to lose so why not have a few pops at the end and two went in.
The first goal was the result of an unstoppable header but it was also a result of Sporting taking the game to Tottenham, and their heads going up for the ball with more vigor and determination than the visitors. The second goal -- Spurs had lost interest by then.
On this showing Spurs will be lucky to get anywhere near the final of this competition. Be honest -- do we look like a side that's going to win the Champions league?
Preview: For viewers in the US it's in English at CBS' online channel Paramount.
For those of us who have maxed out our subscribing commitments to a plethora of online pay sites, it's fortunate that a Spanish channel is showing it, and their channel is already part of another subscription we may already have, such as Fubo (more than a few busy fans may have missed this, so hopefully that inspires stateside Spurs fans to check their package offerings). You get to watch the game live or recorded without 'double paying' for the match, AND you get to learn Spanish!
Going into this game Sporting Lisbon are seventh in their domestic league table, below some considerably smaller clubs, however they've won both of their most recent league matches. Spurs go in with a strong undefeated domestic league start to the season and winning three of their last four league matches.
Both sides convincingly won their opening group stage CL match.
Sofascore: "Sporting CP is going head to head with Tottenham Hotspur starting on 13 Sep 2022 at Jose Alvalade stadium, Lisbon city, Portugal. The match is a part of the UEFA Champions League, Group D."
HITC.com: "Tottenham Hotspur midfielder Yves Bissouma has suggested on Instagram that he could start against Sporting Lisbon in the UEFA Champions League on Tuesday evening. Antonio Conte's Tottenham will take on Sporting away from home in Lisbon in the UEFA Champions League tomorrow."
Last week in action
THFC 2 Marseille 0, Full time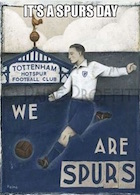 Richarlison brace
Marseille at home, first game of the new Euro Champs League, which Arsenal are not in, kicked off at the best football stadium in the United Kingdom by a mile: Tottenham Hotspur stadium as Spurs cordially welcomed our first victims, who hail of course from the French top tier, and doing well domestically. But it'll be top tears for them, indeed.
The men and the moments: Richarlison brace.
And that's how it turned out. Patience was the key. And then - bang - great team effort leading to a brace for our new hero Richarlison. Ivan Perisic and Emile Hojbjerg with stellar assists. Guardian: "For so long, it appeared that the grand return after a two-season absence would fall flat, even when Marseille were reduced to ten men in the 47th minute following Chancel Mbemba's last-man foul on Son Heung-min."
Marseille as a football team are as hard as the image the city has to people around the world - apologies if it's a myth or stereotype but those were some terribly tough nuts dressed in sky blue, but we cracked 'em. We're the new nutcrackers when we need to be.
Media, press, Spurs & sport:
It's rarely done to applaud as Man United goals go in (instead I'd rather applaud FC United if it had to be a Manchester area side).
But against Arsenal, to bring their 100% track record and season-long unbeaten run to an end, it is definitely allowable. So the Devils' 3:1 home win over the gooners did leave a spring in my step especially with us beating Fulham at home on Saturday and therefore narrowing the points difference between us and them, though they do remain top.
By contrast, when Arsenal play Chelsea, unless they are both deemed to have lost, which is technically impossible, it is at best a mixed response. A drab scoreless draw [because I can't usually bring myself to actually watch it unless something critical to Tottenham Hotspur's fortunes is at stake] is usually the preferred outcome.
Meanwhile the Daily Mash posits that the football team you support is enough info on which to base your horoscope. At least, I think that's why they're saying. It may be that it simply says that being a fan of a particular club says certain things about you [allegedly], specifically if you're a Spurs, Bournemouth, Wolves, or West Brom aficianado.
What I find remarkable about articles like this is that even if the writer supports a team that is not really related in any particularly relevant way to Spurs, somehow, if they're going to mention a club or two, other than their own, or a local rival, it's THFC they pick out of the crowd to have a pop at!
---
Prem action 2022/23
It's all over
Spurs hold on!


Sept 3, 2022
Tottenham Hotspur 2
Fulham 1
T.H. stadium, London. FULL TIME
Utd States live: Peacock online.

Matchday & reactions: By the end of the day's fixtures there it is: the premier league table showing Tottenham Hotspur standing third, equal on points with our next opponents Manchester City at #2, and one point behind leaders Arsenal [who have a game in hand].

"Hojbjerg is our general and Bentancur the conductor." -- Jordan Hussein, LWOS viewer text. (Check back for more reactions).

Talk about a stressful finale to this one following very late Richarlison 'goal' ruled offside after he connected with an impressive Ryan Sessegnon feed, so back to only one goal ahead with Fulham sensing they could get something out of this.

But it was enough, in the end, to get the north London Lilywhites over the line and three absolutely precious points in the bag - and now it seems barely a moment to breathe as the stage gets set for the first group game of the Champions league on Wednesday. "Not ideal" (-- Conte) fixture congestion and there's no let up.

Fulham not out for the count despite Kane's goal that very briefly put THFC two goals up. Aleksandar Mitrovic gets one back with 7 minutes regular time remaining.

Second half and the second Tottenham Hotspur goal. Harry Kane 75'. BBC gameday tracker: "Harry Kane has scored 188 Premier League goals, taking him third on the all-time list (above Andy Cole). Alan Shearer (260) and Wayne Rooney (208) are above him. Also Kane has equalled Thierry Henry's record of 43 goals in London derbies in the Premier League. And he's replaced by Dejan Kulusevksi now."

Half time with the home side Spurs a goal up.

Guardian match tracker: "It's been coming, but that doesn't mean Fulham won't be kicking themselves about the way it came. They surrender possession cheaply deep in their own half, and Pierre-Emile Hojbjerg exchanges passes with Richarlison before dispatching into the corner."

Spur of the Moment: Pierre-Emile Hojbjerg. Solid team performance saw the Danish midfielder in peak form recently: reliable, confident, on top.
---
Premier league 2022/23
WHU equalize
Point apiece by mutual agreement



August 31, 2022
West Ham Utd 1
Tottenham Hotspur 1
Full time.
REACTIONS: With three matches in quick succession for Tottenham Hotspur - a brutal reminder of the fixture congestion likely to plague the season - and a dodgy track record away from home to London rivals it looked like a workmanlike point at West Ham's London Stadium, with the object of the exercize to then go full tilt at beating Fulham at home this weekend (US: Peacock 7am US-Pacific). Not exactly a Man City or Arsenal level of expectation but, other than those two, Spurs seem to be among the best of the rest in the top flight. Check back for more reactions.
"I've calmed down now. I'll take the point. On to Fulham." -- Nigel Watson, texter on Spurs Related.
MATCH: Soucek equalizes (55' mins) from quality Antonio assist. 1st half: own goal by WHU's Thilo Kehrer.
Preview: Tottenham Hotspur have a lousy recent record playing at local places like West Ham and Chelsea but there's reason to think we'll get something out of this today. But in the corresponding fixture last season it was another flop, losing one-nil and the club in white showed almost no bite.
Corresponding fixture: One goal decided it last season and West Ham had the guile and ambition to crank out the result from a set piece, while Spurs offered almost no creativity or urgency, especially for most of the second half.
The cavernous London stadium doesn't lend itself to much of a football atmosphere despite this being a traditionally fiery north-east London occasion back in the day of old school standing terrraces frequently beset by two heaving leering mobs baying across a double line of wary but expressionless police in bobby uniforms. Throw in a seriously dodgy contingent of psycho free-range Millwall fans and you got the kind of party that not everybody wants to be at, other than the amped up gatecrashers. Not for the faint of heart back then.
---
League match (Ssn 2022/23)
Forest brace for Kane
Kulusevski and Richarl assist



Nottingham Forest 0
Tottenham Hotspur 2
Aug 28, 2022 - FINAL