2021-2022 Season: New season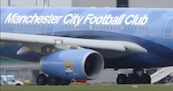 Pre-season:
July 21: Colchester (a) won 0:3
July 28: MK Dons (a) won 1:3
Aug 04: Chelsea (a) draw 2:2
Aug 08: Arsenal (h)
Premier League Season starts:
Aug 14: Manchester C. (h)
Aug 21: Wolves (a)
Aug 28: Watford (h)

2020-2021 Season: Last fixtures
May 08: Leeds (a) lost 3:1
May 16: Wolves (h) won 2:0
May 19: Aston Villa (h) lost 1:2
May 23: Leicester (a) won 2:4
End of the season.
World Soccer Talk viewing schedule of Prem matches on US TV and online
Soccerway fixture list for Tottenham Hotspur
NBC sports youtube channel highlights
---
Tottenham Hotlinks & Football links
Supporter sites, forums, podcasts
BBC football & BBC tottenham hotspur, BBC women's football incl. spurs women
Guardian football and football weekly podcast
LA Spurs los angeles
Alasdair gold of [football.london] new channel for spurs; gold twitter
Last word spurs podcast with ricky sacks
Chris cowlin, tottenham supporter
chart table of most listened football podcasts incl. "view from the lane" and "scuffed"
Spurs odyssey by longtime loyal lilywhite
The spurs show podcast
Glory glory forum
not 606 spurs forum
Spurs community chat
Who scored Tottenham page
Marine FC play Tottenham in the FA Cup
the hotspur podcast became sporadic, then disappeared, now back, but always a worthwhile listen
TV & radio
BBC radio five live homepage, audio, bbc sport podcasts
Talksport lame move: now reqs. registering
General footie
Out of context footy
At a glance premier league fixtures and results
Tifo football
ESPN FC podcast, u-tube US, u-tube UK. In US get ESPN+ online.
Total soccer show podcast
Premier league injury table

football grounds guide great ground and stadium site, updated link as of 2017
QPR fan james with spurs fan flav
Dundee fitba club fansite with dark blues [dfc & thfc] fan hammyhd
Smiv happens to be a spurs fan
Chelsea finally rejects its fans
Britain's most atmospheric derby is in glasgow
Misc.
Al Jazeera net losses
theme music of bbc football league show circa 2015/6
Swiss ramble the biz of football
Check back, links updated & added regularly
Pre season 2021/2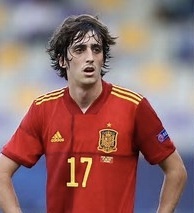 Spurs sign Bryan Gil

Gil is a Spur
Very watchable 1:3 win @ MK Dons
Guardian article gives insight to "The workaholic world of Fabio Paratici".
Things going swimmingly with the signing of Bryan Gil and a fun and well played win over MK Dons in the pre-season warm-up with a 1:3 away win, offered free on the official THFC website via an amazingly professional yet entertaining presentation.
Seeing everyone on the field and on camera, including Nuno the new manager in good spirits, the players working for each other and raring to go, the traveling fans giving Heung-min Son a fantastic reception and the player himself thrilled to have re-inked with the club. Wow, this was the most upbeat thing imaginable on the planet today! And some remarkable goals too from both sides. Made us all hunger for more, and it's gonna keep on coming.....
More reactions soon to the signing of Bryan Gil and the club's pre-season.
More reactions soon to the signing of Bryan Gil and the entertaining visit to MK Dons resulting in a 1:3 win. Please check back soon.
Pre season 2021/2
Nu boss Nuno
debuts at Orient
Well into pre-season
Colch 0:3 Spurs; Orient 1:1 Spurs
SPURS: Dane Scarlett with a great first half finish for Spurs assisted by Lucas Moura and Harry Winks the architect. Orient's #20, Ruel Sotiriou [sign him, I've seen enough!], replied with an impressively cool second half equalizer as the opening pre-season friendly ends 1:1 at fellow north-east London club Leyton Orient. Orient vs Spurs via Spurs TV.
Watch the next few THFC friendlies, trips to Colchester and MK Dons, live for free on Spurs TV. After that it's gonna cost us to watch upcoming friendlies against the likes of Arsenal which reportedly is part of a double header with the Tottenham women's side also playing, plus a live crowd. Chelsea are the other "friendly", part of "The Mind" series wherein the three London clubs play each other once [proceeds to the mental health related MIND].
If you're fit you can walk between these two clubs as Orient host Tottenham Hotspur July 17 for the first season friendly and Nuno's first outing as Spurs brand new manager. It's on Spurs TV and here's the info from Spurs community along with their thread on the Orient friendly, dedicated to Justin Edinburgh, now in the pureland but much loved by both clubs. As Chris Cowlin reminded us on his YT channel [linked left column], friendlies are not about the result but getting prepared for the new season [highly paraphrased here but you get the drift]. Still, you can't help but be extra pleased if Nuno starts a winner. Doh!
July 17: Football Insider reports that Son Heung-min has signed a new contract with Tottenham Hotspur.
Nuno Esp. Santo new Spur boss
Tottenham Hotspur have a lot to be proud about to see Harry Kane be an integral part of defeating Germany to go thru into the quarterfinals of the Euros. At the time of this great achievement he was [and still is] a Spurs player. No one can take that away. Yes, he's been struggling for form and didn't seem too impressive for the first chunk of this match, but just when we start to wonder if injuries have knocked the best out of him he starts to interact with his teammates with that old intuitive telepathic understanding, topped off with a finely headed goal for England fans to celebrate and savor. Onward goes his national side career. But how will THFC replace him when the time comes, which seems very soon?
It just doesn't seem possible that Levy and Paratici really think Nuno Espirito Santo is the manager for Tottenham Hotspur. And yet, it's about to happen. Disappointing. We'll get behind him, but... really?
Not as bad as Gennaro Gattuso which I suppose is some consolation. But we should have been aiming much higher than these two uninspiring choices.
Fonseco and Gattuso's flirtations have to be shortest managerial links of all time as Gattuso gets added to the list of "managers who weren't". Said the Guardian following the Fonseca collapse: "Tottenham have opened talks with Gennaro Gattuso after their move to appoint Paulo Fonseca broke down in the latest blow to their search for a manager." Chris Cowlin's panel discusses this highly controversial turn of events.
Until the right person came along, we shoulda kept Ryan Mason as gaffer, especially after beating Leicester in the final Prem game and ending the season on a higher note of optimism than the club has hit since the Poch era.
PREVIOUSLY: Well, well, well. Home to Harry Kane? Moneybags Man City mosey south to the capital to take on Paulo Fonseca's Lilywhite & Blue army. It's stacking up to be an interesting full house at the Tottenham Hotspur stadium come opening game in August, a standout fixture that will dominate the first weekend of a brand new season.
And now back to the hiring of our new manager as 'reacted to' by various people including our former US keeper Kasey Keller.
Matt Hayes Tottenham blog after the two targets fail, for different reasons.
The Spur was stunned by the Mourinho appointment, but positive on this news having learned more about him. Says Rob Francis: "The current Spurs government have beaten any resistance I may have had towards anything they do in their current incarnation. For now, I simply live my life, and with Spurs, whose story I will always follow, I go with the flow." Sounds like a plan.
Tifo's take on new Tottenham manager Paulo Fonseca.
Meanwhile Fabio Paratici installed as managing director [of] football.
Get well soon, Christian Eriksen!


Thank you Danish medics
Conte a no go - reactions: That would have been disastrous bringing in Conte. What is it with our "failed at Chelsea" obsession? Missed Gab Marcotti's reaqctions to this - but the panel said it instead. Just no. No Conte. A marriage made in hell. "But he did so well at Inter, like Mourinho!" Whether we like it or not, Spurs and Inter are not interchangeable. Nor are Chelsea. Let's not keep hiring their dregs. Spurs leader Daniel Levy has an enormous challenge and the pressure appears to be forcing some dubious decisions. A souped-up "Mourinho on steroids" is not an answer, but the beginning of a more extreme turbo-charging of what we've just been through.
Post Season

Bees beat
Swans to
win Prem spot


Brentford & Dundee win playoffs
Congratulations to Brentford on winning the Championship playoffs for the final promotion place in the English premier league, and meanwhile on the other side of Hadrian's Wall it's excellent news for Dundee fans as the dark blues seal a place in Scotland's top flight.

Saturday 5-29-21 update: Congrats to Brentford - After 10 playoff attempts, they finally got a promotion via "the hard way!" Hilites.
Says Brentford Bee on Griffin Park Grapevine: "I'm raising a glass to all of the old time fans who never saw us in the top flight and aren't here to celebrate with us."

Brentford FC have become associated as the team that gets into playoffs and never wins them to get promoted that way. They finally did it, 2:0 over Swansea and they and their brand new west London community stadium can enjoy basking in the Premier league.

Bees captain Pontus Jansson: "I could go home to Sweden and retire now as this is what I have dreamed of. A lot of people questioned my move here but I saw something in Brentford and I brought things here that I learned from Marcelo Bielsa at Leeds. I brought his ideas here with me."

But let's also applaud Swansea City who, whilst barely in the game during this one sided match, have previously fought to save their beloved club from being destroyed by greed and incompetence, and now hold a 20% ownership stake themselves in The Swans via the Supporter's Trust. Let's hope they continue to be among the front runners in the second level and, better yet, eventually regain a place in the top tier.

Dundee FC beat Kilmarnock 2:1 on the day SPFL hilites and 4:2 on aggregate to go up.
Yes, full time at Rugby Park in the fight for the last promotion spot into the Scottish premier league. Dundee are up! So the local derby with United is restored and bigger clubs will visit Dens Park again and earn more money for the club. Charlie Adam, Dundee: "It's something I'm really proud of as captain, to take my boyhood club back to the Premiership, that's what I set out to do."

Original post: Great to see Alan Gilzean's former club Dundee FC beat Kilmarnock in the first leg of the promotion final to hopefully get the Dee back into the Scottish top flight, but they go to Killie with a slender 2:1 aggregate lead. 'mon the Dee!, Up with the Bees, and COYS! Lots of fitba to be sure. It ain't over 'til it's over.
---
Premier action
Dazzling Spurs Endgame
Bale brace saves Spurs
FULL TIME

Sun, May 23, 2021 (Ssn 2020/21)
Leicester City 2
Tottenham Hotspur 4
by Rob F. Highlights!


More reactions from LEICS vs SPURS match: Jimmee, Guardian match report commenter: "Happy St Arseington's day, everyone! Must say I spent the whole afternoon trying to convince myself that finishing below Arsenal was worth it if it meant avoiding the Conference league. But nah...this is better (just)."

Second half over: What an incredible finale to this game. A brace from Bale changes the entire scenario in Tottenham Hotspur's favor - into Europe [Conference] and above Arsenal. Firepower when you need it, and Harry Kane, who assisted Bale's first, wins the Golden Boot.

Second half: Son Hueng-min corner wreaks havoc with the Foxes defence and the ball appears to float in for Tottenham's second, turns out LCFC keeper Casper Schmeichel tried to clear it but accidentally guides it in. Should almost have been a Son goal.

Second penalty blasted in by Jamie Vardy, meanwhile Arsenal get a second goal home to lead Brighton 2:0. But we are not surprised are we? Are we not happy? Spurs out of Europe and worse - below Arsenal.

First half: Loose ball in the box and Harry makes no mistake, he's on target for the Golden Boot right now. Toby gives up a penalty which Vardy, the victim of the foul, score. Tottenham Hotspur are being battered in the opening phase of the first half. Spurs aere clueless if we're honest. Hammers ahead so bye bye Europa League. Arsenal 0-0 with Brighton.

Pre-match: There are a bunch of reasons why Spurs need to win this in addition to beating, for its own sake as a football match, the newly minted holders of the FA Cup and a team above us in the table and in frankly much better shape than us as a club currently.

Fans will have different priorities. For me, finishing above Arsenal would be great, and the first thing I would celebrate. For others, it's a chance to squeeze into Europe if other results oblige. That's not highest on my list because we should be getting into the Champions League [but won't], not one of the two inferior consolation leagues that do little to attract talent but simply piles a whole extra workload on a club that can't cope with extra burdens as it presently stands, or rather, teeters.

On a personal note for Harry Kane, BBC Football reminds us that he "is level with Liverpool forward Mohamed Salah on 22 goals - four ahead of nearest rival Bruno Fernandes of Manchester United" to win the Golden Boot.

On the subject of our biggest star a BBC article headlined Harry Kane: Things would 'fall apart' at Tottenham if they sell England striker, says Jenas hints at how vulnerable our beloved club still is, even with Britain's best club stadium and nearby training facilities second to none.

The Guardian outline why the Foxes are likely to be tough opponents: "Leicester must beat Tottenham and realistically hope Liverpool fail to beat Crystal Palace to qualify for the Champions League." That's motivation dude. Guardian writer Graham Searles goes on to say "Spurs, meanwhile, will be desperate for a win of their own to avoid a classic St Totteringham's Day if Arsenal beat Brighton. To slip below the Gunners would be particularly painful after leading them for the whole season and, indeed, the entire league for a minute earlier on."

There'll be a decent amount of fans for the final round of matches, 25 per cent of full capacity or a maximum 10,000 fans, but the vast majority will be home ones. That said, if I'm understanding this correctly, 5% is now allocated to aways fans, up to 500 max, who are allowed in as of the last two rounds of the Prem season [this being, of course, the farewell round of this particular season].

By the way, congratulations to Brentford for making the playoff final to decide who grabs that coveted third promotion spot into the Premier league. Apart from Spurs matches, Saturday's encounter, in their 2nd leg playoff semi-final hosting Bournemouth, was the most riveting and entertaining English match I've seen this season. If you missed it, do check out the highlights. Now, after so many playoff disappointments, will the Bees of west London finally get there? They've got to beat Swansea City at Wembley first.
---
Premier action


Spurs flop
Bergy goal not enough
May 19, 2021 (Ssn 2020/21)
Tottenham Hotspur 1
Aston Villa 2 [Fulltime]
THFC Stadium, London. NBC match hilites

Reactions: End of an era as Harry Kane applauds the 10,000 Spurs fans allowed into the stadium and in turn receives a standing ovation. Meanwhile Arsenal score two late goals to beat Palace and now of course the battle for Europe, along with which north London club finishes higher in the final season table, goes to the very last match. Arsenal will host Brighton, Spurs travel to Leicester.

Second Half concluded: Spurs second best at every turn so far in the 2nd half but Villa fail to capitalize on their superiority. The occasional burst of Spurs activity could therefore get the home side a point. Difficult to watch. Gareth Bale replaces Tottenham's goalscorer Stephen Bergwijn. Grealish, still coming back from injury, subbed off by Villa. Good player.

Half Time: One brilliant goal and then mentally off to the beach for the rest of the first half.

Standing farewell ovation for Harry Kane.

&nbsp&nbsp
End of an era
First Half: Bergy scores around seven minutes in but Reguilon's own goal puts Villa level. Then former Brentford superstar Ollie Watkins takes the lead.
Preview. Yahoo: "The win over Wolves means Spurs have it in their own hands to finish sixth, though the club's preparation for the final week of the season, and the return of fans for the first time since December, have been hit by reports that Kane has asked to leave the club. West Ham, level on points with their rivals, are ready to pounce on any slip-ups from their London neighbours and have the kinder run-in on paper."
Villa's star remains local cult hero mid-20's Jack Grealish who is coming back from injury and is very likely to start this one.
Top six is still possible if Spurs win both these remaining matches [a visit to Leicester City rounds out the campaign].
It now seems likely that Harry Kane is going to be history for the London club having tendered his request for a transfer. It's been a long and successful journey for Harry the Hotspur but money buys success and there are way wealthier clubs out there. But even the oil-soaked gargantuans may blush at the price tag Daniel Levy is likely to hang around his striker's neck.
Please check back as we rapidly approach the midweek kick off.
---
Prem league action
Spurs turn it on
Spurs ease past Wolves



May 16, 2021 (Ssn 2020/21)
Tottenham Hotspur 2
Wolverhampton W. 0
Tottenham Hotspur stadium, London
US live online TV:NBCSN Net:Fubo,Sling,Hulu. 6a PacZone/US-Can
Match Reaction: BBC Football: "This dominant Spurs display was brimming with everything that was absent in their defeat at Leeds eight days ago."
Ryan Mason 2 Nuno Espirito Santo 0. The honeymoon was over since the defeat at Elland Road but getting to know each other on a more everyday level seems to be suiting Spurs fans and hopefully interim boss Ryan Mason alike.
Anyway this was a convincing win by the boys in white and midnight blue but Wolves barely got into 3rd gear and Tottenham were a long way from firing on all cylinders.
But you know, if you can still crank out a win when it's so crucially needed, if only to ensure finishing above Arsenal and scraping into a non-Champions League European competition of one sort or the other, then just about everything else is overlooked, no worries [at least, until we lose again]. And it's not everyday that Pierre Hojbjerg hits the back of the net. Plus Harry may stay just to beat Jimmy's Tottenham scoring tally. Sounds brilliant.
Please check back for reactions around the web soon.

MAN OF THE MATCH: That man who provided an assist and scored himself, and he played bloody well, too.
Preview: It is as if they invented a new third tier Euro competition to keep Tottenham Hotspur's season alive. Enter the Europa Conference League. For a lot of us, we just want to see Kane and our other celebrated world class outfield players -- Son, Bale, Alli -- all together showing how the future might have unfolded had they roamed the pitch together as one: free, dynamic, successful.
That's not how the future will unfold, but to see the Lilywhites finish strong in the last three encounters and dispose of Wolves, Villa, and the brand new FA Cup winners Leicester, would go far in rousing a disoriented fan base in need of inspiration. Failing that, just stay and finish above Arsenal,who are on a strong winning league streak but have only two games remaining, Palace (away) and Brighton (home).
Wolves manager Nuno Espirito Santo is one of many names linked with the full time manager's post at THFC but his side went through a dodgy period this season after a bright start, leaving them going into Sunday placed solidly in mid-table at 12th compared with Tottenham's 7th with eleven points separating them. However Wanderers have won 3 of their last five Prem matches, 1 better than the hosts.
Stay tuned for more preview and reactions to this match which, on the north American west coast, is an early Sunday morning start.
---
Premier action
Bielsa masterclass
Could Spurs lure him away? Doubtful



Leeds United 3
Tottenham Hotspur 1

US TV:NBCSN Net:Fubo Sling Hulu Universo - May 08, 2021 (20/21). NBC Hilites
Reactions: The offside rule has got to be modified to reflect the stifling damage VAR has inflicted upon striker's natural abilities and need for forward momentum as the ball is being struck.
BBC Football: "On a frustrating day for Spurs, Harry Kane had two goals ruled out for offside and hit the bar from a free-kick, while Illan Meslier produced an excellent save to keep out Serge Aurier's deflected attempt."
BBC Football: "Bamford has had a hand 22 Premier League goals this season (15 goals, seven assists) - only one Englishman has been involved in more (Harry Kane, 34)."
The honeymoon, as they say, is over and Ryan Mason misses a place in history which he would have got had Tottenham Hotspur won their first three league matches under his tenure, interim though it is. The south Yorkshire side played like we always hoped Spurs would. Alas, Tottenham occasionally roused themselves to show what they could do but were largely ineffectual and pedestrian by comparison with lively Leeds.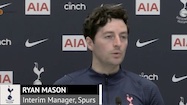 The Guardian match report noted that Ryan Mason's "first Premier League defeat came to a manager 36 years his senior and a side with a cohesion and gameplan Spurs should envy." The Spurs defence was "shambolic by the time two substitutes, Raphinha and Rodrigo, combined for Leeds' third goal."
Guardian reader gruniadreader666: "As a Leeds fan I have been watching Tottenham with a sense of deja vu. They are a club whose board have got a little too excited about how well the team are doing and the worry is with the billion pound debt that they are overexposed financially." Guardian reader Teenage Lobotomy: "I have really enjoyed watching them [Leeds] in the PL since the beginning of this season. All strength to them. A breath of fresh air."
More reactions fit to print coming soon.

MAN OF THE MATCH: Harrison, Struijk, Dallas, Bamford, Alioski, Koch - all playing for each other, how could this team be only mid-table? Next season, watch out.
Preview: If Ryan Mason wins this he's got a hat-trick of premier league wins under his belt. 100% track record as far as the league concerned. Eat your heart out, Tim Sherwood!
BBC Football's Lawro: "Leeds were pretty poor in their defeat at Brighton last week when they missed injured duo Kalvin Phillips and Raphinha. Both of them are doubts for this game and it would definitely mean advantage to Tottenham if they miss out again."
In the reverse fixture played in Jan of this season The Spur's headline was "Hooray for Jose"as Spurs romped to a 3:0 win.
The Spur will even admit to crowing: "Credit to Jose Mourinho who responded to the hailstorm of criticism after Tottenham Hotspur parked the bus against Wolves for almost the entire game after a very early goal only to let the win escape. This time his adjustments were perfect and the result was a professional enjoyable game that highlighted the natural talents of a top shelf cast of players whose skills were allowed to shine.
---
Premier action
Mason's Lilywhite Army
Blades blunted by Gareth hat trick



May 02, 2021. FULL TIME
Tottenham Hotspur 4
Sheffield United 0
Tottenham Hotspur stadium, London
NBC hilites
Reaction: Reactions start here. Guardian commenter mathgirl re boot stamp on side of Lo Celso's head: "Rugby ref. 'The contact is with the head, no option: Red Card.' Followed by a ten-week ban. It was just awful."
Meanwhile... Man Utd fans anti-Glazer protest postpones United vs Liverpool game and leads to confrontation.
Back to Spurs vs Sheffield Utd: Guardian match report.
Dier Hard, not606 forum: "Bale on Aurier getting two assists: 'Yeah he keeps going on about it, if he got three assists I'd have let him have the ball!'"

Next: Leeds (A). "Much may hinge on whether Harry Kane or Patrick Bamford triumphs in a much anticipated battle of two strikers""

&nbsp&nbsp
Guardian preview
The Spur: A fantastic win for an unshackled Spurs. The dour, sour approach of Mourinho is replaced by talented players expressing themselves and working for each other. Bloody good to watch. This is why I supported Spurs in the first place.
2nd half: Cherry on the Gareth Bale hat trick cake -- count on Son to furnish his own piece of magic, perhaps the finishing touch, enabled by Bergwijn's assist. Four-nil.
Spurs now three up and Gareth has his hat trick. Clinton Morrison BBC live tracker: "It was all down to Serge Aurier and that's two assists for him. It's brilliant play down the right hand side and he bursts between two people. Harry Kane makes a good run and and takes a few Sheffield United defenders away away and the ball into Bale's pass is brilliant. He was never going to miss and that's a hat-trick for Gareth Bale."
Goal #2 is a gem, Son beating the opponent to a loose ball in midfield and finding Bale whose long run and blasted finish just paid the Welshman's salary since his return.
Son Heung-min deemed offside after a superb long ball from Toby Alderweireld. It should have been a Spurs classic but as the commentators commendably pointed out: Son was leaning into the forward space as front runners and strikers do in order to pounce at the perfect moment, and VAR checked offside decisions need to factor this in somehow in future rule improvements.
Half time: Spurs still have the slimmest chance of a European Champs league pHalf time, Spurs leading one goal to nil.
1st half: Serge Aurier's dinked lob over an opponent leaving Gareth Bale in turn to flick impudently past the keeper and the magic is on: one-nil. Tottenham Hotspur are much more fun to watch without a certain egotistical hindrance in the way, and they're back to enjoying their football again. One up, and of course it would be delightful to get that second cushion.
Match preview: Spurs still have the slimmest chance of a European Champs league place [or failing that a decent chance of lower level European action] next season. So the campaign, going into this match, did not completely die with the club's disappointing loss in the League Cup final.
New manager talk swirls around the THFC media world.
WATTV match preview and predicted line-up.
How motivated will the Blades be to prove themselves when they're already relegated? For most of them, most likely, very. Some players may be desirable to other clubs and others will be deemed valuable to the club's ability to bounce back to the top flight next season. For the players, if not the club itself, the motivation in these situations remains strong.
A similar scenario exists for the home side. Those that had been demotivated by Mourinho are in a potentially new post-negativity era and the loss to City in the League Cup final was clearly devastating to most of the squad. Most talent plays to win not to lose.
In the reverse fixture it was good news for "hungry" Spurs with Jose Mourinho basking in an "overwhelming" performance according to NBC Sports.
---
League Cup Final
Spurs finally concede
Tottenham tried, but outclassed


April 25, 2021 [Season 2020/21]
Manchester City 1
Tottenham Hotspur 0
USA Live:ESPN+
@ Wembley stadium. FULL TIME. Rob F reacting.

Reactions: My own reaction is to agree with the poster on some online platform wherein he stated the League Cup should be awarded to somebody outside the six English wannabe Super League clubs, since their [failed] rogue league would have effectively eliminated the entire League Cup competition, and so therefore he duly congratulated Brentford FC on their super League Cup success! Well it gave me a laff to mitigate the not wholly unexpected loss of the "fake Final" itself.

I also wanna congratulate Ryan Mason because he didn't have time to transform the side into what they could be, one of the most exciting in the world, but he actually outdid Mourinho at his own tactics. Our players were nervous and made errors and were overwhelmed, but they actually kept City at bay better than Jose would have done. Kane didn't look fully fit and that made it all the more difficult for the manager and the players, and Harry himself of course, to compete on a level playing field.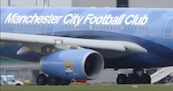 By the way, congrats once again to Hugo Lloris, several sensational saves.
Second Half: Tottenham held out almost to the end, but with around 8 mins to go, conceded a De Bruyne free kick which provided the LaPorte headed goal to break the deadlock.
First Half concluded: Boy do we need Ryan's magic half time talk, and still hoping we can make it to half time scoreless. We did!
Spurs under siege in the opening half hour but somehow hanging on, saved only by the post in City's best of many efforts. City targeted Harry Kane's ankle as a weak link on the one occasion he got to the ball and marauded forward.
Pre-match: ESPN FC preview, including speculation that Leipzig's Julian Nagelsmann is THFC bound.
BBC Football and other sites note Kevin de Bruyne and Sergio Aguero are available whilst Harry Kane's fitness and availability is being monitored, as THFC interim manager Ryan Mason put it, "hour by hour".
Guardian Football: "Whichever way it swings, the supporters of either club - if not, it seems, the owners - will be delighted to win a trophy."
Wembley will admit 8,000 supporters for this match. But obviously it comes at a time of serious discontent among vast swathes of both legions of fans who are still in shock over what these two club's owners and/or management, along with ten other clubs, just tried to do to Europe's beloved national football leagues without even consulting with supporters.
"Mourinho's gone. Spurs are free to express their best-attacking ability. We have nothing to fear, just play your best. COYS." -- VK, Chris Cowlin YT viewer.
Meanwhile, The Independent reminds us that just because the Super League got repudiated for now, the new format of the Champions League is just a watered down version of the same thing, as the "new format includes two slots for clubs with the highest UEFA coefficient who miss out on Champions League qualification, so long as they qualify for the Europa League or the new third UEFA competition, the Conference League.
Ranked by five years of performance, UEFA's coefficient rankings could be easily confused with the Deloitte Money List: it is dominated by clubs like Bayern Munich, Real Madrid, Barcelona and Manchester City. These extra places in the Champions League are not a sporting prize but a financial safety net, a parachute to save the richest clubs in Europe should they fall off the top." Yuk. Bastardos!
---
Prem action season 2020/2021
All hail Bale & Son
Mason delivers more bounce to the ounce



April 21, 2021. Rob Francis reacting
Tottenham Hotspur 2
Southampton1
Tottenham Hotspur stadium, London. Highlights
Scorers: Ings, Bale, Son [p]
Post match reactions: Right now my immediate reaction - we descended into hell and then got promoted into heaven in the space of just a few days. The game itself unfolded like a condensed flashback, a mirror image of what had gone on in the previous two and a half days. Hey, stuff happens, they got the karma cards mixed up, but all's well that ends well.
If the first half was like a tribute to Mourinho, a dismal dour display, the second half showed ever increasing signs of the swashbuckling Lilywhites we knew was bursting to express itself. Lovin' it.
Like your favorite laundry detergent, THFC acting manager Ryan Mason took 45 mins to show us what we craved to see: way more bounce to the ounce! He may be younger than some of the players, but fresh youthful exuberance [combined with a few dazzling seconds of brilliance from our now senior statesman Gareth Bale that helped turn the game around] is to be applauded.
Second half: Son Heung-min goal disallowed [Moura deemed interfering with play, gotta say Lucas seemed desperate to get on the score sheet only to get in the way on a couple of occasions], but Son goes on to notch a penalty [Saints foul on Reguilon right on the penalty area line, confirms VAR] despite a high pressure situation, that's one of the many reasons the South Korean superstar striker is so brilliant - boy did Spurs need this one.
Second half: Great Tottenham build up and inspired goal [60 min] taken by Gareth Bale. His movement on the ball, and that gloriously precise curvature on the ball as it sailed gracefully into the net. T'rific. 1:1.
Second half: Underway. Spurs actually had a shot on target. A strong statement well into the second half. THFC showing occasional signs of life.
First half winding down: Shock - Spurs get a corner. Danny Ings boots Bale's effort away. Later, the Southampton hero injured himself in the act of shooting, saved by Lloris, but Ings still had to be subbed.
Will all the would-be SuperLeagueTM team players be as lacklustre as Chelsea and Spurs have been so far? Tottenham look disorganized. What will Ryan Mason's plan be to stop the midfield and defensive rot? This could be a cricket score.
Goal #1: Saints win a series of corners and around the half hour mark take the lead courtesy Danny Ings [who else against Tottenham, 3rd of the season against THFC] from the Ward-Prowse corner. Yikes.
1st Half kicks off: We're up and running. "Ryan Mason's Lilywhite Army!"
Preview: Imagine the grief the members of the "Super League" insurrection are gonna get from opposing fans for at least a season to come. Luckily the grounds and stadiums are empty of fans so no worries for now.
Besides, Spurs fans would be doing their own celebrating, ecstatic that the one and a half year horror show under Mourinho is dead and buried, and now our interim gaffer, the youthful and Spurs thru and thru Ryan Mason will attempt to guide the white shirts of north London.

"Super League" collapses in less than 2 days

&nbsp&nbsp
Good news dept.
Southampton have a dire record playing away at Tottenham Hotspur, and with the home club's likely bounce from a squad unshackled from the chains of low block boredom, it could well be that the first time watching Spurs in yonks will actually be fun, regardless of the result. And let's face it, the only result now that matters this season is the imminent League Cup final against Manchester City.
A lot depends on the fitness of Harry Kane [unlikely] and for how long he plays if he does feature [League Cup final needs Harry]. At least, under Mourinho, the club was inordinately and heavily dependent on the brilliant presence of England super star Kane in the team.
In one of the handful of highlights of the current season, Spurs tonked the south coast side 2:5 at St.Mary's in the reverse fixture, so that alone has Saints manager Ralph Hasenhuttl craving revenge, but Southampton know they're dealing with an unknown quantity: facing a talented Tottenham line-up without the outdated constraints of Jose's negative tactics.
Southampton are the dream team of sports minded Americans everywhere, unencumbered by any threat of relegation but simply playing for pride in a season long rendered sterile by mid-table ennui. Okay, couldn't resist that with all this super league nonsense barely over.
Talking of which, overnight the English super league wannabe teams have all fled via the exits so, as previously mentioned, there's thankfully no away fans to take the piss.
Sky stat: "Southampton have drawn each of their last three Premier League away games against London sides."
---
Super League Crisis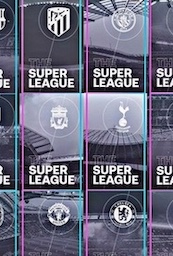 Super league
a threat to the
future of the game


Stupor League in disarray
Football fan power prevails
Within less than two days the horrific greed grab of some of the most influential "Super League" mega-clubs, whose coordinated coup, heralded with a late Sunday barrage of newsflashes, is withering on the vine. Some of the "founding dozen" have scrambled to wipe their smug announcements from their media [while the more desperate of them are still on board, even as their idea crumbles around them], or announce, in effect, "False alarm. Nothing to see here. Move along sharpish." But the PR fallout from this debacle has probably only just begun. Meanwhile, football fans show they still do have a say in the beautiful game. Glory be.

At time of writing there are two English clubs who've declared their withdrawal, namely Chelsea and Citeh, the latter club stating: "Manchester City Football Club can confirm that it has formally enacted the procedures to withdraw from the group developing plans for a European Super League." Elsewhere, Manchester Utd's breakaway architect Ed Woodward has fallen on his proverbial sword. What are Spurs and Arsenal thinking, noses held high? "No great loss." LOL. [Note: the report of Barcelona pulling out proved incorrect]. Martin Lipton: "Here's one you wouldn't have put money on: UEFA President Aleksander Ceferin is 'delighted to welcome @ManCity back to the European football family'. My enemy's enemy is my friend....?" And where, again, did Man City 'go' to be welcomed back so warmly? I'm dying here!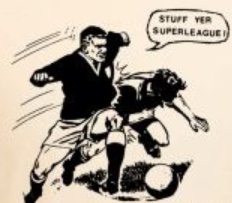 Euro Meltdown
Football fans in uproar
The Tottenham Hotspur Supporters' Trust stated on April 19th: "We demand the Board immediately disassociates itself from the breakaway league. Only then can meaningful discussions about change take place. If the Board does not do this, we will have no choice but to call on new owners prepared to safeguard the past, present and future of our great Club to step forward and work with us."
Football lurches closer to the sterile "Americanization" of the European game that will lead to lots of repetitive flavorless and dead rubber matches, games that seem more like friendlies and the absence of "everything on the line" showdowns of consequence. In short, the fossilization of top level professional sport.
MLS is a classic example of how soccer fails to attract an audience if the regular season is little more than warm-up friendlies, and by the time of the playoffs people have long since completely lost interest. The big banks and corporations don't understand the self-imploding ramifications of their decisions, mistakenly assuming that what works for the NFL will work with football turned into a super league detached from the rest of the game, and which will die the same way as a head ultimately dies without the support of a body.
Alex Samuels, Spurs fan on WATTV: "You can't have a competition without competition." Samuels also reminds us that the UEFA's perennial incompetence has contributed to this current crisis. Combine that with the fallout from the pandemic, it's brought to a head something that's been brewing for a long time.
Proposed SUPER LEAGUE: GatehouseAmi [Guardian commenter] on the new proposed Euro Super League in which Tottenham is one of the twelve "founding" clubs involved: "I like the PL's long term prospects more than those of a Super League with no promotion relegation." Meanwhile, Jose is terminated as THFC manager.
---
The Spur's Premier action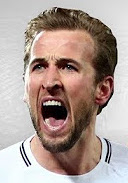 Kane nabs a
brace of true
poacher's goals

Mourinho gone
Reactions to 2 big stories
Everton 2
Tottenham Hotspur 2
April 16, 2021 (Ssn 2020/21)
Goodison Park, Liverpool. FINAL SCORE.
US TV: NBCSN. Online: fuboTV, SlingB, Hulu. H Hoofball reacting.

Match Reactions: "I think Jose also knows his time is limited, whatever people may think of the guy he ain't stupid and he knows he's not doing what was asked and that only ends one way for a manager." -- dier hard, not606 forum

Reactions on the way as Everton vs Spurs concludes a 2:2 draw.

Match over: Tottenham Hotspur yet again let a lead slide. At least, thanks to Lamela and Kane, they didn't collapse and fought back to nab a point, but that's not enough to get into the Top 4. Now it's gotta be a bid for the Europa league.

MAN OF THE MATCH: Shared between Harry Kane whose goalscoring prowess knows no bounds, and Hugo Lloris was oozing professional goalkeeping to keep THFC in the game.
2nd Half: But wait it's Harry to the rescue as Lamela finds the England ace with his incredible ability to be positioned and coiled ready to bury a great feed. 2:2, Spurs are level.
Seamus Coleman comes on as a sub and immediately sets up ex-Spur Sigurdsson who scores a crackerjack goal as Spurs fans fear the grim inevitability of losing their grip on victory or even of a draw.
1st Half: 1:1 at half time as Harry Kane scores a true poacher's goal to put Spurs ahead.... another story unfolding of THFC leading and then blowing it? Well an Everton penalty scored by ex-Spur Sigurdsson makes it even going into the half time break.
---
Premier league action
Tottenham's toxic Mouro
Will Harry Kane "leave Spurs"?



April 11, 2021
Tottenham Hotspur 1
Manchester United 3
@ TH Stadium, London N17. Final score.
Reactions: "It is striking how different the mood around Old Trafford is now to how it was in Mourinho's final season, largely because of the personalities of the managers. Like a toxic Charlie Brown, Mourinho bears with him his personal cloud. By this stage in his reign, his focus seems always to have shifted from getting results to making sure nobody blames him for the results. By contrast, Solskaer's name literally means sunshine. Whatever else may be said of him as a manager, he lifts gloom." -- Jonathan Wilson The Guardian match report.
"We've just watched Pogba and Shaw, 2 players who Jose ostracised and convinced many were shit, have a jolly up on our heads." -- Team Spirit, Fighting Cock forum.
A ray of hope from Guardian reader godfrey007: "All the bad Spurs managers win one league cup."
"Groundhog day again. As soon as any team starts actually competing with us in the 2nd half we have no answer." -- Brad Matthews, you-tube watcher of Chris Cowlin channel.
Check back for reactions here at The Spur as Mason Greenwood seals the result making it 1:3.
How much longer can this go on for THFC? Will the reactions reflect the general mood: Mourinho gone at the close of the season, and, sadly, the amazing Harry Kane too [link to the Irish Hotspur]. As always he was defending, attacking, and everything in between.
It was an expensive and ultimately disastrous choice of managers. The modern world means that every year the big get bigger and the small get smaller [in the corporate economic world and in sports] as we spin out of control. Let's see if the world reacts similarly to this opinion.
Second Half: Cavani gets his revenge for being disallowed in the 1st half. Teenager Mason Greenwood, on as a sub, providing the cross. 1:2, probably the winner. [Turned out he himself scored which did seal Spurs' fate.]
Sure enough, just as we thought, United powering back and not long after the break they equalize. Lo Celso replaced by French midfielder Moussa Sissoko.
Under Mourinho, Spurs have a massive problem holding onto leads, and United have a phenomenal away record, so this is going to be, uh, interesting.
First Half: Here we go. Match underway. 36th min controversial Utd "goal" disallowed. A few minutes later, Heung-min Son caps a brilliant Tottenham build-up to put the Lilywhites ahead. A cautious start first half turned into controversy from a well worked United disallowed goal and a quick response by Spurs to take the lead.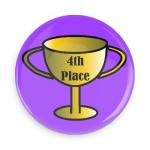 Club announces line-up: Lloris; Aurier, Rodon, Dier, Reguilon; Hojbjerg, Ndombele, Lo Celso, Lucas; Son, Kane.
BBC Football remind us: "Tottenham are seeking a league double over Manchester United for the first time since the 1989-90 season .... Spurs have won just six of their 28 Premier League home games against United - but three of those wins have come in the past five seasons."
Spurs vs Man Utd - one of the classic match ups in every year of the English fixture list.
---
Premier league action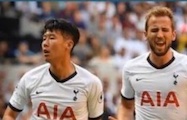 Spurs slip in battle for 4th
Geordies 2 Lilywhites 2
Sun, April 04, 2021 (Ssn 2020/21) Live in US Online & TV
Newcastle United 2
Tottenham Hotspur 2
NUFC fan Geordie twitter

Second half in action: Just minutes to go before full time and a quick Spurs break sees Kane hit the post. Instead, Newcastle nab the equalizer. That's how it ends. Please check back for reactions coming in soon.

Spurs start the second half 1:2 up and with Son Heung-min replacing Vinicius. Although ahead, THFC have dropped the Moho shell that has cost the side so dearly in earlier games and they've been actively seeking a third. Newcastle also looking too good to go down, but right now, Spurs have the valuable points.

First half in action: Both sides going for it. Not surprising that the home side have been in terrible form but suddenly find their mojo when presented with Tottenham, breaking thru in around the 27th min to take the lead which lasts 1.5 mins before Kane equalizes. And he's not done yet, within a few minutes he's notched a brace. 1:2 to THFC.

Earlier in the first half: Turns out Reguilon is ready to play again but not Son Heung-min, so Carlos Vinicius starts up front with Harry Kane. In the opening minutes Lucas Moura [pic] is the shining light for the visiting Londoners including an early chance just wide. Around the 18th min Newcastle almost score in goalmouth scramble but Lloris saves the day for now. Six mins later Vinicius "scores" but flagged for offside.

Line-up: Lloris; Tanganga, Sanchez, Rodon, Reguilon; Lo Celso, Ndombele, Hojbjerg, Moura; Vinicius, Kane.

Match preview: A couple of seasons ago in this corresponding fixture The Spur noted how Geordie fans were complaining about their paper thin squad and how their club is being run into the ground. "Spurs are light years ahead of us because of one fat b@stard," complained Newcastle poster Kal. Back then Spurs fans were also unimpressed with their club's lack of transfer signings.

But since then [Aug 2018], when Spurs went on to win 1:2 [when Poch was in charge], the gap between the two clubs is even wider, with Spurs, despite our wobbly current season, in a five horse race for the 4th Champs league spot, while Newcastle are only one place above the relegation zone going into Sunday's premier action.

More recently, the corresponding fixture for last season saw Tottenham, under Mourinho's guidance, enjoy a 1:3 win with Son scoring first, the Geordies levelling, and then Harry Kane nabbing a brace.

Son and Reguilon are available for this one.
---
Premier league action


Spurs arrest Villans
Let's have Moura that, Spurs
March 21, 2021 (Ssn 2020/21) @ Villa Park, Birmingham
Aston Villa 0 Tottenham Hotspur 2
NBC hilites of this match.

Reactions: Cartilage Free Captain: "Lucas Moura had a really nice match, working well with Kane and Vinicius, and getting back to make some good defensive plays too. He continues his solid run of form." Indeed. Lucas with lid off.

This BBC Football fact puts a wonderfully positive spin on the Spurs trajectory: "Tottenham have won four of their last five Premier League games, as many as their previous 15 league matches beforehand." True but rosy. Like their take on Carlos Vinicius: The Brazilian "has scored nine goals in his nine starts for Tottenham across all competitions." Again, true but rosy. But gotta love the positivity, and they're just the facts, Ma'm.

BBC reader post: "There are about 6/7 teams who could get the 4th spot for a Champions league place for next season. It's a big ask for Spurs as they can't show any consistency this year .... Moura was good and has passion for the team."

That said, what a refreshing on-field change to Tottenham Hotspur. The Lilywhites played like an actual football side instead of sitting back in a defensive shell and waiting to concede goals. We're not Brazil, mind -- City would have run this show -- but an almost unbelievably welcome performance none the less. T'rific.

Second Half: Harry gets a goal closer to the club record of Jimmy Greaves, fouled on the end touch-line in the box and blasting it in from the spot [68']. Two nil, massive sigh of relief for Spurs supporters all over the globe. Villa, by contrast, have shown surprisingly little in this game and now have a mountain to climb, thankfully, and they're no Arsenal or Zagreb, especially missing Jack Grealish.

Early doors after the break Kane comes so close, twice. Moura in the action as usual.

First Half: Oh that's a nice goal, around the 29th minute, from Spurs scored by Carlos Vinicius [1st Prem goal] with amazing support from Harry Kane and the current man of the match Lucas Moura.

Quarter way thru the match, Spurs looking livelier than previous two nightmare matches, about even so far, but Villa create the best opportunity so far, around the 20th minute.

Match has kicked off and lots of changes in the starting side, some forced like Lamela [suspended], others, like Winks, a managerial decision, as we get underway with the super soaraway Spur. Vinicius makes a very rare league start, known more as a Europa league and Cup striker.

Match in progress: Rodon in a rare first team appearance. Tanganga another not heavily started. Lloris; Tanganga, Rodon, Sanchez, Reguilon; Moura, Hojbjerg, Ndombele, Lo Celso; Vinicius, Kane.
---
Europa league action (Ssn 2020/21)
Zagreb 3:2 Spurs [Agg]
Spurs collapse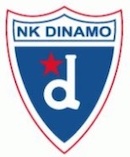 March 18, 2021. Rob F reacting.
Dinamo Zagreb 3 [FINAL]
Tottenham Hotspur 0
Final. 3:2 agg. DZ thru.
US TV:TUDN. Net:Fubo, P'mount
Post Match: It's all over in more than one way as THFC abjectly exit the Europa league losing 3:2 on aggregate. All we need now is for Alan Sugar to buy back the club and the final blow to this once great club is complete. Never mind, cheer up, we could be Birmingham City.
Jose must also stop blaming the players and take responsibility for this recent horror show version of a great club. His era ended sometime before his 2nd stint at Chelsea. That's now a long time ago. He's lost the dressing room. This was a performance by players who don't want to play for their manager and want him gone, sorry to say.
Match: Mourinho has turbo-charged Spursy. Yes we actually blew a two goal lead and in part two of extra time Zagreb nab a third [so agg is 3:2 no away goals]. The Spurs internet must be in meltdown right now. I am also melting down.
Preview: Sportingpedia: "Tottenham defeated Dinamo Zagreb 2:0 last week in London. That was the first competitive game between the two sides, who have faced each other just once more in their history, when meeting for a friendly way back in 2008. Then the Spurs trashed their Croatian opponents 4:0. To summerize, Tottenham have won both matches with more than a one goal margin and have managed to keep clean sheets in both encounters.
"Dinamo Zagreb quickly returned to winning ways after losing to Tottenham last Thursday, trashing Varazdin 0:5 away from home in a game of the Croatian league on Sunday.
"Tottenham lost the North London derby 2:1 to Arsenal on Sunday. Prior to that game Jose Mourinho's side was on a run of five straight victories, conceding a total of one goal in the process."
Heung-Min Son and Giovani Lo Celso are injured.
Evening Standard: "Two goals from Harry Kane has Spurs in the driving seat as they look to win the competition to lift some long-awaited silverware, in what remains their most likely route back into the Champions League. There will be a new face in the Dinamo dugout after former manager Zoran Mamic resigned after being sentenced to prison for more than four years."
Please check back for in-match and post-match reactions here at The Spur.
---
Premier league action



Lamela rabona in vain
Moura shines but Spurs poor
Arsenal 2
Tottenham Hotspur 1
Mar 14, 2021 (Ssn 2020/21) FINAL SCORE
US Live TV: NBCSN,Telemundo. Stream: Fubo,Sling,Hulu
What the ***** are Tottenham trying to do?! asks ESPN.
Second half: It's all over. Convincing victory for the home side. Manager Mourinho, as with his uninspiring, frustrating stint at Man Utd, is not delivering what Tottenham Hotspur require going forward. Mouro cannot overcome his addiction to the defensive shell and counting on a break. The players look neutered again. Bloodbath in the League Cup final?
Stoppage time, Arsenal finally regain control after a brief spell of panic as, for a moment, THFC had the momentum, but not enough. A Kane free kick goes over. Once again Lucas Moura was the one creating the few THFC chances.
Final minute Kane free kick almost does it for Spurs to equalize, so close with Harry hitting the post with AFC keeper beaten. That could have been the one. Harry tried like hell at the end but earlier he never got proper service to get into the game.
Kane heads in Lucas Moura's free-kick but offside. A few minutes left.
Lamela's 2nd yellow, off he goes. A talented player whose mistakes make his plusses arguably too expensive.
Doherty concedes penalty, Lacazette scores, 2:1 home side. Spurs have been "desperately poor" in the words of the BBC match tracker. Dele Alli subbed in for Ndombele.
First half: Mr Rabona Erik Lamela puts the lads ahead. After half an hour of parking the rickety bus THFC came to life [it didn't last --Ed.] and what a goal.
Arsenal striker Aubameyang doesn't start. Good omen for Spurs? Arsenal moving the ball around, Spurs are in containment mode. Gooner Smith Rowe hits the crossbar. Uh oh, Son makes a run forward but ends up going off injured with Lamela on.
Tottenham Hotspur Lloris; Doherty, Sanchez, Alderweireld, Reguilon; Ndombele, Hojbjerg; Bale, Lucas Moura, Son; Kane.
Arsenal: Leno; Cedric, David Luiz, Gabriel, Tierney; Partey, Xhaka; Saka, Odegaard, Smith Rowe; Lacazette.

Preview:Remember moaning sharky gooner having a moan back in 2016? He's sobered up just a bit since then, recently confessing: "I hate that I support the same football team as Piers Morgan." Fair play, he's an honest geezer.
Yes it's that time again, what some people mistakenly call the north London derby but actually isn't because only one is from north London, namely Tottenham. Arsenal are from south-east London, if you know yer 'istory.

Spurs Women stem losses with 0:0 draw at Reading W.

&nbsp&nbsp
The Spur
That said, Spurs do have a very significant and loyal fanbase in both south London and the southern home counties in addition to the more obvious areas, so props to them all.
Rob Guest on Football.london: "Jose Mourinho now has his ultimate big-game player to run riot alongside Harry Kane vs Arsenal."
Please check back and also delighted to say there will be no delay in reacting to this match as happened recently owing to other circumstances beyond TheSpur's control.
That's it for now but more match play reactions right here in moments. Please check back.
---
Europa league action (Ssn 2020/21)
Kane nabs brace
1st leg ends with 2:0 THFC win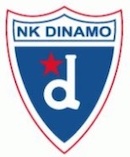 March 11, 2021. Rob F reacting.
Tottenham Hotspur 2
vs. Dinamo Zagreb 0
US TV:Unimas. Net:Fubo, Paramount. Hilites
Reactions: nuttynailor, Guardian reader: "It was nice to see players making runs off the ball. There were many occasions that a player on the ball had a choice of forward passes which makes a change to the stagnant performances of earlier this year. Also really been impressed with Lamela lately. Let's hope for more of the same in the NLD."
Robbo, Glory glory: "Solid win against a team of thugs aided by the blind man with the whistle."
remembercolinlee, not606 "Goons get a third...Kane get a giant ice pack...and Moura gets another lump kicked outta him. This ref is beyond bad." [Arsenal went on to win away 1:3 at Olympiakos. For Spurs: Kane seemed okay last seen, but no guarantee.]
Cartilage free captain: "The North London Derby looms ahead this weekend for Tottenham Hotspur, and Jose Mourinho rotated for this European first leg accordingly, making seven changes from the team that started against Crystal Palace at the weekend. Only Hugo Lloris, Harry Kane, Son Heung-Min, and Davinson Sanchez retained their starting spots."
TheSpur reactions: Apparently Clive Allen was one of the voices on the UK feed of this game but for me it was in Mexican Spanish so would have liked to hear Mr Allen but as a consolation prize my Spanish is improving [from ground zero], and the Mexican version is easier to understand and learn -- at least: as spoken by articulate commentators. No lisping, for one thing. Anyway, no away goals for Zagreb is a massive bonus on top of the two for Tottenham.
Second Half: Back in action again and Harry's second. Get in there! This time for a clearance. He's been at exactly the right place at the right time, has 'Arry. That's the lot for this game live-wise but after full time please check back for the reactions above. Call me "the pillow guy" but I love a cushion over a slender lead to take into the second leg. Can U taste the quarter-finals, amigos? Si, si.
First Half: Great build up leading to Erik Lamela ghosting his way round opponents to unleash a shot that bounces back off the post to a conveniently located Harry Kane who guides it into an empty net with the Zagreb keeper hout of position trying to deal with Lamela's prior threat.
---
Prem action
Another big win
Bale and Kane get braces, Spurs romp 2nd half



March 07, 2021
Tottenham Hotspur 4
Crystal Palace 1
NBC U-tube Hilites [updated]
Full time and another big Spurs win with the lads on fire second half. Amazing. Tottenham like scoring four goals at the minute. Check back for more reactions.
BBC Matchtracker: "Erik Lamela lofts a cross into the box and Son squares it across the six-yard line for Kane to head into an empty net." That's goal numero quatro and Kane joins Bale on a brace.
Wowza, scintillating third THFC goal to make it 3:1 that is a worldie golasso. About 32 yards out into the top corner. Still a way to go to surpass Jimmy Greaves' all time club record but he's knockin' 'em in with style that lad.
Second half: We'll have the same again please: a Bale assist for Kane to score, like the first Spurs goal!